ISD Germany continues a stream of work going back 15 years in the heart of European democracy
Germany as a country is central to democracy in Europe. As the most populous country in the heart of Europe, Germany plays a crucial role in combating polarisation and extremism worldwide and in containing hybrid risks that threaten our democratic liberties and rights.
The diverse social developments of recent times have placed the German government, its civic society and its businesses in a key position for defending democracy in Europe and throughout the world. Based on this conviction, ISD opened its German office in late 2020 in order to build on work in Germany that spans over a decade.
ISD in Germany
ISD has been active in Germany since 2008. Our experts have provided strategic advice to state institutions, ministries and civil society organisations and have, with their analyses contributed to a better understanding of hybrid risks that pose no challenges to social stability.
In order to reflect this development and to meet the increased demand, ISD Germany was founded in 2019 as a non-profit limited liability company with headquarters in Berlin. Since Fall 2020, ISD Germany is working with its own team of 20 employees and freelance consultants are working under the leadership of Executive Director Huberta von Voss.
The ISD Germany team are experts in their respective fields, working on multi-year projects in the areas of digital regulation, combating extremism, disinformation research, analysing antisemitism and education with regard to digital civic culture. We are also pleased that several German cities are part of our Strong Cities Network (including Augsburg, Berlin, Düsseldorf, Dresden) and are open to new members.
Current funders include the Federal Foreign Office (AA), the Federal Ministry of Justice and Consumer Protection (BMJV), the Hertie Foundation (GHS), the Robert Bosch Stiftung (RBSG), and the Stiftung Reset. Additional funders include Internet for Democracy and the Children Investment Fund Foundation (CIFF). Already completed projects have been funded by the Federal Ministry of the Interior (BMI), the Federal Ministry for Family Affairs, Senior Citizens, Women and Youth (BMFSFJ), the Ministry of Education, Youth and Sports of the Free State of Thuringia, the Bill and Melinda Gates Foundation (BMGF), the Ford Foundation, the Knight Foundation, the Open Society Foundation, the Vodafone Stiftung, the Robert Bosch Stiftung, the Stiftung Mercator (Germany), the Stiftung Mercator (Switzerland), the European Forum Alpbach, the Roland Berger Foundation as well as Facebook and Google.
ISD Germany's Board of Directors combines decades of experience in our three core areas: Analysis, Action Programming and Policy Advisory services. Our board members include (in alphabetical order): Prof. Dr. Roland Berger, Dr. Mathias Döpfner, Wolfram von Fritsch, ambassador Wolfgang Ischinger, Kathrin Rohmann, Cecilie Rohwedder Horvath, Dr. Evelyn Stern Chipperfield und Dr. Dominik Wichmann.
Our mission
ISD is at the forefront when it comes to analyzing extremism in all its forms and responding appropriately to current developments. Our team of researchers, digital analysts, policy experts, practitioners, technologists, and activists has systematically advanced ISD's work on rapidly evolving threats. Since 2019, ISD Germany has steadily been working with international and national partners on early detection and defense mechanisms against threats to European and national democracy.
Our vision
ISD Germany has its finger on the pulse of the times. Our analyses anticipate developments in the digital and analogue space at an early stage in order to provide comprehensive information for stakeholders in the fields of politics, business, education and civil society. Our aim is to always be one step ahead of social developments. By connecting our three core areas, we offer holistic, sustainable and innovative solutions to strengthen democracy in Germany, Europe and around the world. We want to help ensure that the Internet as a space for debate belongs to those who are seriously working towards the best solutions – not to those who want to destroy our culture of debate and divide our society. We provide the empirical data and ethnographic insights to expose the ecosystem of extremists and disinformation actors. We firmly believe that we have to counter digitally and analogously amplified polarization and extremism by creating new alliances to protect out freedom.
Our impact
The core areas of ISD Germany mirror the core areas of ISD's global operations.
Analysis: ISD combines industry-leading expertise and research on global extremist movements with an innovative digital analysis capability. ISD Germany's analysis focuses on disinformation campaigns in the context of elections and selected key issues (e.g. climate, public health and gender and sexuality related rights), far-right, far-left and islamist actors and networks online, as well as hate speech and other forms of digital violence.
Advice: ISD Germany provides strategic policy advice and targeted training to optimize policies. We develop policy solutions and provide local authorities, the federal government, and multilateral institutions with the data, expertise, and technical support needed to make evidence-based policy making possible. Globally, ISD has provided policy support and training to more than 40 governments and 150 cities worldwide. ISD Germany has spearheaded and led intergovernmental initiatives in counter-extremism and digital regulation. ISD Germany's Digital Policy Lab, for example, brought together 12 governments and regulators to pave the way for platform governance - an important aspect of our work to safeguard democracy.
Action ISD designs and delivers programs that empower cities, practitioners, and civil society in Germany and around the world to defuse hate, polarization, and disinformation.
One current project that stands out in this regard is the Business Council for Democracy. Together with the Hertie Foundation and co-financed by the Robert Bosch Stiftung, we offer adults the opportunity, in cooperation with companies and public employers, to expand their knowledge and skills in the workplace in the field of digital civic culture through specially developed training courses and thus to confidently counter hybrid threats to democracy.
We place a special emphasis on empowering civil society by fostering networks of community influencers. Among them is the first and largest global network of former extremists, which enables us to reach hard-to-reach audiences. To date, we have trained over 32,000 activists and social influencers around the world. ISD has also pioneered the first intervention models for various online spaces - gaming, social media, and alt-tech platforms - which have reached over 100 million people online to date. Our extensive policy and community networks in various nations put ISD in the unique position of being able to appropriately scale our tested programs.
Our projects
A selection of our projects demonstrates our experience in all three core areas in German-speaking countries.
Analysis
Countering radicalization in far-right online subcultures
The aim of this project, funded by the German Federal Ministry of Justice and Consumer Protection (BMJV), is to research the far-right ecosystem of alternative platforms and media channels and their interaction with mainstream online social media platforms. The research results will help decision-makers in state institutions, civil society, and the platform industry to better understand the complex and rapidly evolving far-right digital ecosystem. To do so, ISD uses its digital analytics tools to map and visualize right-wing extremism and racism on alternative online platforms.
Online Salafism: A New Generation?
This research project, funded by the Smith Richardson Foundation, is designed to explore the rapidly changing online Salafi ecosystem in Arabic, English, and German. Researchers from our Digital Analysis Unit are working with subject matter experts in extremist ideology to understand the online platforms, tactics, and online subcultures used to target a new generation today.
Disinformation Overdose
This project is about analyzing digital misinformation and disinformation related to vaccinations against Covid-19 in Germany. Funded by the Bill and Melinda Gates Foundation, the project provides the to date most comprehensive in-depth analysis of key influencers and networks of anti-immunization actors, as well as the narratives and tactics they use to spread disinformation. The project also examines their convergence with other political actors or extremist groups. Stakeholders have regularly been briefed on current developments. The report "Disinformation Overdose: A study of the Crisis of Trust among Vaccine Sceptics and Anti-Vaxxers" can be found here.
Crisis and loss of control
For this report, we analyzed the networks and narratives of German-speaking far-right, far-left, and Islamist extremist actors on mainstream and alternative social media platforms and extremist websites in the context of the Covid19 pandemic. Our results show: Extremists from Germany, Austria, and Switzerland have significantly increased their reach since the introduction of measures in response to the pandemic. The study was funded by Stiftung Mercator, Stiftung Mercator Schweiz and the European Forum Alpbach.

Loving hate: anti-Muslim extremism, Islamism, and the Spiral of Polarization
This study brings into focus the previously underexposed connections and interactions between Islamist and racially charged hostility to democracy and humanity. Based on a meta-analysis of international studies as well as new empirical research in social networks, the Institute for Strategic Dialogue (ISD) in cooperation with the Institute for Democracy and Civil Society (IDZ) Jena identified consistent patterns in mobilization strategies online and offline as well as interactions between the milieus. The study was funded by the Federal Ministry for Family Affairs, Senior Citizens, Women and Youth and the Ministry of Education, Youth and Sports of the Free State of Thuringia.
The battle for Bavaria
This project examined the influence of manipulative social media campaigns in the context of the 2018 Bavarian state election. Among other things, the study identified online tactics used by international and domestic far-right activists and networks to influence the election. Trans-Atlantic Journeys of Far-Right Narratives Through Online-Media Ecosystems This research briefing examined how far-right narratives from the United States (U.S.), France, and Germany gain traction in domestic mainstream media or move across borders between the U.S. on the one hand and France and Germany on the other. The briefing was funded by the Ford Foundation and the Knight Foundation.
Hate at the push of a button
This joint report by the ISD and the German initiative #ichbinhier examined the rise and nature of far-right hate speech in Germany. The study combined quantitative data analysis of Facebook comments with findings from ethnographic studies in far-right chat groups. As part of this study, the ISD showed that a small but well-coordinated network of far-right accounts is able to influence media coverage and thus public debate by giving the impression of representing a much larger part of society than is actually the case.
Advice
Digital Policy Lab
The Federal Foreign Office-funded Digital Policy Lab (DPL) is a new intergovernmental working group focused on charting a regulatory and policy path to prevent and combat disinformation, hate speech, extremism, and terrorism online.
Policy Planners Network
The 24th meeting of the Policy Planners Network (PPN) took place in Berlin on February 4 and 5, 2019, and focused on the topic "The Impact of Misinformation on Polarization and Extremism: Implications for Digital Policy". The meeting was planned and held by ISD in partnership with the German Federal Ministry of Justice and Consumer Protection (BMJV) and opened by State Secretary Billen.
Action
Business Council for Democracy
The Business Council for Democracy (#BC4D) brings together citizens and businesses so that they can promote social cohesion in the face of the rising tide of online hate, disinformation and conspiracy theories together. The BC4D is implemented in cooperation with the Robert Bosch Stiftung and the Hertie Foundation.
Online Civil Courage Initiative
ISD partners with Facebook to combine our expertise in technology, academia, communications and marketing to improve and expand the civil society response to increased hate speech and extremism online. Our joint initiative is the first non-governmental effort to curb hate speech and extremism on the Internet throughout Europe.
Funding
ISD is predominantly financed by projects and program grants. These come from various sources, including the German federal government, foundations and companies. The ISD is dependent on the support of private philanthropists who want to sustainably strengthen cohesion in society and protect democracy and freedom in the digital age. Your support enables us to avert existential threats. If you are interested in supporting the ISD, please contact Loraine von Moltke (Head of Development, [email protected]) or visit isdglobal.org to donate. Supporters receive our monthly newsletter ISD Insights and are invited to exclusive online seminars that we organize in partnership with other organizations (including the German Marshall Fund, the Aspen Institute, the Milken Institute and many others)
Training gegen Fake News und Hate Speech
Aufklärung in der Mittagspause

Sie leugnen die Gefahr durch Corona oder hetzen gegen Flüchtlinge: Verschwörungstheorien und Populismus verbreiten sich oft über den Kollegenkreis am Arbeitsplatz. Ein neues Bündnis will nun gegensteuern.

Allianz gegen Big Tech: Druck auf Facebook und Google wächst

Außenminister Maas setzt sich für ein internationales Bündnis ein, um große Technologiefirmen stärker zu regulieren. Auch die USA beteiligen sich daran.

Corona-Impfung im Bann der Fake News: Wie Impfgegner im Internet Angst schüren

In den sozialen Netzwerken toben laut einer neuen Studie riesige Desinformations­kampagnen zu Covid-Impfstoffen.
ISD Germany team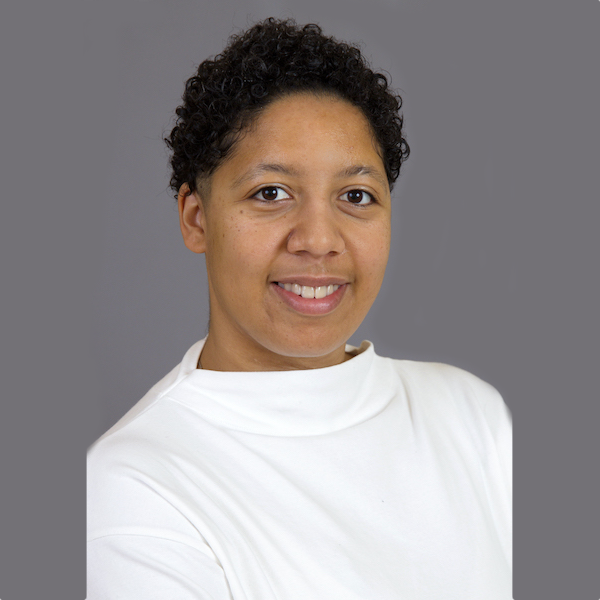 Read Bio
×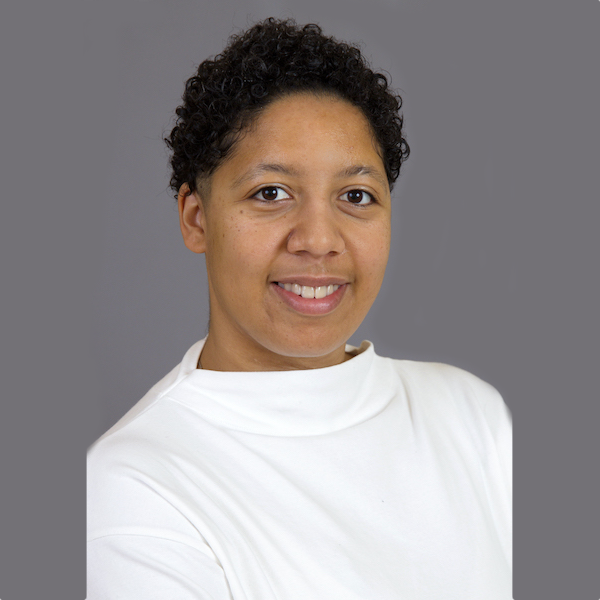 Nora Mathelemuse (they/them) is an Analyst for ISD's Digital Research Unit, helping to detect and analyse information operations and extremist activity online. They are aiding with the development of methodological tools for detection on disinformation and extremism. Nora is a Senior Social Justice Fellow of Humanity in Action, where they co-conceptualized an unConference on Sex-education. They have also worked within the healthcare sector as a psychological nursing assistant in psychiatric, psycho-somatic and somatic in-patient wards. Recently, Nora graduated from a Data Science course, some of their Projects encompassed Natural Language Processing, Web Scraping and trend prediction. Before entering the world of Data Science and Programming. They have a Bachelor of Science degree in Sociology and Psychology as well as a Graduate Diploma in Psychology. Focusing their Research on the interaction between the impact of hate, discrimination and mental health.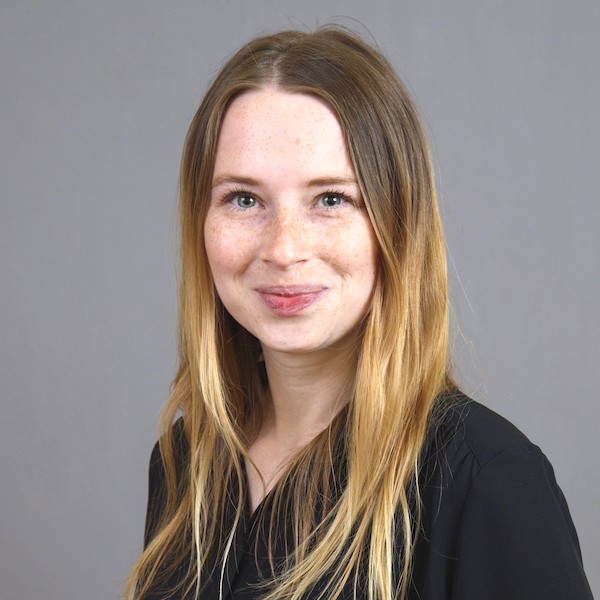 Read Bio
Sara Bundtzen
Research and Policy Associate, ISD Germany
×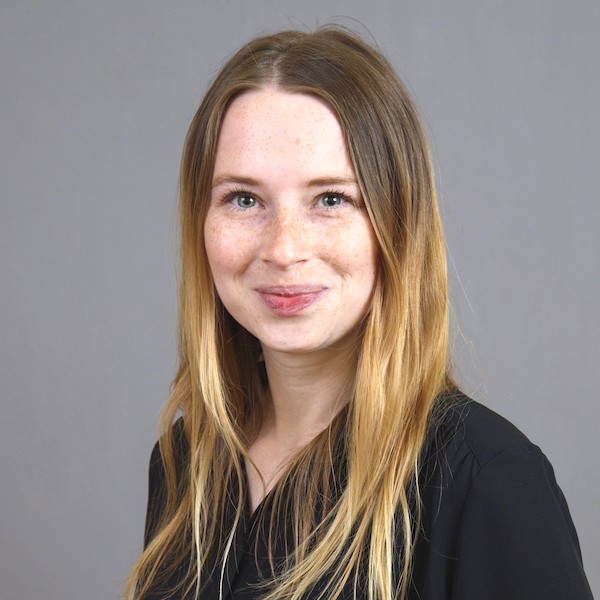 Sara Bundtzen
Research and Policy Associate, ISD Germany
Sara Bundtzen is a Research and Policy Associate at ISD Germany. She is involved in the Digital Policy Lab (DPL), a new intergovernmental working group focused on policy responses to prevent and counter online disinformation, hate speech and extremism. Sara previously worked at the Federal Ministry of Defence and NATO HQ. She holds an MA in International Security from Sciences Po Paris and a BSc in European Studies from the University of Southern Denmark.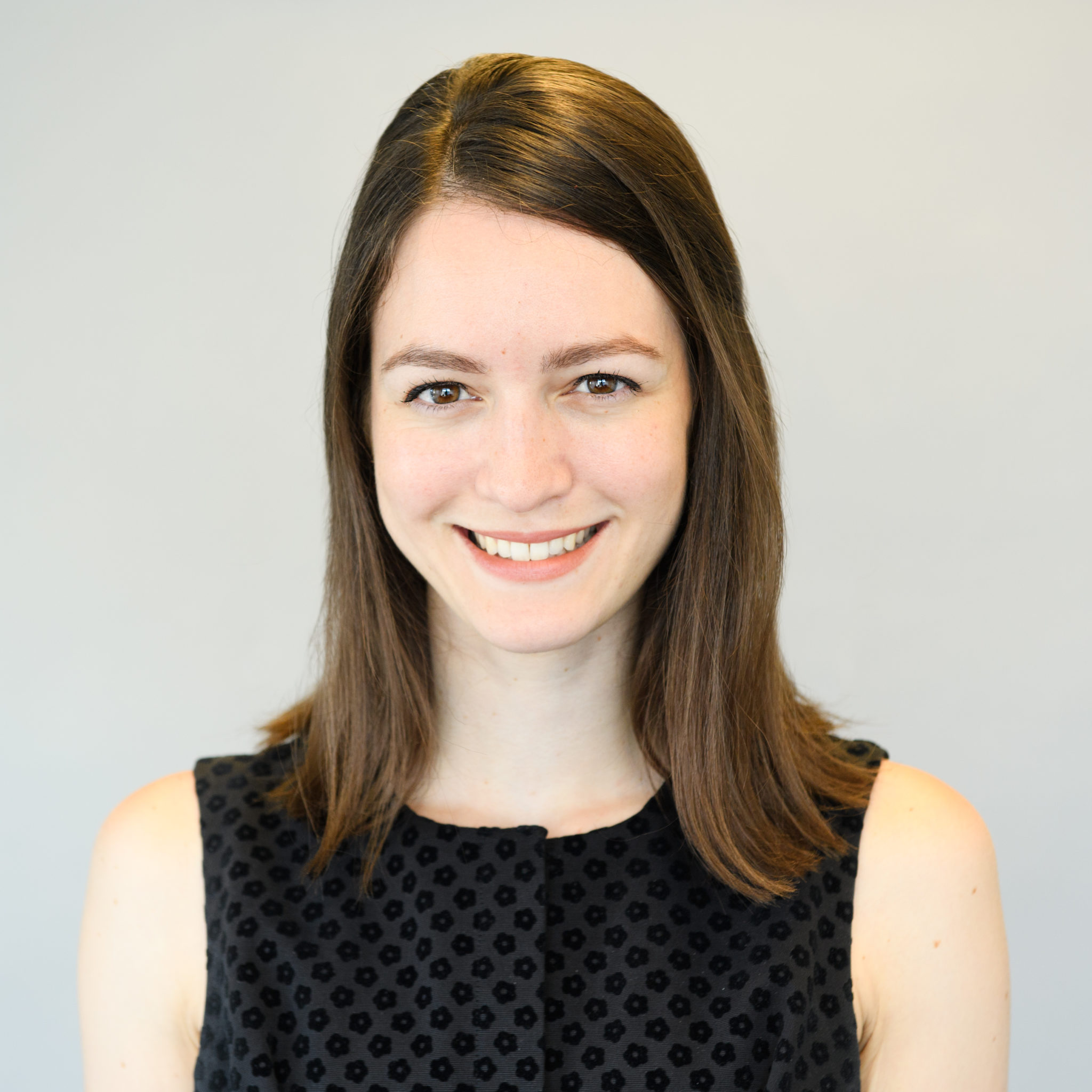 Read Bio
Julia Ebner
Senior Research Fellow
×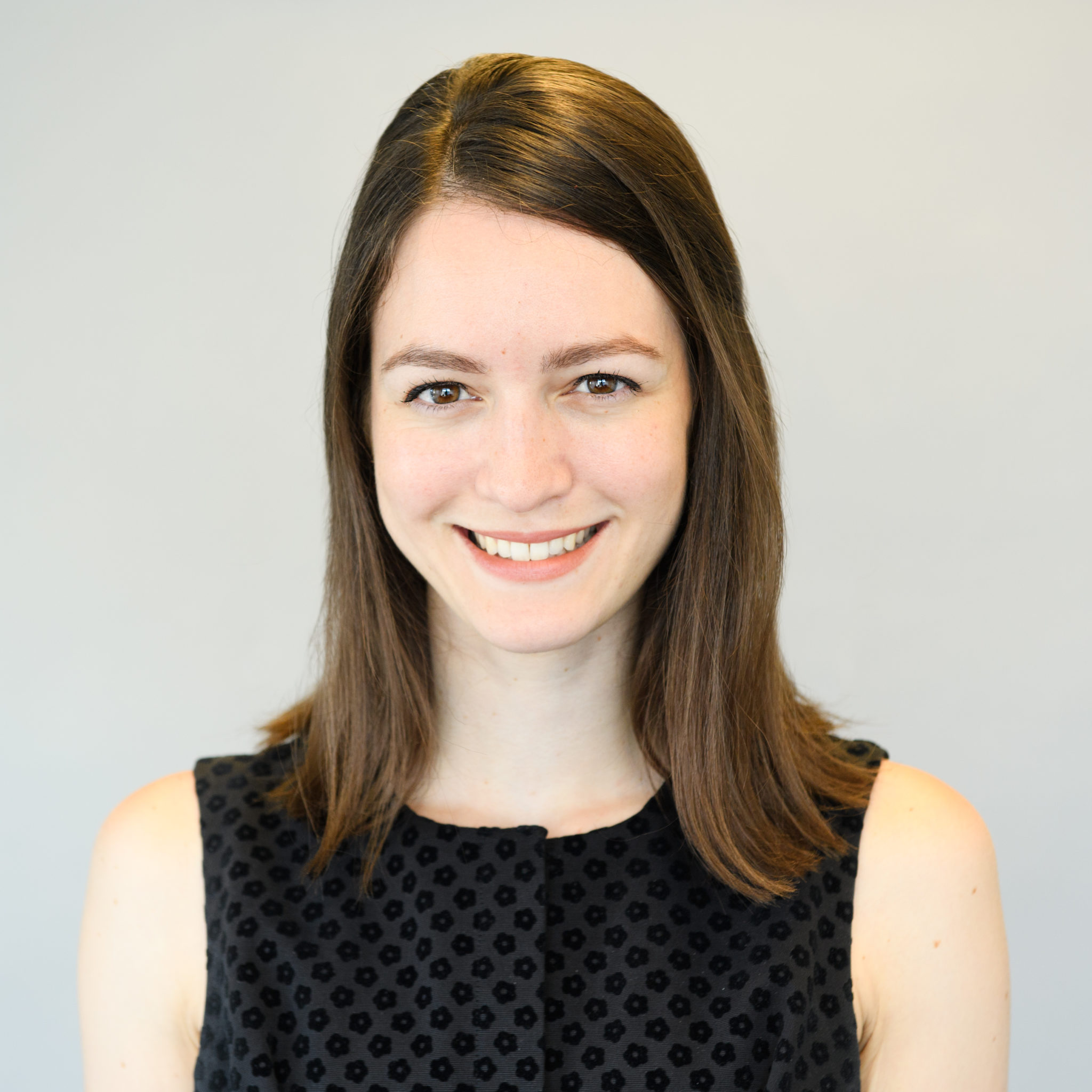 Julia Ebner is a Senior Research Fellow at ISD, specialising in far-right extremism, reciprocal radicalisation and European terrorism prevention initiatives. Julia advises parliamentary working groups, frontline workers and tech firms, and delivers workshops in schools and universities. She regularly writes for the Guardian and the Independent and has appeared on the BBC, CNN, ZDF, ARD, France24, Al Jazeera, LBC and others. She is the author of
The Rage: The Vicious Circle of Islamist and Far-Right Extremism
and is co-author of the ISD reports
The Online Ecosystem of the German Far-Right
,
The Great Replacement: The Violent Consequences of Mainstreamed Extremism
,
Mainstreaming Mussolini – How the Extreme Right Attempted to 'Make Italy Great Again' in the 2018 Italian Election
,
The Fringe Insurgency – Connectivity, Convergence and Mainstreaming of the Extreme Right
, and
Hate at the push of a button
. Julia holds an MSc (Dist) in International History from London School of Economics and an MSc (Dist) in International Relations from Peking University. She completed her undergraduate studies with a BA (Hons) in Philosophy and a BSc in International Business.