Hassrede und Radikalisierung im Netz (Deutsch)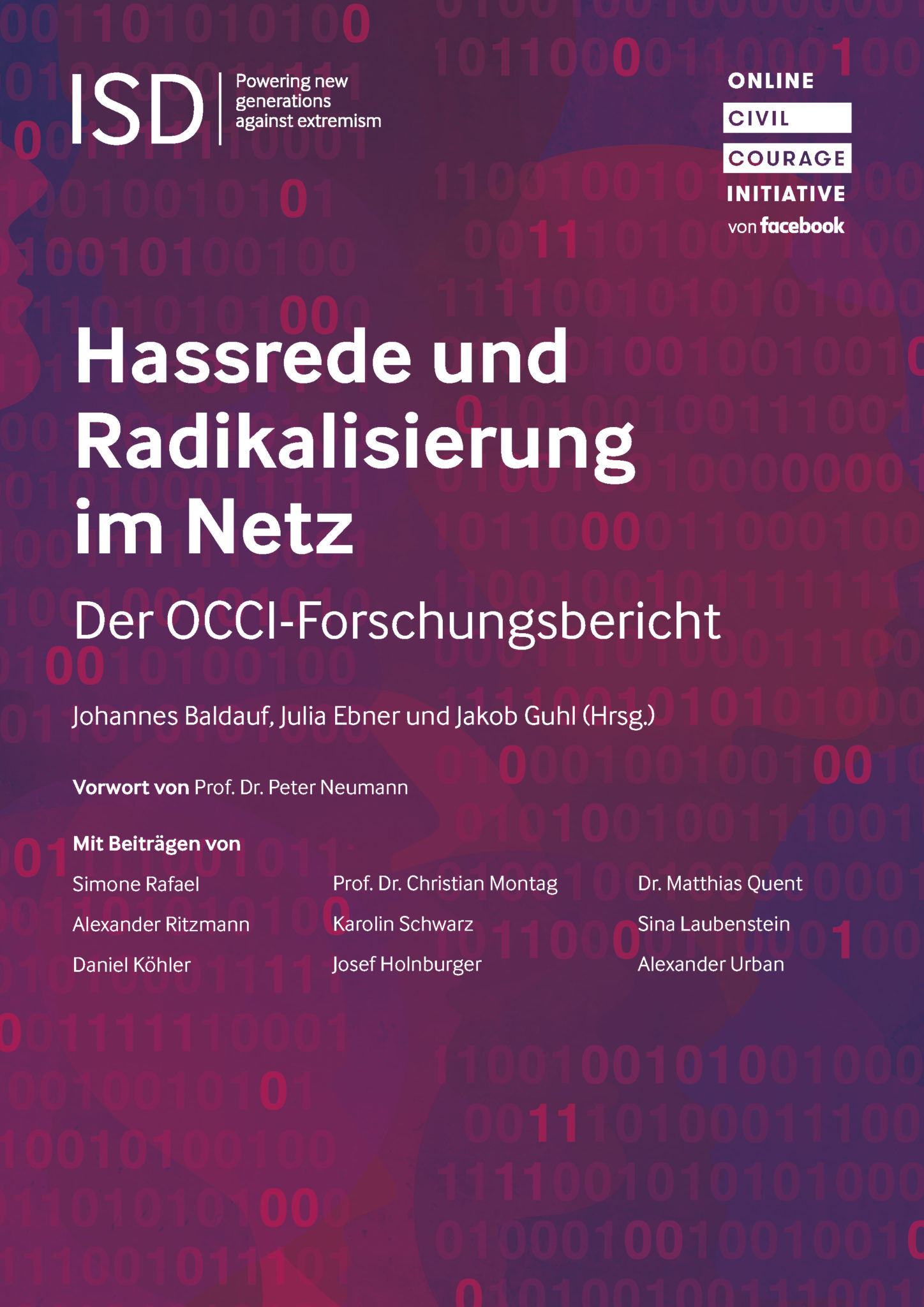 Authors: Johannes Baldauf, Julia Ebner and Jakob Guhl
Published: September 2018
Hate Speech and Radicalisation in the Network, published by the Online Civil Courage Initiative (OCCI), a programme of ISD and Facebook, brings together a variety of interdisciplinary perspectives to explore the prevalence of hate speech on social media, the strategies and tactics of Islamist and far-right extremist groups online, the potential impact of disinformation on political polarisation and radicalisation, and how government, the private sector and civil society can respond to these challenges.
The report also looks at the role of disinformation in furthering the spread of hate speech and extremist perspectives online, fuelling polarisation, and disrupting democratic elections. It highlights the need for social media companies to continue to provide access to data on the origins, reach and impact of disinformation, and for tech companies to continue to work closely with journalists and fact-checking organisations.
The report brings together voices from a variety of backgrounds and fields of expertise, including contributions from Peter Neumann, Julia Ebner, Matthias Quent, and Karolin Schwarz.
Download Report