Digital Policy Lab '20 – Companion Papers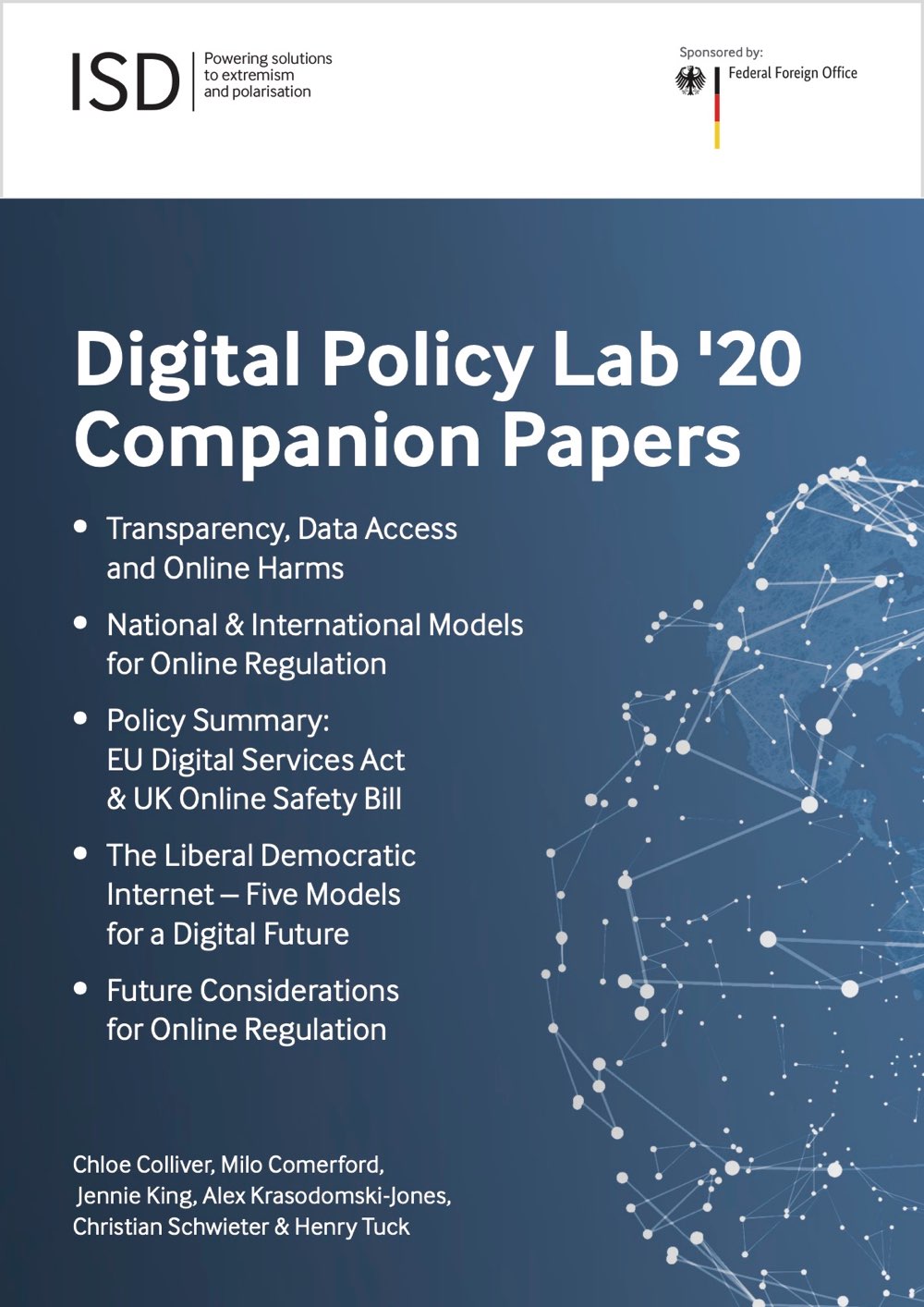 Authors: Chloe Colliver, Milo Comerford, Jennie King, Alex-Krasodomski-Jones, Henry Tuck, Christian Schwieter
Published: 13 April 2021
From September 2020 to January 2021, the first sessions of the Digital Policy Lab (DPL) took place. These sessions were accompanied by a set of policy briefs and discussion papers, covering five key areas of debate:
Transparency, Data Access and Online Harms
National & International Models for Online Regulation
The EU Digital Services Act & the UK Online Safety Bill
The Liberal Democratic Internet – Five Models for a Digital Future
Future Considerations for Online Regulation
The opinions expressed in this publication do not necessarily reflect the views of the participants, their governments or funders.
About the DPL:
The DPL is a new inter-governmental working group focused on charting the regulatory and policy path forward to prevent and counter disinformation, hate speech, extremism and terrorism online.
It is comprised of a core group of senior representatives of relevant ministries and regulators from key liberal democratic countries. The DPL is intended to foster inter-governmental exchange, provide policy makers with access to sector-leading expertise and research, and build an international community of policy practice around key regulatory challenges in the digital policy space.
The project is funded by the German Federal Foreign Office (Division 607).
The German version of this report can be found here. 
Download Report