Anti-Lockdown Activity: Italy Country Profile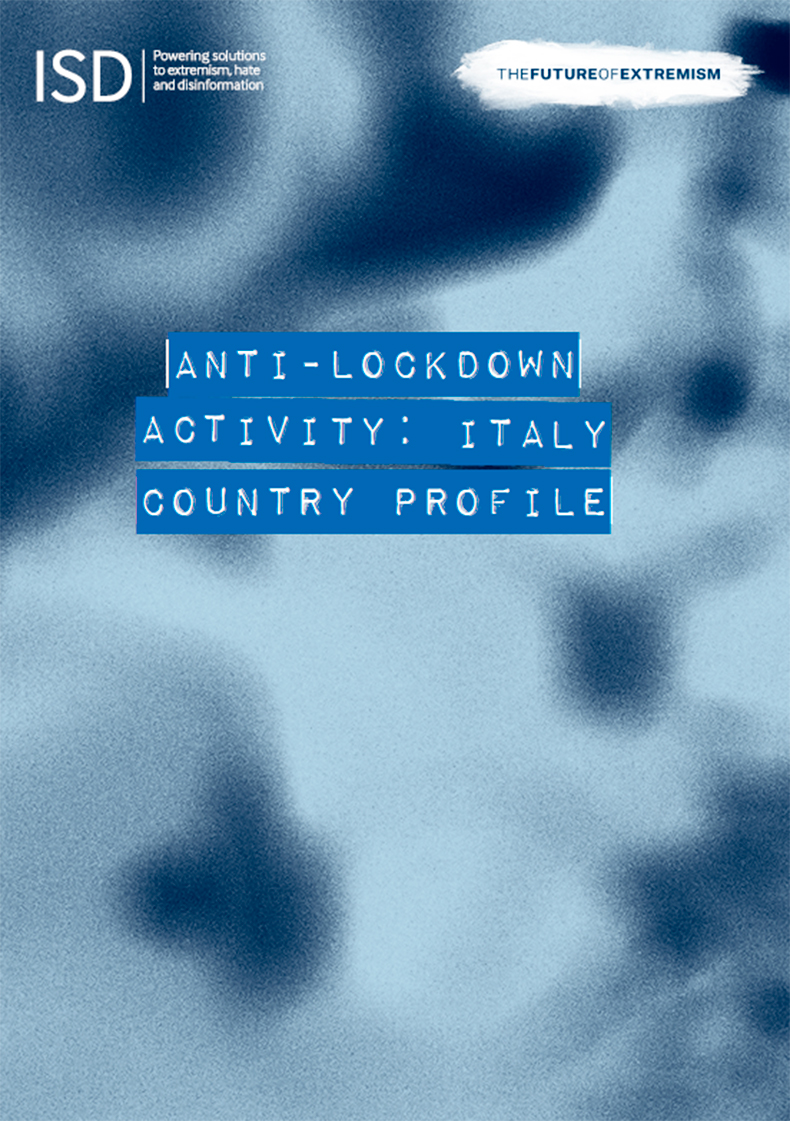 Published: 16 March 2022
From June 2020 onwards, in the wake of some of the most stringent COVID-19 lockdown measures in Europe, anti-government demonstrations began to proliferate throughout Italy. An amalgamation of anti-vaccine and anti-mask protesters joined forces with anti-5G conspiracy theorists and elements of the far-right to demand the right to choose on behalf of themselves and their children when it comes to vaccines, mask mandates and school attendance.
This saw the beginning of an expansion of the remit of the country's long-established anti-vaccine movement towards COVID restrictions. On 10 October the 'March of Liberation' took place over three sites in Rome. Those who had previously protested about Italy's mandatory child vaccination programme gathered to protest the 'dittatura sanitaria' or 'health dictatorship'. Regular protests continued to be held in piazzas across Italy's main cities, and, until the end of 2020, the most prominent factions were made up of anti-vaccine and anti-mask groups. These participants shared a hostility against the perceived loss of freedoms being imposed upon them by the Italian Government. Over the following 10 months, these demonstrations continued to shift shape. A range of other movements began to coalesce around these shared grievances. These protests became violent, as paper rockets, rocks and flares were thrown and riot police attended demonstrations. Whereas families made up a lot of the initial cohort of protesters, by the end of October 2020 those with a more obvious political agenda including factions of the extreme right began to attend.
This paper is part of a wider series of briefings, deconstructing the transnational activism across a range of countries including Canada, Ireland, Germany, and the Netherlands. We explore the long-term threat the movement poses and discuss the appropriate policy responses.
Download Report