COVID-19 Disinformation Briefing No.4.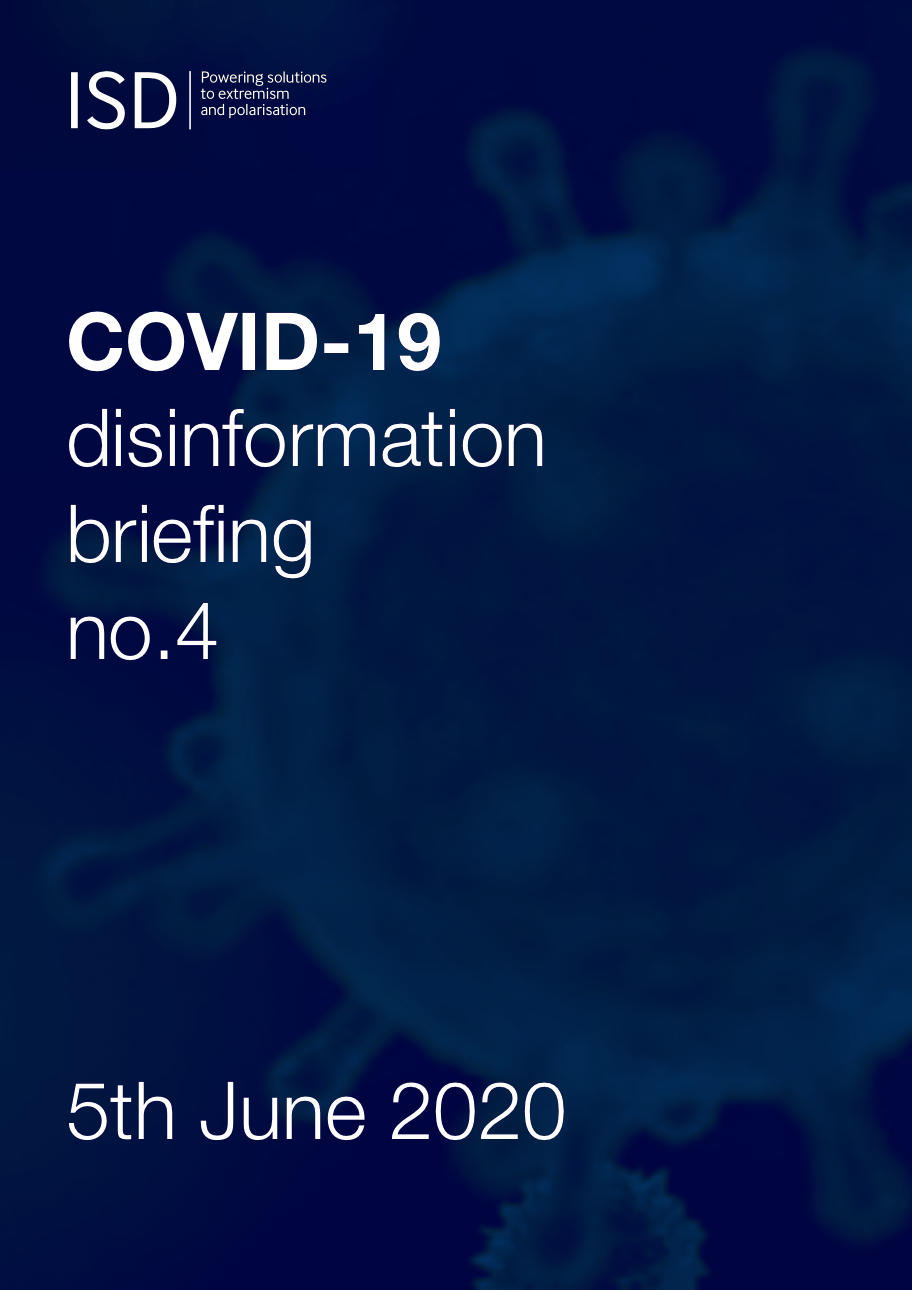 Authors: Elise Thomas & Cooper Gatewood
Published: 5th June 2020
Multiple states across the US are launching or scaling up mass contact tracing campaigns as part of their preparations to reopen society. On 1 May, the H.R.6666 – Covid-19 Testing, Reaching, And Contacting Everyone (TRACE) bill2 was introduced to Congress by Representative Bobby Rush. This bill would allow the Centers for Disease Control and Prevention to award $100 billion in grants for testing, contact tracing, monitoring, and other activities to address Covid-19.
Both the H.R 6666 legislation and state-based contact-tracing efforts more broadly have become the focus of significant suspicion, hostility and opposition within some social media communities, particularly among pro-gun and conspiracy-theory groups. This dynamic is being generated both by individual social media users and by key influencers in conspiratorial communities.
This has contributed to a rapid increase in conspiratorial narratives, mis- or disinformation, and direct threats to the safety of contact tracers. It has also seen widespread sharing of petitions and other efforts to galvanise political action against contact tracing. As detailed below, videos containing disinformation and conspiracy theories relevant to contact tracing are receiving more than 300,000 views each on YouTube and are being shared tens of thousands of times across public Facebook pages and groups. These present a clear and present danger to the public health efforts of states and health workers attempting to support the transition from lockdown in the US.