19 Sep 2022 - 21 Sep 2022Pittsburgh
Sasha Havlicek panels Christchurch Call at Eradicate Hate 2022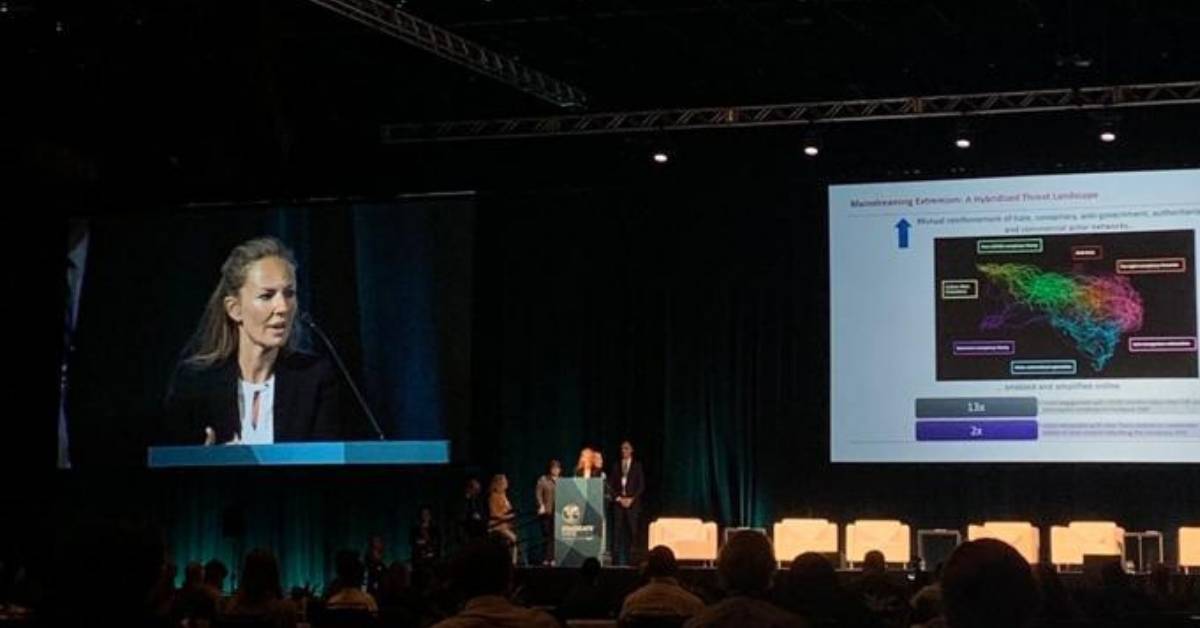 ISD's CEO and co-founder, Sasha Havlicek, joined as an expert at the Eradicate Hate Global Summit in Pittsburgh, leading with an opening session, 'The State of Hate', addressing recent incidents and trends motivated by various hates – antisemitic, anti-Black, anti-Asian, anti-LGBTQ+, etc.
She then panelled 'The Christchurch Call' session on Sept. 21, closing the three-day conference. Fellow speakers included Courtney Radsch, Senior US Technology Advisor; Lucy Calladine from YouTube's Public Policy sector; and Wendy Via, co-founder and CEO of the Global Project against Hate and Extremism.
In between the panels, Sasha joined prime ministers Jacinda Ardern and Justin Trudeau, and French president Emmanuel Macron, along other members of the Christchurch Call for the third annual Leaders' Summit in New York.