20 Sep 2022New York
Sasha Havlicek, PM Jacinda Ardern, Macron & more convene at the 2022 Christchurch Call Leaders' Summit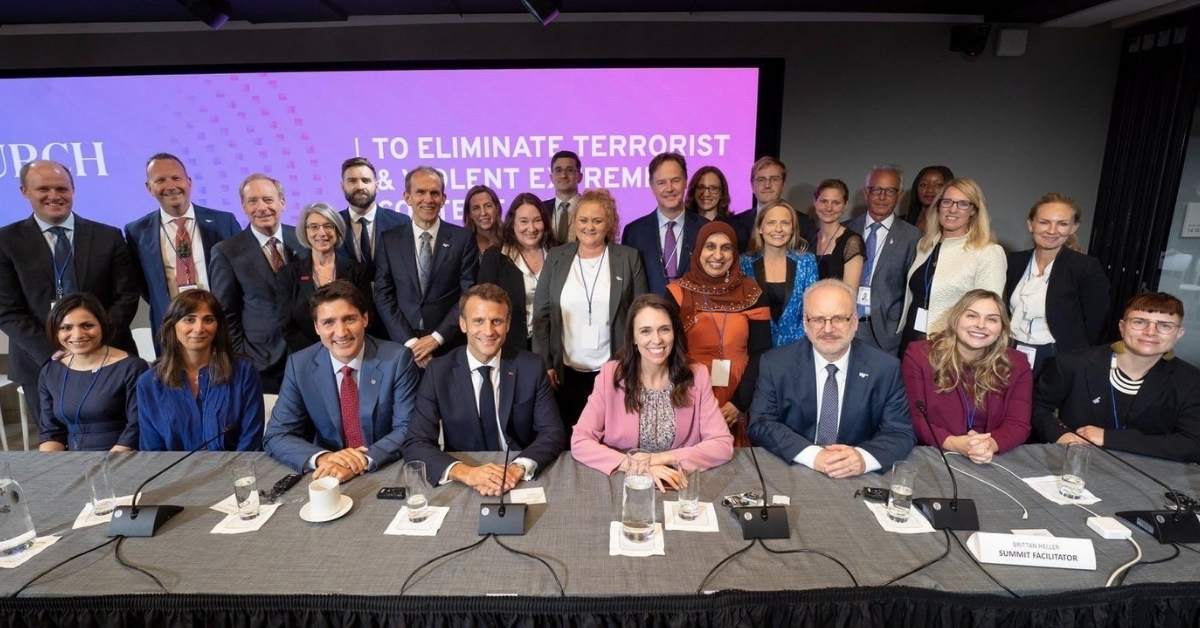 ISD CEO Sasha Havlicek was honoured to address the Christchurch Call Leaders' Summit, convened by New Zealand Prime Minister Jacinda Ardern and French President Emmanuel Macron in New York in the margins of the UN General Assembly on 20 September. The two-hour roundtable brought together heads of state, including from Canada, Spain, and Jordan, alongside senior representatives from social media platforms and civil society for a frank discussion of the Call's progress in addressing terrorist and violent extremist activity online. ISD is a part of the Christchurch Call's Advisory Network.
Drawing on ISD's extensive digital research in this domain, Sasha spoke to the enduring challenges of platform moderation of such content, especially in non-English speaking contexts. She called for better data access for independent, third party review of social media platform algorithmic systems: ISD has long advocated for meaningful transparency and accountability of platform systems including independent audits to assess the extent of algorithmic amplification of harmful content. Sasha underscored the need to better understand the role of algorithms in the promotion of borderline content – such as disinformation, hate and conspiracy – that can lead users to more extreme content online and can itself inspire violence. She advocated for the extension of data access rules coming into effect under the EU's Digital Services Act to other liberal democratic environments.
The Christchurch Call came to be following the 2019 Christchurch terrorist attack in New Zealand. The horrific attack on two mosques ended the lives of 51 people, and was livestreamed online and viewed over 4,000 times before being taken down. In response, Ardern and Macron brought together heads of government and leaders from across society to open dialogue on how to eliminate terrorist and violent extremist content online.
Read more about what the Call has accomplished over the last years and newly endorsed actions in a joint statement by Ardern and Macron.