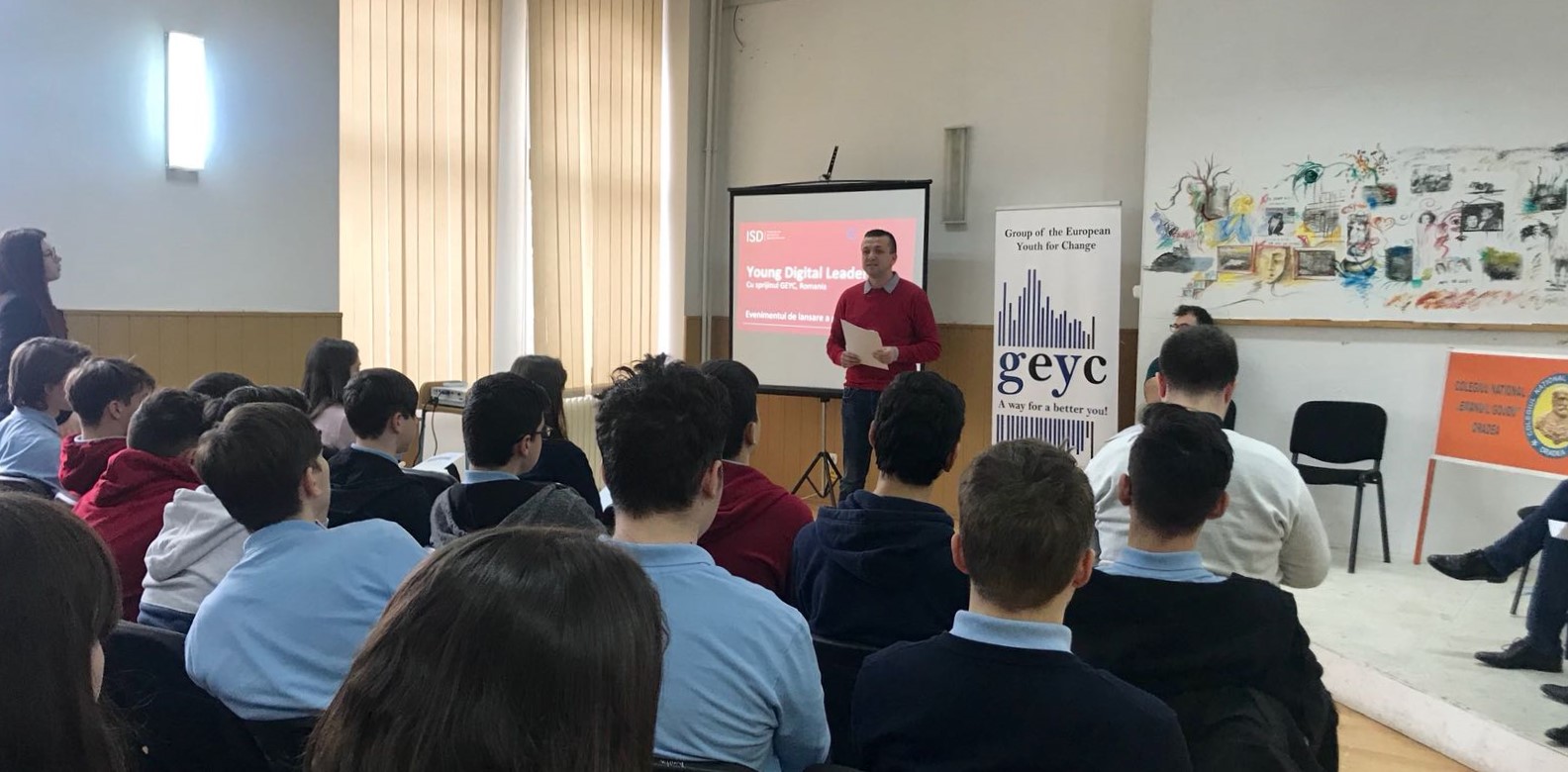 ISD has partnered with Google to create an education program on Digital Citizenship tailored to European
kids aged 13-15.
Google and ISD believe that young people should learn to be upstanders, not bystanders in order to create a fun, positive and vibrant community online. We want to equip young people with the necessary skills so that they can be empowered to make the right choices online. This means learning how to be a digital leader, not just citizen — to know how to respond to trolls online, and when and where to go for help.
Young Digital Leaders is a Europe-wide pilot project that aims to empower young people through digital citizenship, critical thinking and media literacy skills, beyond the classroom, so that they can grow up safe, responsible digital leaders.
The program also provides educators and parents with resources to better understand and face the challenges caused by young people's increasing interaction with the media and other people online.
Three countries have been selected for the pilot phase – Italy, Romania and Sweden – under the coordination of Google (Brussels) and ISD. In Romania, the activities are delivered by the Group of European Youth for Change (GEYC), in Sweden by Kommon Ground, in Italy, by Associazione Artistica Culturale (A Rocca).
YOUNG DIGITAL LEADERS CURRICULUM
The curriculum consists of four 1 hour sessions, to be taught in their entirety as part of the Young Digital Leaders programme. They can be adapted as needed by practitioners and are a fun, innovative and engaging way to help young people learn about digital citizenship.
Session 1: Digital Literacy. This session explores how to recognise fake news, distinguish between fact and opinion, and understand online echo chambers, as well as how young people can respond appropriately to contentious content online;
Session 2: Online Behaviours, Part 1. This session demonstrates to students how to recognise emotional manipulation techniques in news and social media, and how and why content creators try to take advantage of your emotional rather than logical responses to online material.
Session 3: Online Behaviours, Part 2. This session considers how to recognise 'Us and Them' thinking online and in communities and wider society, why it is used, and demonstrates how individuals and societies can flourish through collaboration.
Session 4: Your Role. This last session is intended to help students understand what hate speech and free speech are, how and why hate speech is used, and how to respond to hateful content online.