20 May 2022Skopje
Young Cities hosts its first youth forum in the Western Balkans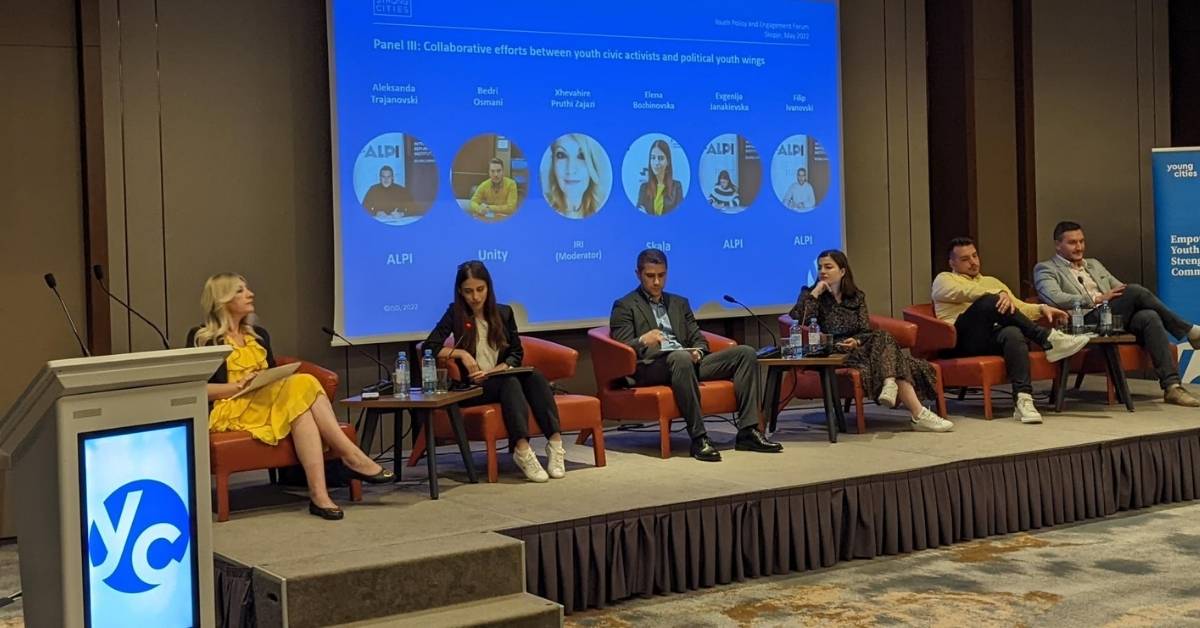 Young Cities held its first Youth Policy and Engagement Forum in Skopje, North Macedonia. It was the first Strong Cities Network event of this type held in the Western Balkans.
The forum fostered cross-sector collaboration, as well as the inclusion young people in policy processes, with the overall aim to build more resilient communities. It formed part of Young Cities ongoing work to open dialogue between government and young activists in the municipalities of Čair and Skopje.
Over 60 people from took part in the event, including Young Cities Ambassadors, central and local government officials, civil society leaders and representatives from embassies.
The event comprised of two moderated roundtable discussions between Young Cities Ambassadors and local and national governments representatives, as well as three public panels that were attended by the wider community, including representatives from local civil society, activists and journalists.
The three panel discussion were Ways in Which Local Institutions and Youth Can Develop Collaborative Approaches, How to Fund Youth, and The Role of Youth Political Party Wings in Creating Inclusive and Relevant Youth Policy at the Local Level.
The week before the Forum, 17 Young Cities Ambassadors were introduced to policy-making fundamentals in a one-day workshop. They were guided through a process of identifying youth priorities and recommendations for local and national-level institutions.