28 Jan 2021online
Together for Safety: United against Polarisation and Hate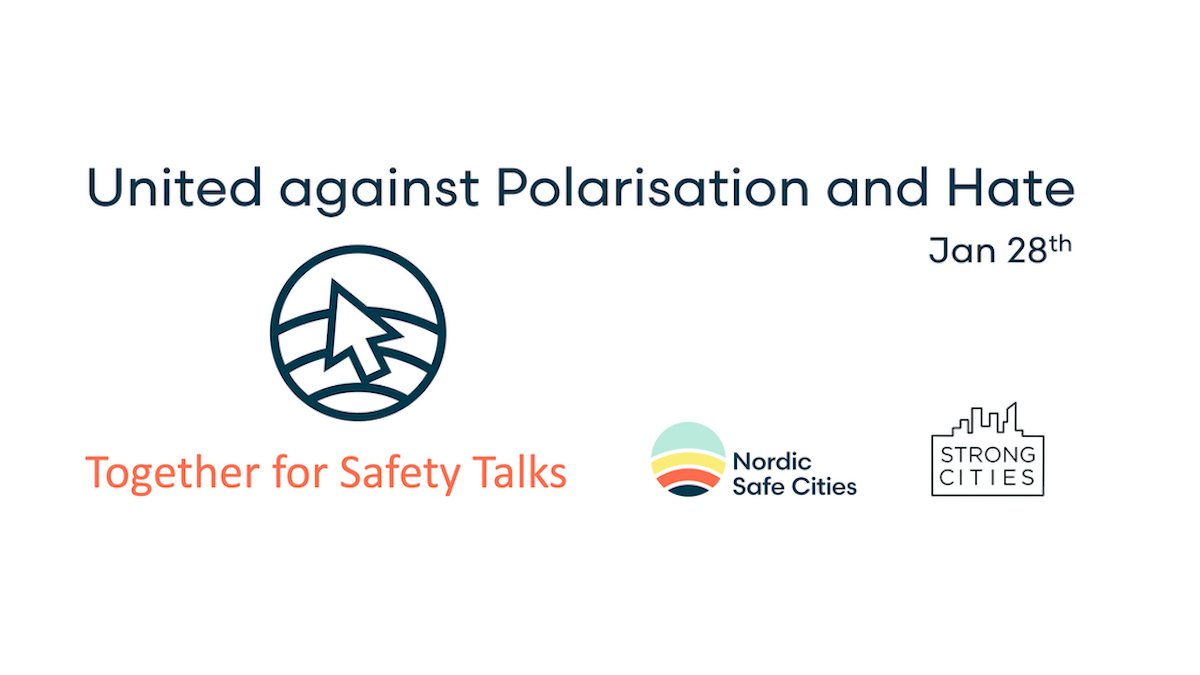 28 January 2021, 14:00 – 16:00 GMT
Online
Click here for registration (required)
Together for Safety is a series of online talks which tackles and discusses pressing safety and security issues with a key focus on how to tackle hate, polarisation and extremism in the Nordics and globally.
Across our world, we are witnessing our principal values of democracy, pluralism and universal application of human rights put under pressure with extremism, hate, polarisation and misinformation on the rise. Together for Safety aims to reach and inspire national and local leaders, professionals and youth with new ideas to take action in their country and community to push back against these rising threats and challenges.
This second webinar will focus on the effects of the increasing use of the internet and social media on polarisation and hate. Prof David Kaye and Jacqueline Beauchere will open the event by outlining different online risks and look at potential consequences of online regulation on freedom of speech. The session will also propose solutions to overcome these challenges and how to create a positive and safe online environment and foster digital civility.
This will be followed by a panel of experts and practitioners from London (UK), Malmö (Sweden) and Princeton University to discuss how online data related to hate, disinformation and conspiracy theories can be used to inform community interventions.
The second panel discussion 'Building resilience to online harms through education' will look at innovative educational approaches from the Middle East, the Nordic region and the UK to foster resilience against online harms, and more broadly at ways to equip young people and older generations with media literacy and critical thinking skills.
Politicians, practitioners, experts and youths from both the public, private and civic sector are invited to join the conversation. Registration will be required ahead of the event.