11 Feb 2021online
Together for Safety: The Power of Youth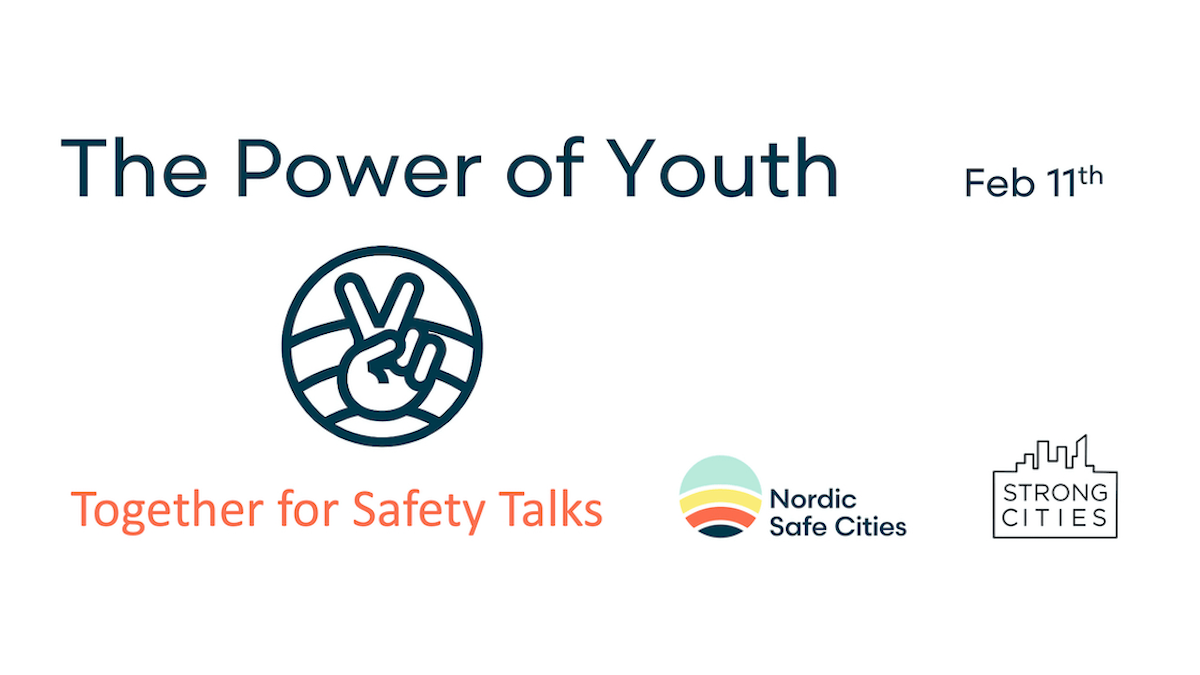 11 February 2021, 14:00 – 16:00 GMT
Online
Click here for registration (required)
Together for Safety is a series of online talks which tackles pressing urban safety and security challenges with a key focus on addressing hate, polarization and extremism across the Nordics and in cities around the world.
Now more than ever, we are witnessing integral values of democracy, pluralism and the universal application of human rights come under pressure from extremism, hate, and polarisation as dangerous disinformation and conspiracy theories gain amplification through this deadly pandemic.
Together for Safety aims to catalyse national and local leaders, professionals and young people, to push back, prevent and build resilience against these urgent threats.
Our session today will focus exclusively on young people. Youth not only have the potential to drive forward positive change, but are already actively involved in building stronger, safer and more inclusive societies on a daily basis. Our first session highlights innovative youth-led activities that have tackled key challenges in their local communities to provide inspiration to other youth, policymakers and practitioners alike.
In our second panel, two organisations will share how they use drama, film and street theatre to engage on challenging topics such as violent extremism, and manage to reach a wide variety of youth audiences beyond the usual suspects.
Our final session of this series looks at ways in which cities can positively engage youth in building stronger, safer and more inclusive local communities. Bringing together different perspectives from civil society and the city-level, we will explore how cities can not only drive greater collaboration with young people, but also deepen a sense of belonging for young people of all backgrounds.
Politicians, practitioners, experts and youths from both the public, private and civic sector are invited to join the conversation.