21 Jan 2021online
Together for Safety: Extremist Trends During and Post-COVID-19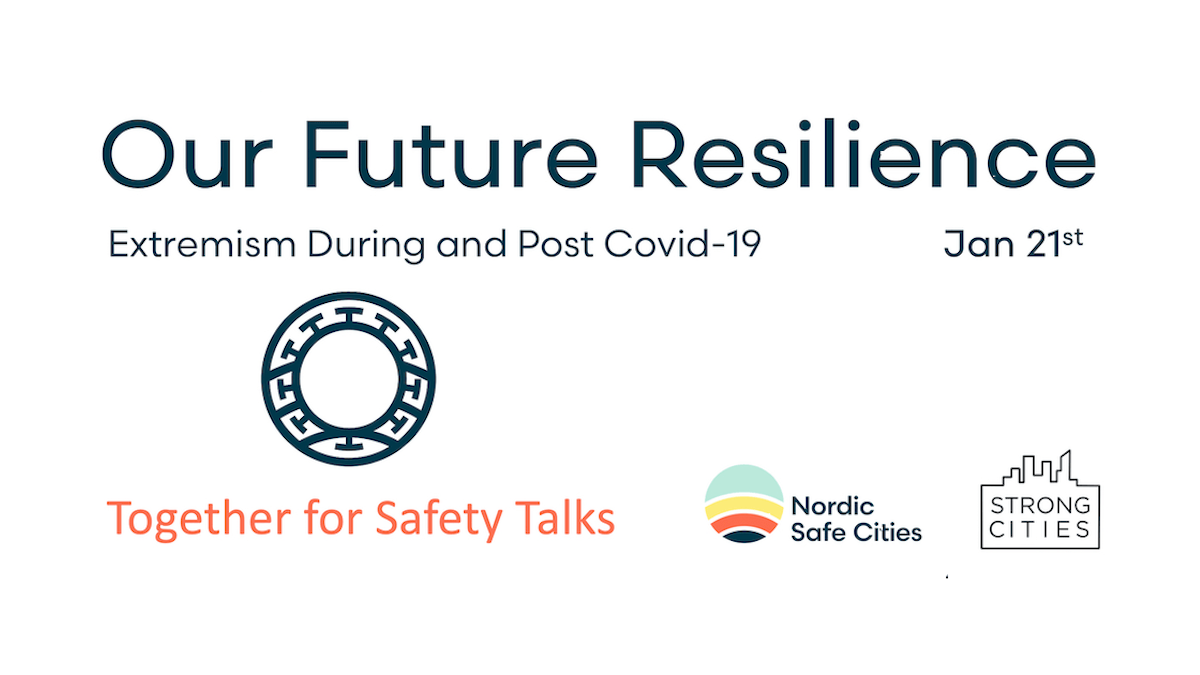 Jan 21, 2021 3PM CET/2PM GMT
Online
Click here for registration (required)
Together for Safety is a series of online talks which tackles and discusses pressing safety and security issues with a key focus on how to tackle hate, polarization and extremism in the Nordics and globally.
Across our world, we are witnessing our principal values of democracy, pluralism and universal application of human rights put under pressure with extremism, hate, polarisation and misinformation on the rise. Together for Safety aims to reach and inspire national and local leaders, professionals and youth with new ideas to take action in their country and community to push back against these rising threats and challenges.
In the first session, we are pleased to be joined by H.E. Governor Hassan Ali Joho (Mombasa, Kenya), Mayor Maria Isabelle G. Climaco (Zamboanga, Philippines), Mayor Greg Fischer (Louisville, USA), Mayor Anna König Jerlmyr (Stockholm, Sweden) and Deputy Mayor Sophie Linden (London, UK), who will be highlighting key initiatives and approaches to help maintain a strong and safe society amid the COVID-19 crisis. They will also share their vision for how to safeguard their citizens from hate, polarisation and extremism throughout 2021 and beyond.
We will also be joined by three experts, Eric Rosand, Dr Magnus Ranstorp and Milo Comerford, who will provide an overview of extremist movements, narratives and trends during and post-COVID-19.
Politicians, practitioners, experts and youths from both the public, private and civic sector are invited to join the conversation.