7 Jul 2022Online
Longer-term support, services and social cohesion for refugees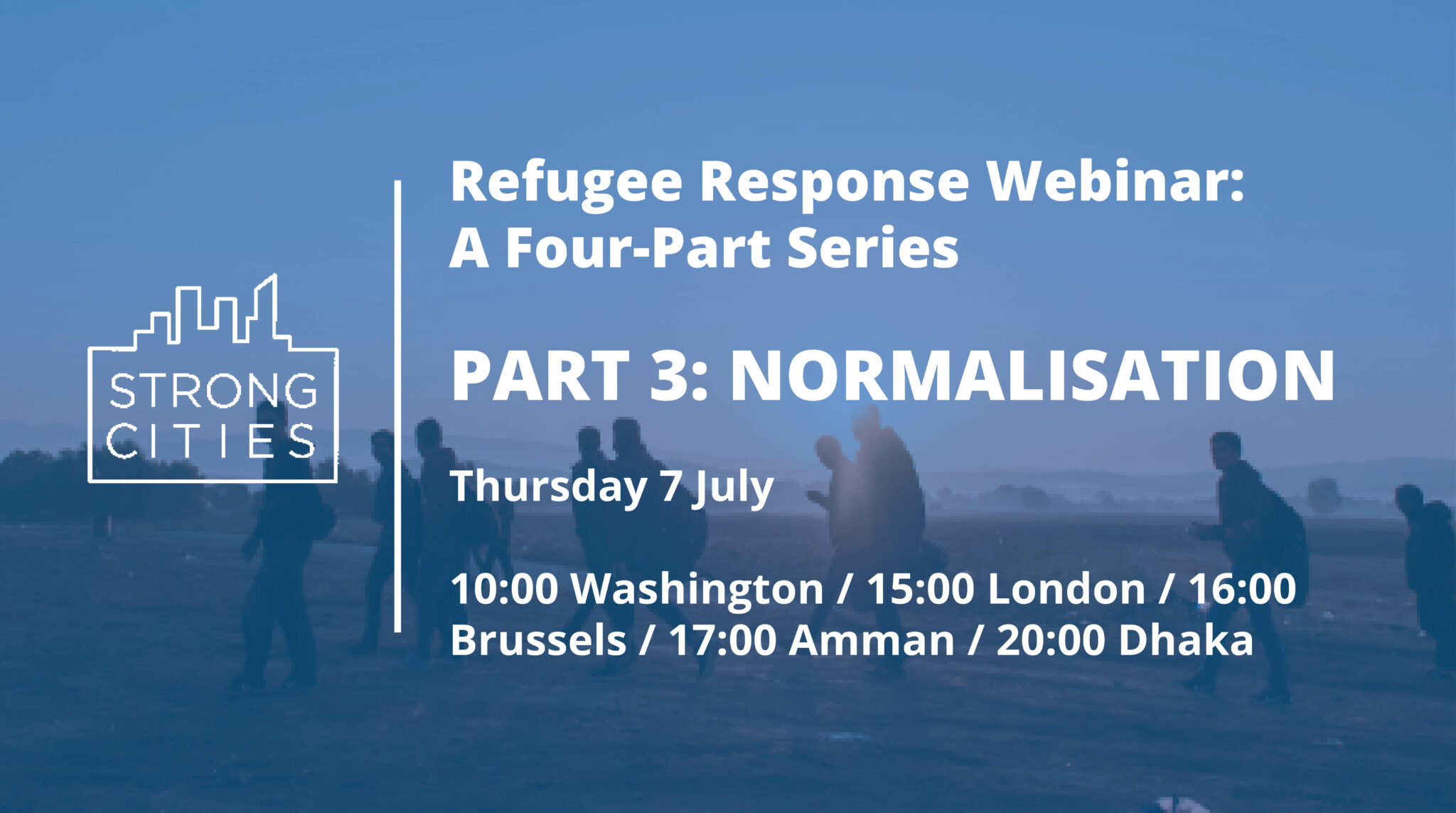 The Strong Cities Network continued their four-part webinar series on human-rights centered approaches to refugee flows, with their third session 'Normalisation'.
This instalment of the series considered the challenges around longer-term support, services and social cohesion. The event explored how cities can support refugees in the long term and maintain social cohesion as they begin to settle into their new lives.
This session looked at the long-term integration process and provide examples of inclusive environments and cultures that have welcomed refugees as new residents and citizens.
Speakers included: Nadia Kasvin, Co-Founder and Director,
US Together
; Oscar Santiago Uribe Rocha, Chief Resilience Officer for the
Mayor's Office of Medellín
, Colombia; Abdullahi Mohamed Alason, City Council Representative, Leader of Working and Inclusion Committee, Kristiansand, Norway.