29 Nov 2022Brussels
Panel: ISD's Zahed Amanullah at the Fighting Misinformation Online summit in Brussels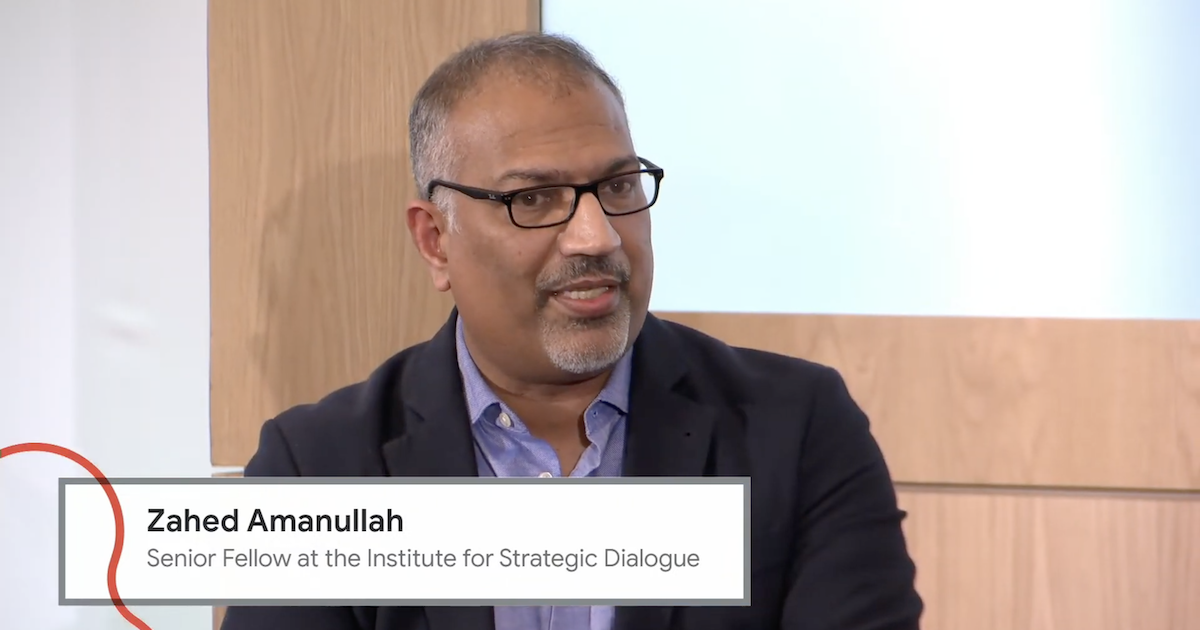 ISD Senior Fellow Zahed Amanullah took part in the Fighting Misinformation Online summit took place on Tuesday 29 November 2022 in Brussels, broadcast live to an online audience. The event was hosted by Google's Annette Kroeber-Riel, (VP, Government Affairs & Public Policy, Europe) alongside our partners the European University Institute, Calouste Gulbenkian Foundation and YouTube. This event brought together European policy makers, NGOs, media organisations, academics and tech companies to collaborate and share knowledge around tackling misinformation. Zahed was joined by Krisztina Stump, Head of Unit, European Commission; Oreste Pollicino, Full Professor of Constitutional Law, University of Bocconi; and Clement Wolf, Head of Information Quality Policy, Google Government Affairs & Public Policy.
The day-long event featured leading policy makers and thinkers from across the misinformation landscape including Věra Jourová, Vice President for Values and Transparency, European Commission; Jon Ronson, non-fiction author and documentary maker; MEP Eva Maydell; and Professor Alexander Stubb, former Prime Minister of Finland and Director at the European University Institute. It was chaired by Dr. Sian Williams.
You can watch the whole event on demand by clicking here.