27 Oct 2020Online
NewsGuard/Trend Micro webinar: Can we save the Internet?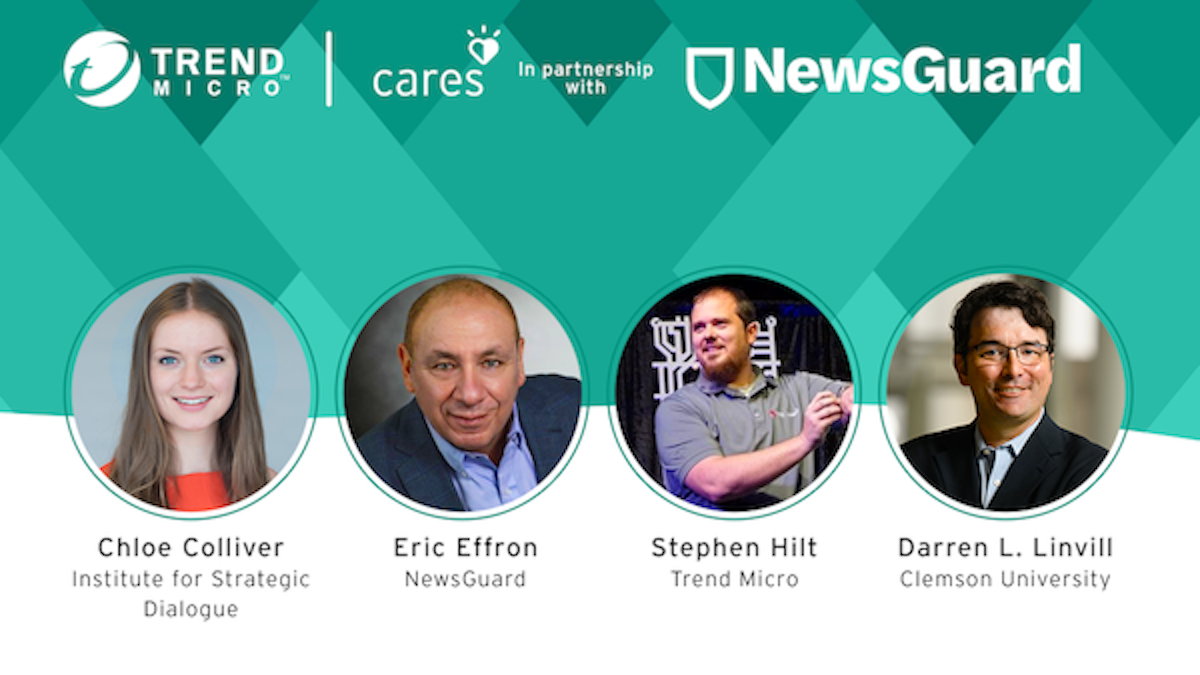 Can we save the Internet?, an online event sponsored by NewsGuard and Trend Micro, featured Chloe Colliver discussing the rise of online pollution, from cybercrime to online extremism, misinformation to online trolls. She was joined by experts in cybercrime, misinformation, online hate, and online inauthentic behavior (or "bots") including Eric Effron (Editorial Director, NewsGuard), Stephen Hilt (Senior Threat Researcher, Trend Micro), and Darren L. Linvill (Associate Professor, Department of Communication, Clemson University). The event was moderated by Lynette Owens, Founder & Global Director, Internet Safety for Kids and Families Program, Trend Micro.
Watch the webinar here.