15 Feb 2019 - 17 Feb 2019Munich, Germany
Munich Security Conference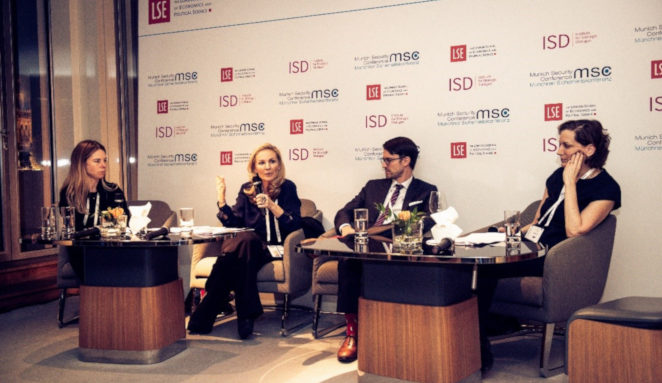 ISD was a key contributor to the discussion around disinformation, misinformation and digital policy at the Munich Security Conference 15-16 February, 2019.
Sasha hosted an evening panel discussion entitled, 'Divide and Conquer: The Nexus of Extremism and Information Warfare', alongside Anne Applebaum, co-founder of LSE Arena, Washington Post columnist and author of Red Famine, Gulag and Iron Curtain.
They were joined by Nathaniel Gleicher, Head of Cybersecurity Policy at Facebook. The session was moderated by Katrin Bennhold, Berlin bureau chief for The New York Times.
High-level actors from government, tech and the media attended the event, which was well received on social media.