30 Sep 2022Online
ISD's Jennie King joins 'Wind Energy Hamburg' to discuss climate mis- and disinformation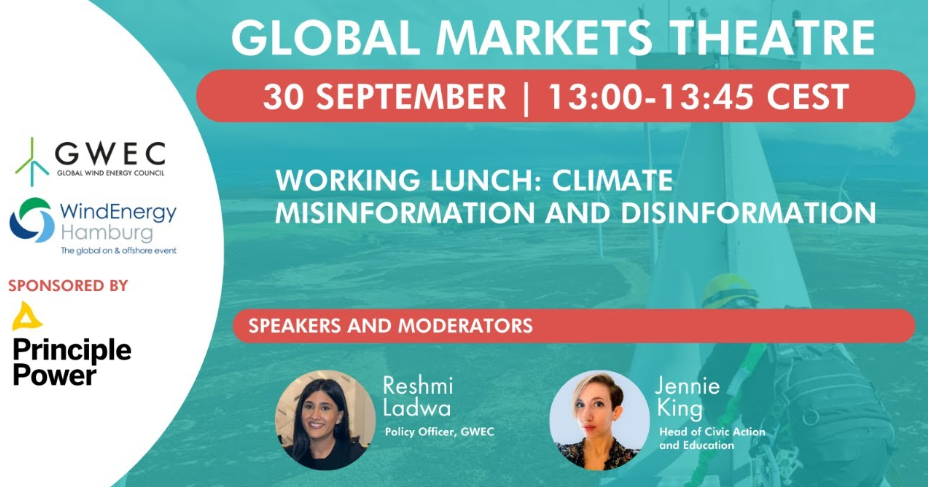 ISD Head of Civic Action and Education, Jennie King, joined Reshmi Ladwa, Policy Officer of the Global Wind Energy Council, as a speaker for the Wind Energy Hamburg 2022 Conference, one the world's most renowned events in the wind industry, bringing together key players from the renewable energy sector.
During the event, Jennie discussed the roles of private companies, including, the renewable energy sector, in proactively countering climate mis- and disinformation.
She emphasized the need for proactive efforts in building public support and understanding climate change, in order to allow societies to transition to renewable energy. To achieve this she stated actors must go beyond traditional marketing and take advantage of online spaces in creative ways.
You can watch Jennie's presentation on the Global Wind Energy Council's YouTube channel. For more information regarding our research in the climate sector, read our COP27 bulletins and/or subscribe to this year's COP27 Disinformation Bulletin here.