10 Jun 2020online
Conspiracies Amid the COVID-19 Crisis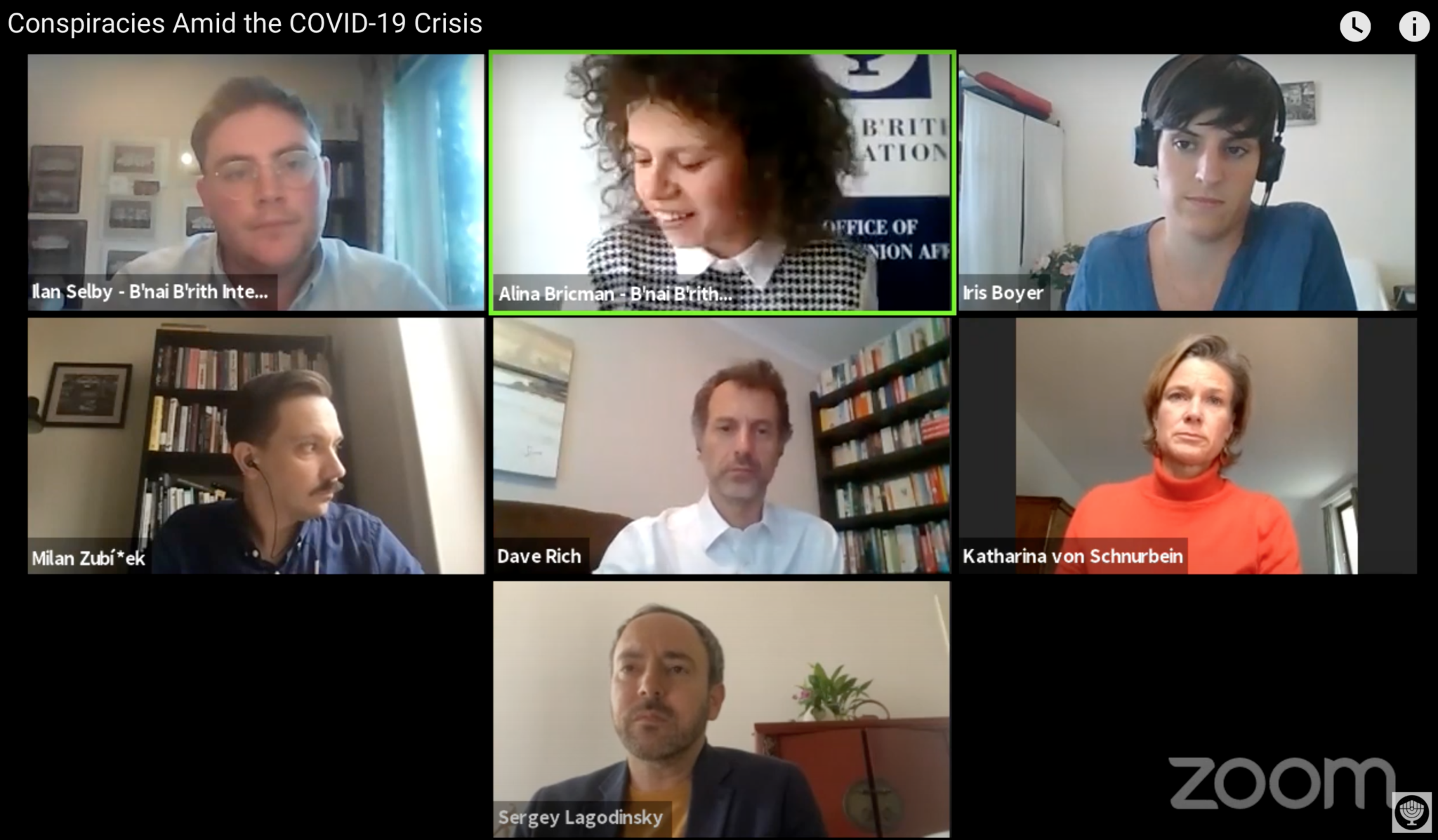 This Webinar took place 10th June 2020. You can watch the recording via this link.
About this Webinar
Iris Boyer is Deputy Head for Technology, Communications and Education at ISD, overseeing a number of programmes supporting and amplifying civil society's efforts against extremism through scaled partnerships with tech companies and grassroots organisations. Iris also coordinates multi-sectorial networks spanning government, academia, the media and the NGO sector, and regularly advises them with ISD's insights on the latest trends in extremism and the most effective and innovative approaches to tackle its mainstreaming. She is also working on ISD's regional expansion and particularly leading on thought leadership and development in France.
Iris Boyer joined a virtual discussion among policymakers and civil society about the current climate of disinformation, the pervasive spread of conspiracy theories amid the COVID-19 crisis and the responses emerging so far. Organised by B'nai B'rith, which is one of the oldest Jewish community advocacy groups.
Panel members:
Iris Boyer, Deputy Head, Technology, Communications and Education
Sergey Lagodinsky, MEP
Dave Rich, Director of Policy, Community Security Trust UK
Katharina von Schnurbein, EU Commission, Coordinator on combating Antisemitism
Milan Zubíček, public policy and government relations manager at Google
Moderated by:
Alina Bricman, Director of EU affairs, B'nai B'rith
Ian Selby, EU affairs officer, B'nai B'rith