15 Oct 2020Online
Are Hate Groups Still Active During the Pandemic?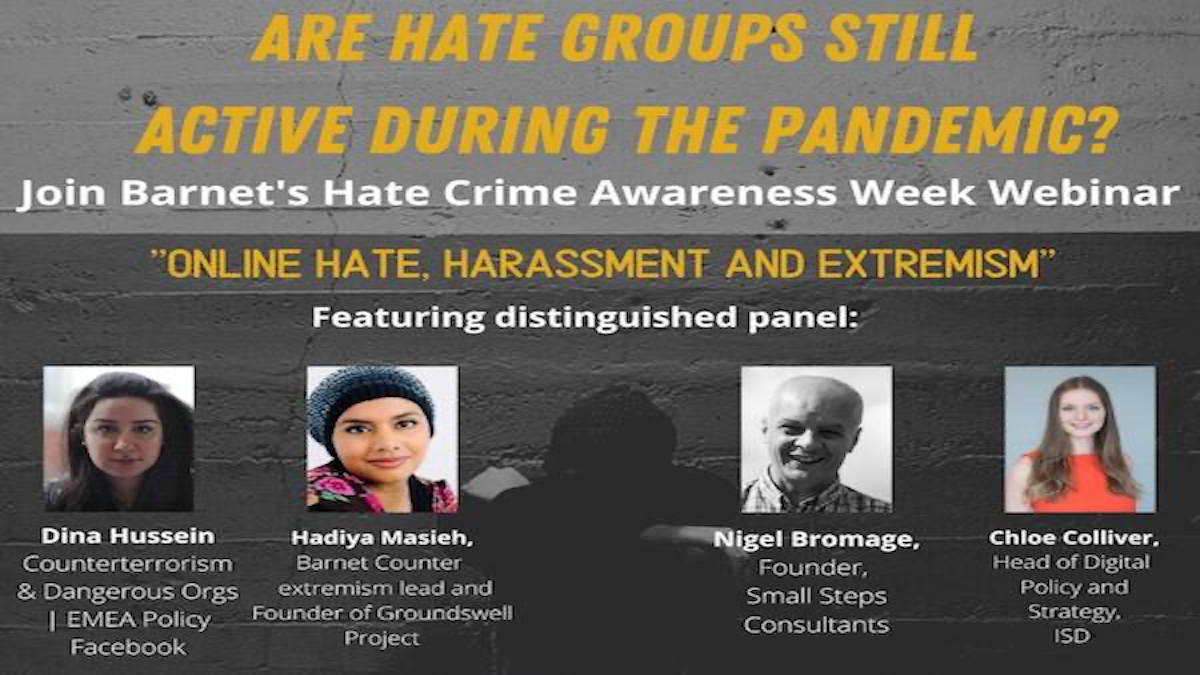 Chloe Colliver joined a panel of experts for a groundbreaking webinar exploring current challenges with hate groups during the pandemic on Thursday, October 15th. Issues explored included online hate, harassment, and extremist recruitment and mobilisation. The webinar, organised by the Groundswell Project, also featured Dina Hussein (Facebook), Nigel Bromage (Small Steps), and Groundswell Project founder Hadiya Masieh. 
Watch the webinar here.