17 Nov 2020online
Aspen Initiative UK: The Future of Disinformation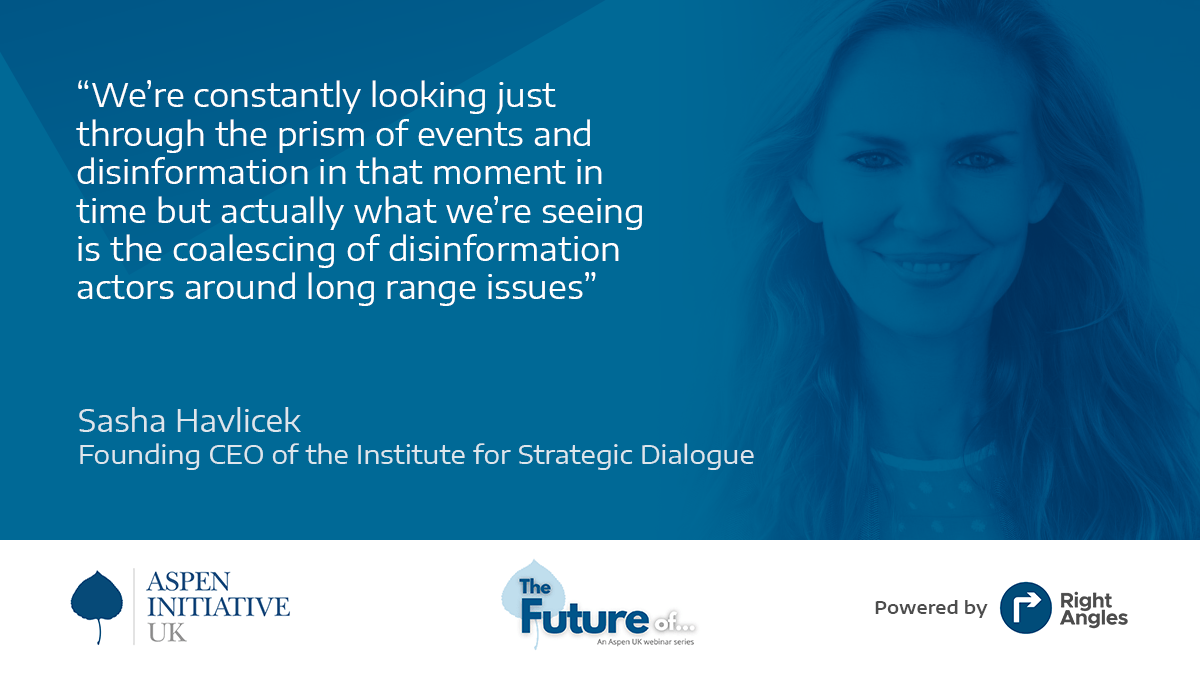 This webinar took place on Tuesday, November 17th, 2020.
The podcast from this event can be downloaded here.
Fact or fiction – does disinformation endanger democracy? A timely webinar hosted by the Aspen Initiative UK on one of the most important and relevant topics of our time: Disinformation. In the context of the US presidential elections and Covid-19, disinformation has played a decisive role in polarising and manipulating both online and offline behaviour. What is the trajectory of disinformation in today's battleground for words and ideas, what can we do about it and what does it mean for society and democracy in 2021?
Hear ISD's founding CEO, Sasha Havlicek in an exciting panel discussion with Arisha Michelle Hatch, Vice President and Chief of Campaigns at Color of Change; Peter Pomerantsev, Senior Fellow at the SNF Agora Institute at Johns Hopkins University and Co-Director of the Arena Initiative; and Ethan Zuckerman, Director of the Institute for Digital Public Infrastructure and former Director of the Center for Civic Media at the MIT Media Lab. The conversation will be moderated by Ed Williams, President and CEO of Edelman EMEA.