Spin Cycle: Information Laundering on Facebook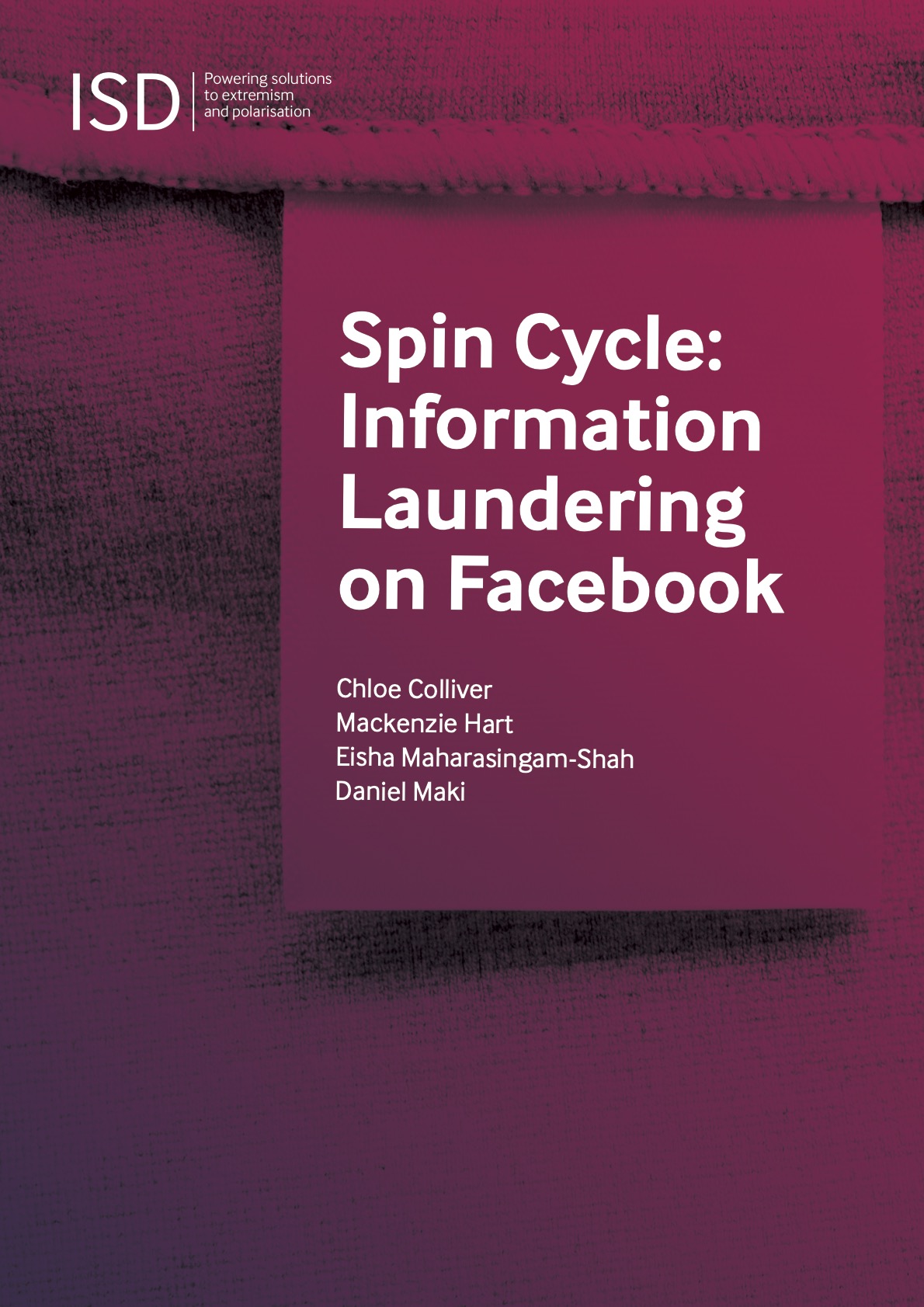 Published: 14th December 2020
Authors: Chloe Colliver, Mackenzie Hart, Eisha Maharasingam-Shah, Daniel Maki
This report presents the methodology and findings of an investigation by ISD analysing a series of Facebook groups and pages exhibiting suspicious, potentially coordinated, and inauthentic activity. The findings suggest a form of information laundering may be taking place on Facebook, in which suspect content is posted by small, seemingly disparate groups and pages and then subsequently seeded into online communities composed of real Facebook users, with the likely aim of sowing discord and stoking partisan division along political and cultural fault lines.
The report illustrates how spam-like networks on Facebook can be used to distribute potentially harmful content across the platform at scale and speaks to one of the enduring challenges faced by technology companies, civil society organisations, researchers and policymakers: how to determine what constitutes illegitimate, deceptive behaviour on platforms such as Facebook. Ultimately, this report seeks to raise awareness of the need for new models, methodologies, techniques and tactics for identifying and combating deceptive activities on Facebook and other social media platforms.
Chloe Colliver leads the Digital Analysis Unit at ISD and has been the author of a number of research projects dealing with disinformation on social media.
Mackenzie Hart is an Associate working across various projects across ISD's Digital Research Unit. Mackenzie focuses on hate, disinformation and the far-right, and has also been involved with ISD's election analysis work, mapping and analysing online information operations, as well as the activities of extremist groups.
Eisha Maharasingam-Shah is an Associate working in ISD's Digital Analysis Unit. She is currently involved in ISD's election analysis work.
Daniel Maki is a Senior Manager in ISD's Digital Analysis Unit, specialising in OSINT/SOCMINT collection and analysis.
Download Report