Hoodwinked: Coordinated Inauthentic Behaviour on Facebook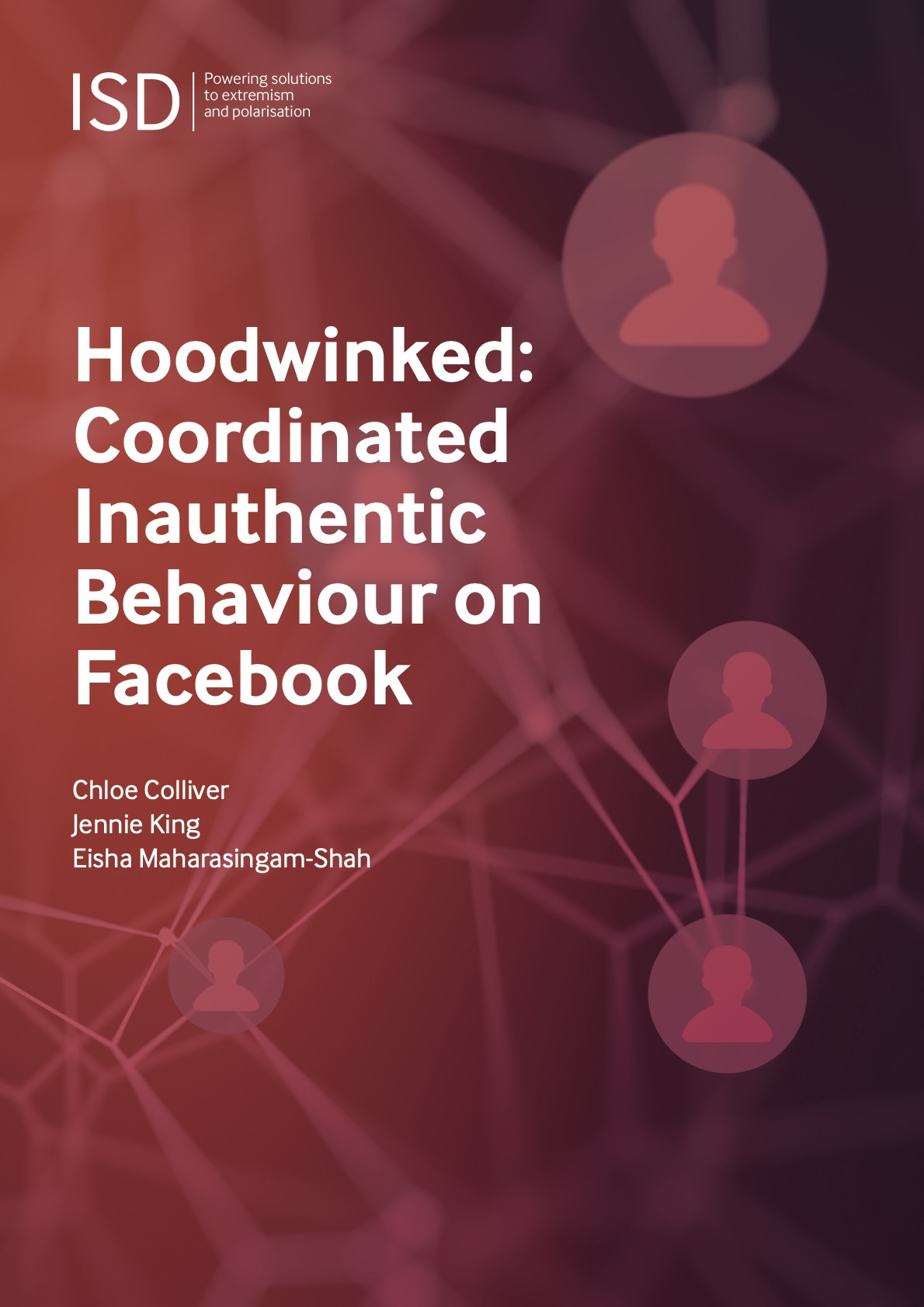 Published: 28th October 2020
Authors: Chloe Colliver, Eisha Maharasingam-Shah, Jennie King
This briefing provides an overview of 'coordinated inauthentic behaviour' (CIB) on Facebook. It reviews the information made public on CIB through Facebook's own reporting between July 2018 and July 2020, assessing the scale of CIB across Facebook and Instagram, the profit Facebook has made from it and the intricacies of the networks themselves.
The frequency of CIB means the topic struggles to earn column inches or penetrate public debate; larger cases may be covered, but are quickly eclipsed by other, more sensational crises online. The aim of this briefing is twofold: to highlight the residual threat of large-scale platform manipulation on Facebook in the final months before the US presidential elections, and to demonstrate the need for greater data access so that researchers can support detection and learn retrospectively from these incidents of platform manipulation.
About the authors:
Chloe Colliver leads the Digital Analysis Unit at ISD and has been the author of a number of research projects dealing with disinformation on social media.
Eisha Maharasingam-Shah is an Associate working in ISD's digital research and policy team. She is primarily involved in ISD's election analysis work, working on projects related to disinformation and extremist campaigns targeting elections.
Jennie King is a Senior Policy Manager, supporting programme design, policy outreach and strategy across the organisation.