A Year of Hate: Understanding Threats and Harassment Targeting Drag Shows and the LGBTQ+ Community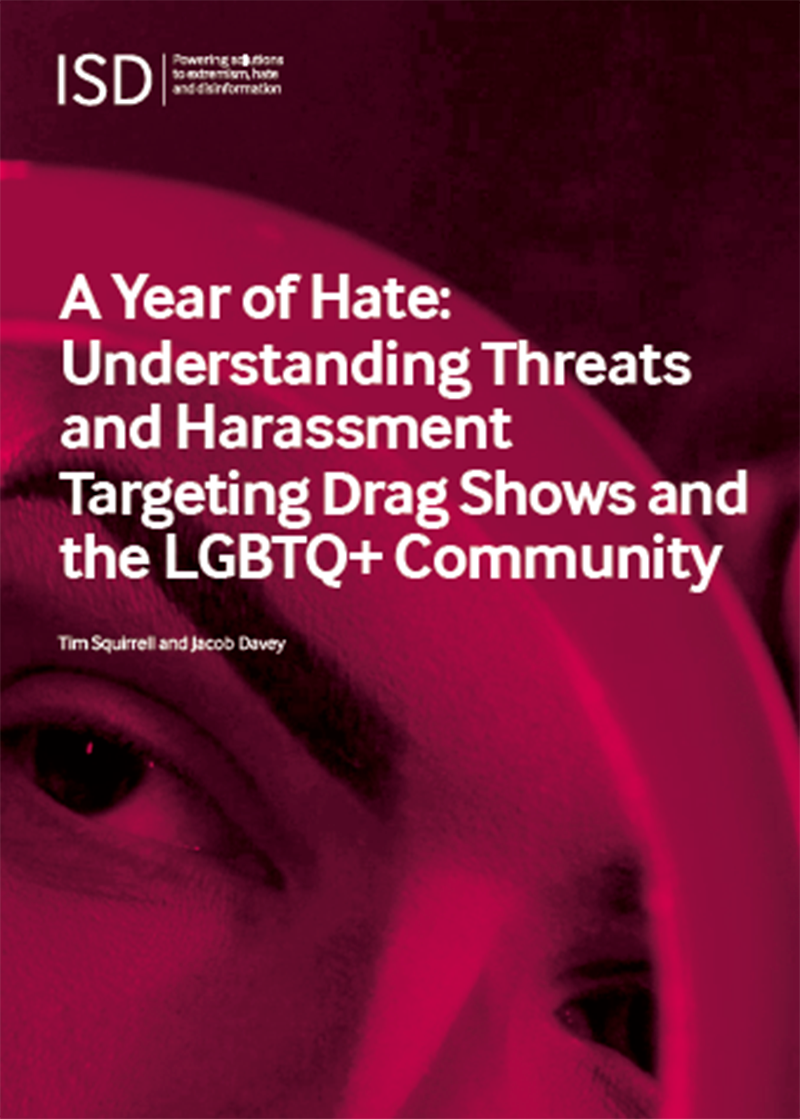 Authors: Tim Squirrell and Jacob Davey 
Published: 22 June 2023
This is the Executive Summary of a series looking at anti-LGBTQ+ mobilisation in the US, UK, France and Australia.
Internationally, rising hate and extremism pose an existential threat to human rights and democratic freedoms. LGBTQ+ communities are often the first group to come under attack, and understanding the contours of these assaults matters both for the protection of these communities and to be better able to safeguard human rights and democracy more broadly. In new research by ISD, including four country profiles, we examine the trends in anti-LGBTQ+ hate and extremism with a particular focus on harassment targeting all-ages drag shows.
In this report, ISD analyses the narratives, themes, actors and tactics involved in anti-drag activism in the US, UK, Australia and France. It examines the footprint of 274 anti-drag mobilisations: 11 in Australia, 3 in France, 57 in the UK and 203 in the USA. Anti-drag activity was also found in Ireland, Finland, Sweden and Switzerland as well as other European countries during the reporting period, usually in isolated cases. Due to finite resources these instances were not analysed in depth, but would merit further research.
This research draws on ethnographic monitoring of over 150 Telegram channels, Twitter profiles and Facebook groups, as well as external resources such as news reports, Armed Conflict Location & Event Data (ACLED) and Crowd Counting and previous reports on anti-drag by GLAAD and the Southern Poverty Law.
DOWNLOAD THE REPORT