Counter-Conversations: A model for direct engagement with individuals showing signs of radicalisation online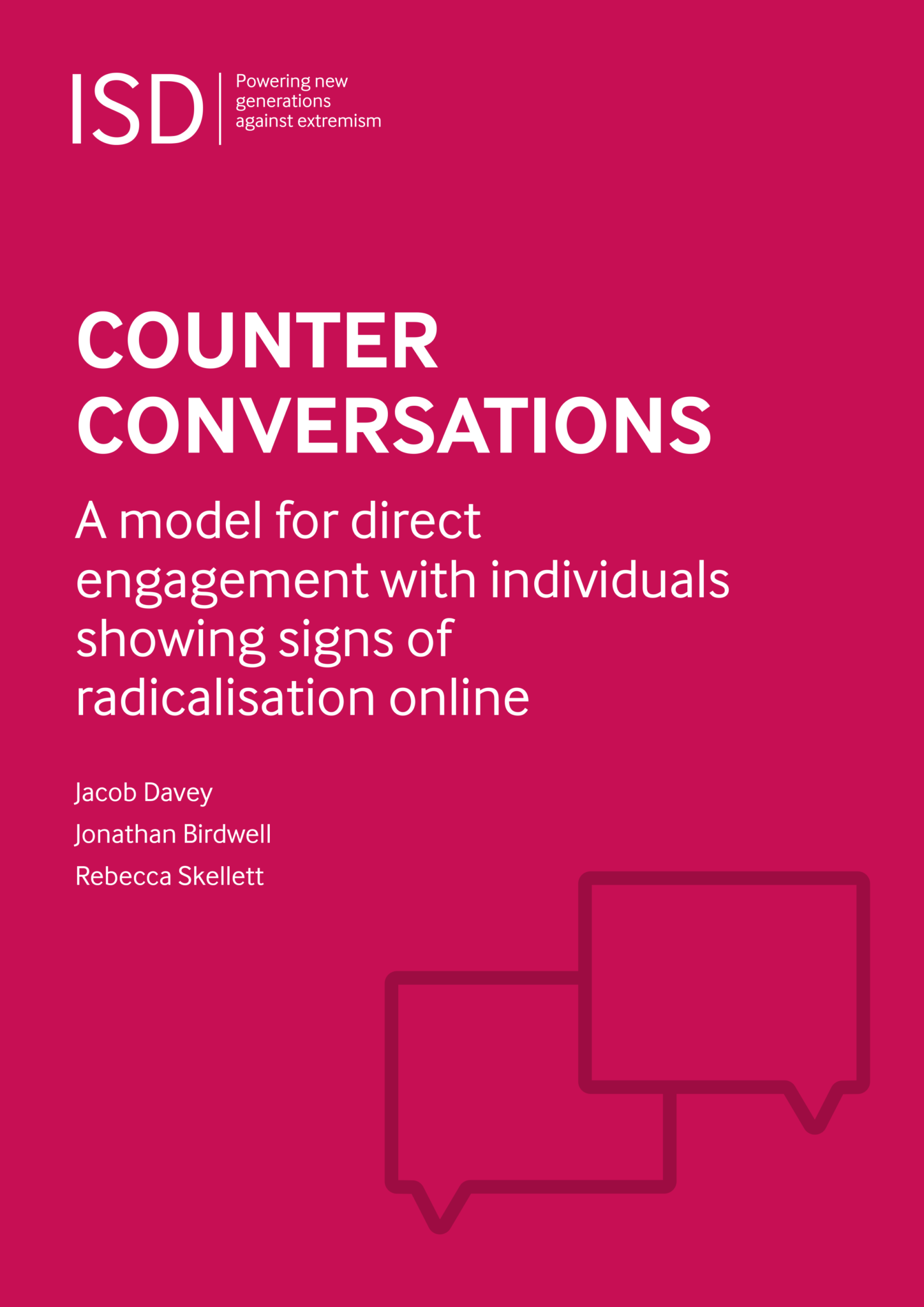 JACOB DAVEY, JONATHAN BIRDWELL, REBECCA SKELLETT, FEBRUARY 2018
ISD's Counter Conversations programme is an experimental approach designed to fill a gap in our response to online extremism by testing if the methods deployed in offline interventions can be brought into the social media domain.
Direct engagement with radicalising individuals by mentors and 'intervention providers' is now a well established component of offline counter-terrorism efforts in a number of countries. These programmes are delivered by both government and civil society, and often include former extremists and social workers as intervention providers.
Until now, online prevention efforts have largely focused either on the removal of terrorist content or on the production and dissemination of counter-narrative and counter-speech campaigns to compete with extremist propaganda. However, there have been no systematised attempts to supplement counter-speech efforts with direct online messaging and engagement at scale.
The results demonstrate the positive potential of direct online engagements and point to the need for further exploration into how this model can be deployed in a responsible, effective and scaled fashion, as part of a suite of online risk reduction methodologies.
Download Report