Analysis of Social Media Platforms' Response 100 Days After US Supreme Court Decision Overturning Roe v. Wade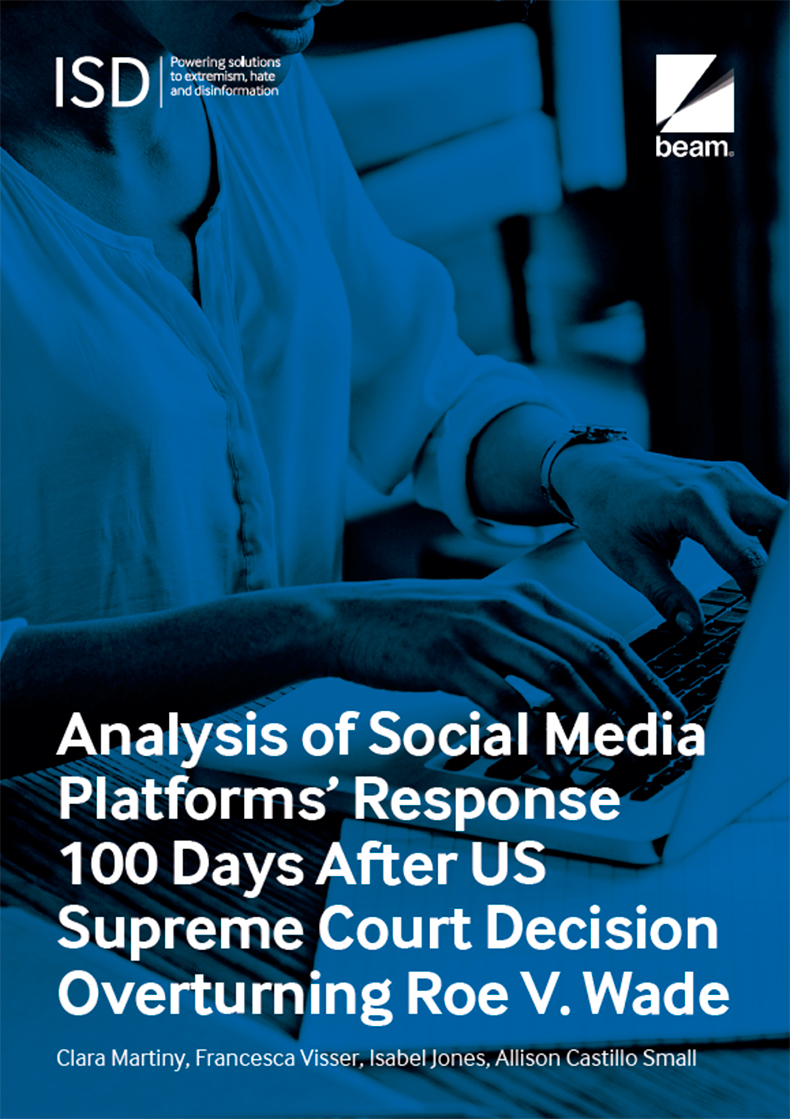 Authors: Clara Martiny, Francesca Visser, Isabel Jones, Allison Castillo Small
Published: 20 October 2022
October 2, 2022, marked 100 days since the US Supreme Court's ruling on Dobbs v. Jackson Women's Health Organization, the decision that overturned the landmark cases Roe v. Wade (1973) and Planned Parenthood v. Casey (1992), and upended guaranteed access to abortion.
In this report, ISD assesses four major social media platforms (Instagram, Facebook, YouTube, and TikTok) on two critical levels regarding abortion misinformation: one, whether their policies are fit for purpose, contain any loopholes, or need to be more specific about abortion-related misinformation; and two, whether the enforcement of any existing abortion-related misinformation policies was consistent and effective, with a focus on the time period of June 24, 2022, to October 2, 2022. ISD also provides policy recommendations for platforms navigating the post-Roe information sphere, and highlights the importance of coordinated fact-checking and information sharing efforts.
The findings of this report show that online platforms have largely failed to create an environment that makes it safe for Americans to access accurate information needed to make critical health care decisions.
DOWNLOAD THE REPORT HERE