Women, Girls and Islamist Extremism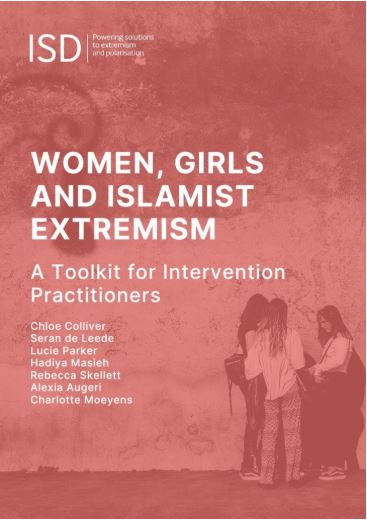 The return of women and girls from former ISIS held territories presents new and difficult
challenges for governments, communities and frontline practitioners. The importance of disengagement and deradicalisation work with this cohort of women cannot be underestimated. This toolkit provides evidence-based guidance for policymakers and practitioners, drawn from the expertise of intervention providers and practitioners in the UK and The Netherlands who have worked with over 250 females who were affiliated with Islamist extremism. The toolkit is designed to highlight effective practices and processes for intervention provision with women and girls, as well as to lay out existing policy
frameworks and practical tools available for those involved in these cases. The toolkit's insights and recommendations are primarily designed to support individuals directly involved in the provision of tertiary interventions with women and girls, but also to provide guidance for practitioners and broader community stakeholders involved in safeguarding at-risk women and girls in The Netherlands and the UK.