Public Figures, Public Rage: Candidate abuse on social media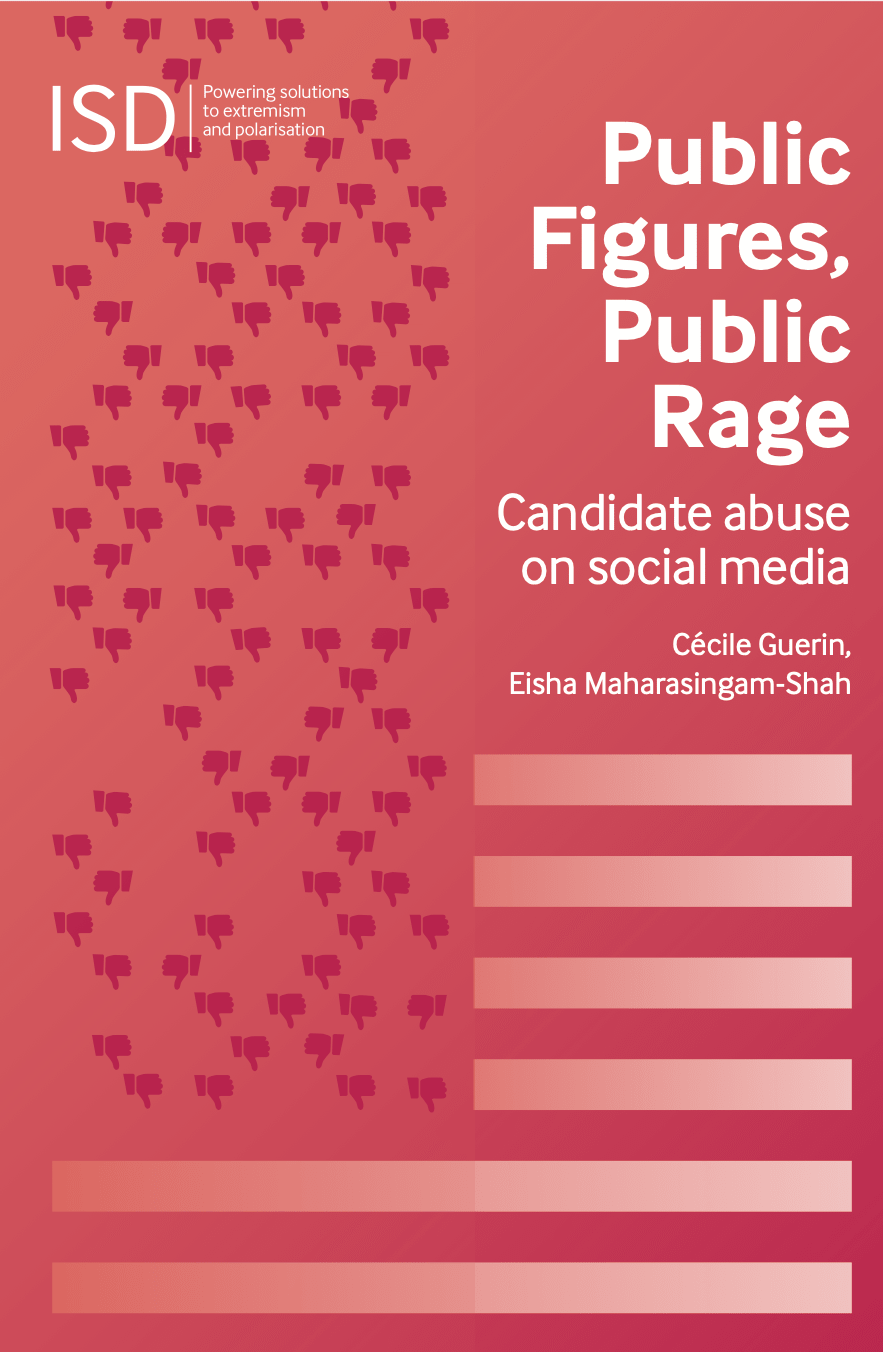 Published: 5th October 2020
Authors: Cécile Guerin and Eisha Maharasingam-Shah
This report presents the findings of a research project measuring the scale of online abuse targeting a variety of Congressional candidates in the 2020 US election. It found that women and candidates from an ethnic minority background are more likely than men and those who do not have an ethnic minority background to receive abusive content on mainstream social media platforms (Facebook and Twitter). It provides some recommendations and next steps which should be taken by technology companies and policymakers to protect candidates who are more likely to be targeted online and receive abusive content.
Cécile Guerin is a Research Coordinator at ISD, working on digital analysis projects related to disinformation, hate speech and extremist content online. She holds an MSc in International History from the London School of Economics and an MA in English from the École Normale Supérieure in France.
Eisha Maharasingam-Shah is an Associate working in ISD's digital research and policy team. She is primarily involved in ISD's election analysis work, working on projects related to disinformation and extremist campaigns targeting elections.