Online Extremism in North Macedonia: Politics, Ethnicities and Religion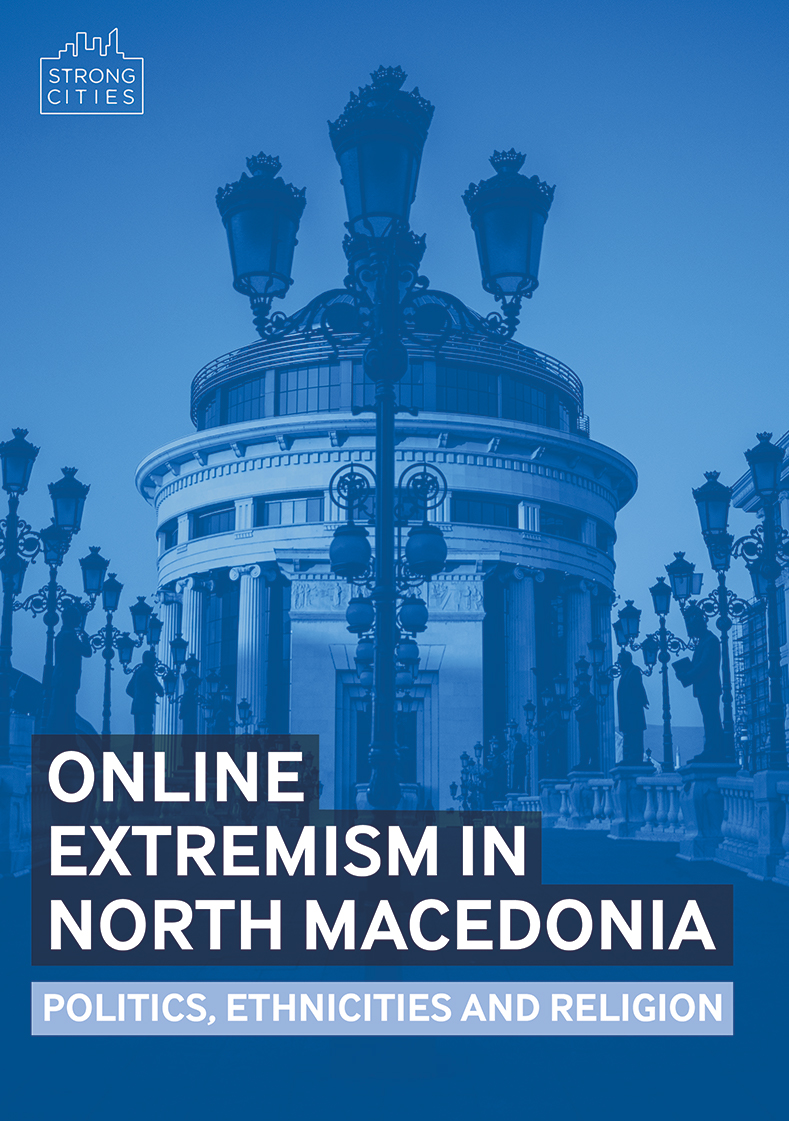 Authors: Simeon Dukić 
Published: 14 January 2022
The development and proliferation of mobile technology has created new access points for extremist groups to amplify their narratives and gain support for their political agendas. North Macedonia is no exception to this trend. Social media platforms have not only made it easier for people to connect to others, they have also made it easier for hateful voices to spread extremist ideologies. Online hate speech has been a major issue in North Macedonia reflecting cross-cutting cleavages experienced by the various communities. Political polarisation based on party affiliation and identity have metastasised with recent developments following the Prespa Agreement and the Colourful Revolution. Moreover, nationalism and ethnic-based hatred continue to foster distrust between the various ethnic groups that make up the societal fabric of the state. Finally, religiously motivated extremist groups have mastered the use of the online space to disseminate their own ideologies and recruit sympathisers to their cause.
The government of North Macedonia and civil society organisations have been addressing online hate and extremism through a range of social cohesion, and preventing and countering violent extremism (P/CVE) initiatives for more than 20 years. Although the National Committee for Countering Violent Extremism and Counter-Terrorism was established in 2017 to lead P/CVE policy and programming, the issue of online hate speech has been addressed by various government institutions, non-governmental organisations and international organisations in the country for years. As a part of this effort, the NCCVECT took within its mandate to strengthen stakeholder capacities to counter the threat of online radicalisation. Although there have been various online counter-narrative initiatives to stop terrorist recruitment in North Macedonia, there has been no in-depth mapping of hateful and extremist content and communities to date.
To address this gap, the Strong Cities Network (SCN) conducted an online mapping exercise to investigate the main extremist narratives deployed in North Macedonia. Using a mixed method of automated collection and expert manual qualitative online research, SCN identified the main narratives across political, ethnic and religiously inspired extremist and hate groups. On the basis of these findings, SCN provided a comprehensive set of recommendations for national government, local authorities, civil society and the private tech sector to help inform a more comprehensive response to these online harms. The findings from this study will also inform multi-agency work the network is carrying out with the community.
Simeon Dukic works as a Senior Manager on the Strong Cities Network. He leads programming work in the Balkans, with a specific focus on piloting the "Local Prevention Network" model strengthening national-local coordination and supporting municipal led youth empowerment. His portfolio also includes expanding the Strong Cities Network membership to Central Asia.