Layers of Lies: A First Look at Irish Far-Right Activity on Telegram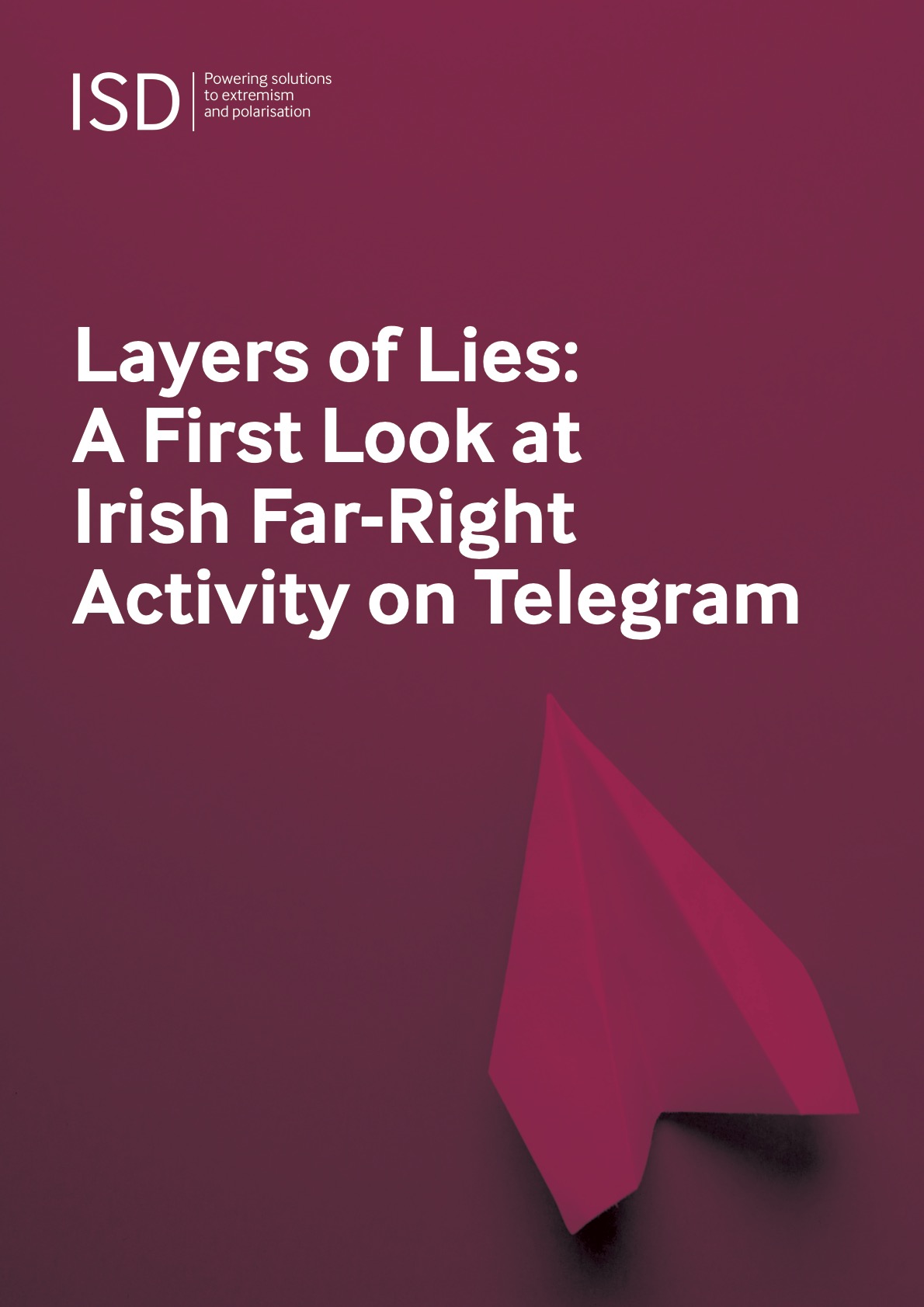 Published: 12 April, 2021
Authors: Aoife Gallagher and Ciarán O'Connor
This report aims to provide a first look into Irish far-right activity on the messaging app, Telegram, where the movement is operating both as identifiable groups and influencers, and anonymously-run channels and groups.
The report looks at the activity across 34 such Telegram channels through the lens of a series of case studies where content posted on these channels resulted in real life consequences. Using both quantitative and qualitative methods, the report examines the tactics, language and trends within these channels, providing much-needed detail on the activity of the Irish far-right online.
This report was produced in conjunction with TheJournal.ie and its investigative platform Noteworthy.ie as part of their Eyes Right series, examining the growth of far-right ideology on Irish online networks, and its influence on wider public opinion.
Aoife Gallagher is an Analyst on ISD's Digital Analysis Unit, focusing on the intersection between far-
right extremism, disinformation and conspiracy theories and using a mixture of data analysis, open source intelligence and investigative techniques to understand the online ecosystem where these ideas flourish and spread. Previously, Aoife was a journalist with the online news agency, Storyful and has completed an MA in Journalism from TU Dublin.
Ciarán O'Connor is an Analyst on ISD's Digital Analysis Unit with expertise on the far-right and disinformation environment online and open-source research methodologies. Before joining ISD, Ciaran worked with Storyful news agency. He has an MSc in Political Communication Science from the University of Amsterdam and is currently learning Dutch.