Building Digital Citizenship in France: Lessons from the Sens Critique project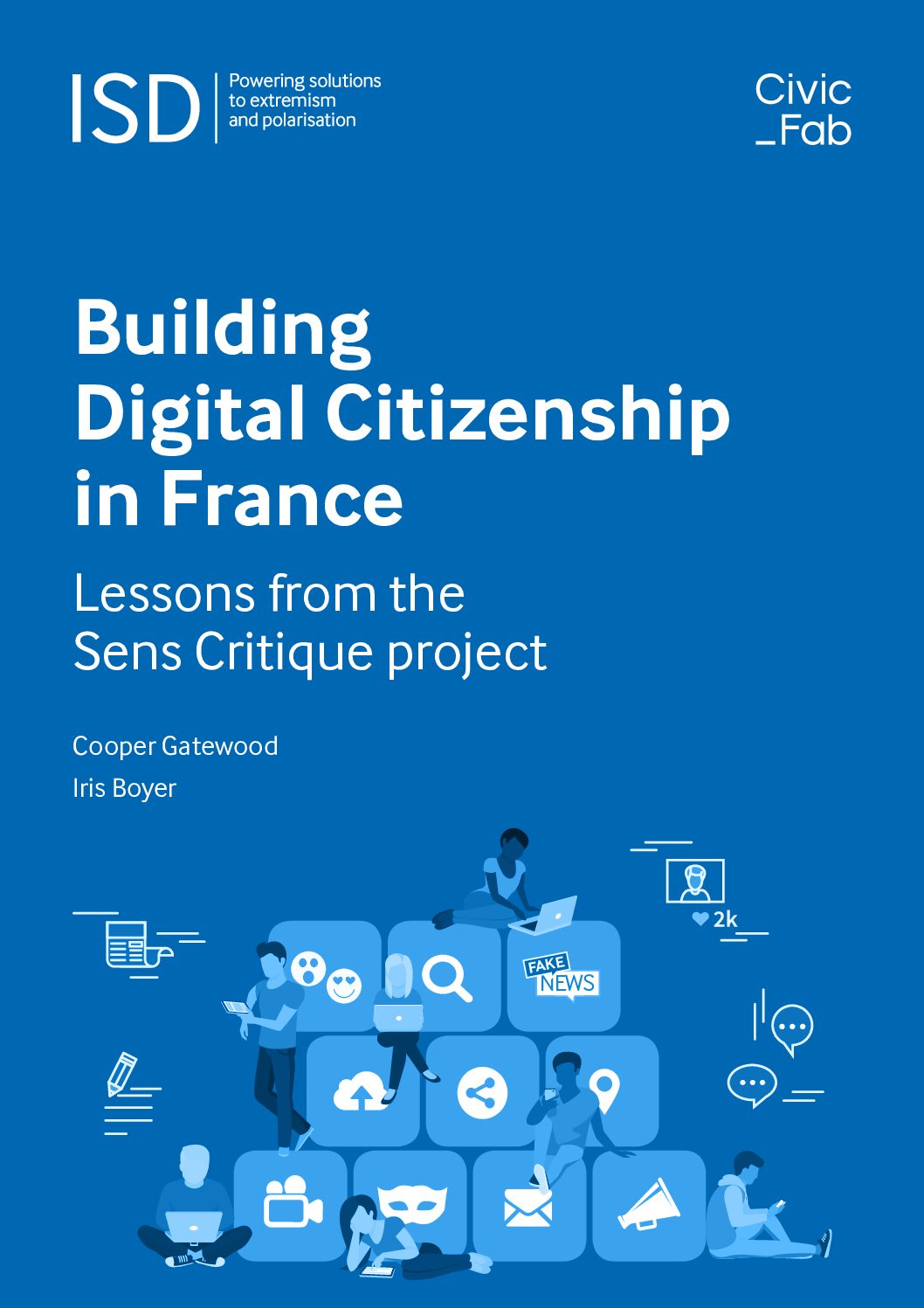 Authors: Cooper Gatewood, Iris Boyer
Published: 27 March 2019
The advent of new communication technologies and their ubiquity has many benefits for information sharing at a global level. However, these new technologies have also created new challenges which our societies are now faced with: the spread of disinformation, manipulation and online hate.
It is essential that young people are trained to use new communication tools in a conscientious and safe way. There is growing recognition of the influence of online disinformation and conspiracy theories and the threats that these phenomena may pose to social cohesion. These dynamics have led the French government to address these issues within various relevant ministries. At the same time, many initiatives are emerging from civil society. It is in this context that the Sens Critique pilot programme arose, initiated by the think tank Civic Fab via the initiative What the Fake, and supported by a group of associations involved in various fields of expertise such as education, disinformation and counter-extremism. The programme aims to raise awareness among pupils on the dangers of fake news and hate speech. The programme includes awareness-raising exercises concerning disinformation and emotional manipulation, while at the same time building skills that may be useful for those who wish to pursue jobs in film industry professions.
The programme was piloted with 22 pupils from three schools in the Paris region. In order to evaluate the programme's impact, pupils completed pre- and post-survey questionnaires measuring outcomes on a range of measures, including confidence in identifying trustworthy sources of information, fake news and emotional manipulation, and in creating online content of their own. Interviews were also conducted with five pupils and their parents about their feelings surrounding the programme.
The report is available in French and can be downloaded here.
DOWNLOAD REPORT