Be Internet Legends and Be Internet Citizens: Impact Report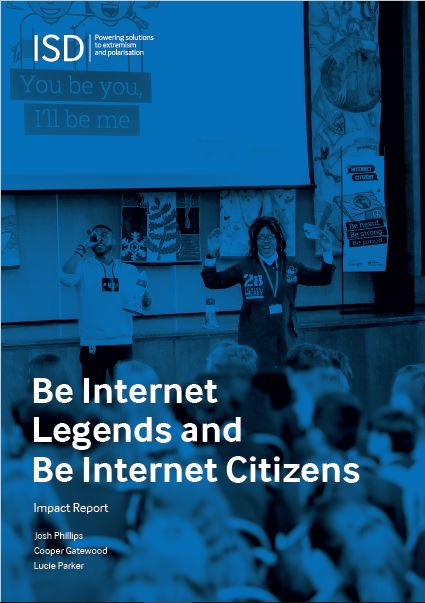 The internet provides an incredible number of benefits and opportunities, from unfettered global connectivity to unparalleled convenience in our daily lives. A world of information and entertainment now lies at our fingertips. Digital technology has transformed the way that people explore, learn and create in new and exciting ways. It is no surprise then that these technologies are central to our lives: 90% of UK households now have internet access,1 and 89% of adults living in the UK use the internet at least weekly.
But with any new technology, in addition to the benefits it provides, there is the potential for improper or malign use. In addition to bringing people together, informing them and making government data more accessible, the digital world can also be used by bad actors to polarise society, harass and manipulate individuals. As a society, we need to confront these online harms, which can include everything from divisive hate speech posts and intimidating acts of cyberbullying, to misinformation and disinformation.
This summary report presents the findings of an impact and process evaluation of these programmes, designed to ensure that they reached their target audiences, to identify whether the programmes helped drive positive behaviour change in the children and young people that went through the training, and to provide insights into what improvements should be made for future delivery.