What is the Shared Endeavour Fund?
The Shared Endeavour Fund is a £800,000 investment by City Hall and Google.org to empower communities to tackle violent extremism and a rise in hate crime offences in London. ISD joined MOPAC and Groundwork in the panel that awarded grants of up to £50,000 to more than 30 grassroots organisations to build resilience within their communities.
Building on our work with the Mayor's Office for Policing and Crime (MOPAC), and a long-standing relationship with Google.org aimed at empowering and resourcing civil society through initiatives such as the Google Innovation Fund and Google.org Impact Challenge, ISD is building an innovative model that unites civil society, businesses and local governments around the mounting challenge of hate, polarisation and extremism. ISD is working to replicate and adapt this successful model to other cities around the world through the Strong Cities Network.
Watch the video to find out more about why we need The Shared Endeavour Fund.
Grantees
You can also read more about the specific projects being funded here.
More than 30 organisations have been funded and their work will reach every London borough. Projects tackle a broad array of issue areas, from right wing extremism and anti-Semitism to sectarianism and misogyny, and include activities such as community activism, sports and arts through to education approaches.  For more information on each organisation, check out the links below.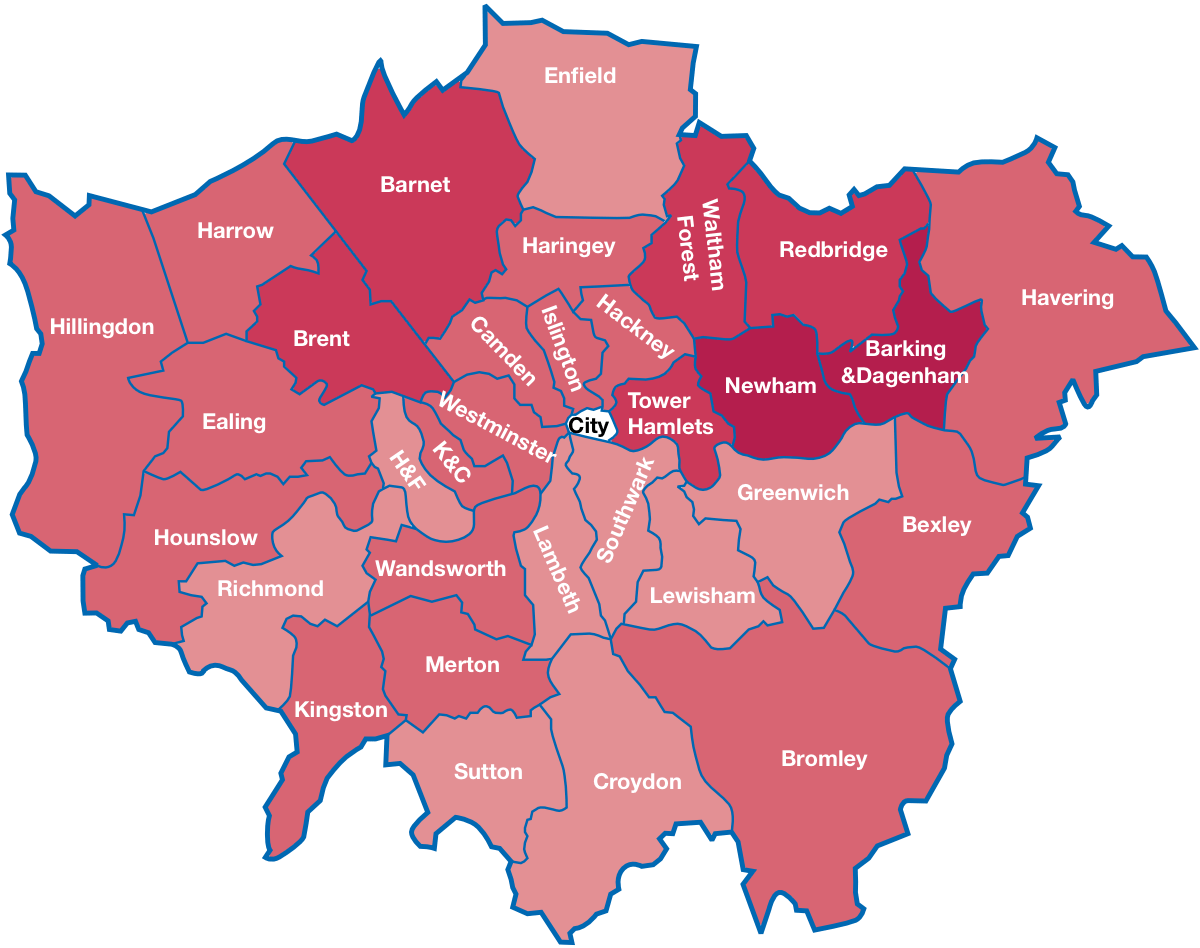 Map Colour Chart
No Projects
1 – 2 Projects
2 – 5 Projects
5 – 10 Projects
10 – 13 Projects
Tier 3

Projects between £25,001 and £50,000, covering at least four London boroughs

Tier 2

Projects between £10,001 and £25,000, covering at least two London boroughs

Tier 1

Projects up to £10,000, covering at least one London borough