ISD conducts research and delivers policy support to tackle the unique challenge of Islamist extremism

Islamist movements across the globe, including those within Muslim communities in the West, have taken a noble religion – Islam – and appropriated it to form the basis of an ideology that seeks to divide Muslims from other Muslims and non-Muslims.
Islamism has led thousands of young Muslims to either join extremist groups such as Al Qaeda and ISIS or to commit terrorist attacks on their behalf. Meanwhile, the far-right and others exploit Islamism to demonise Muslims living in the West, seeking to deny them human and civil rights.
ISD's subject matter experts understand Islamist extremism on a personal level, either having studied the ideology as former members of extremist groups or as members of Western Muslim communities in North America and Europe.
Through a deep understanding of the nuances behind Islamist extremism, and how it differs from the peaceful practice and heritage of Islam, ISD is able to effectively guide civic policy and outreach with civil society partners from Muslim communities. This includes online and offline projects seeded through ISD's Online Civil Courage Initiative (with Facebook); Innovation Fund projects (with Google.org); as well as global training workshops through ISD's YouthCAN network and the Young Cities programme.
ISD's research and online trend mapping underpins all programmes to ensure positive impact within affected communities,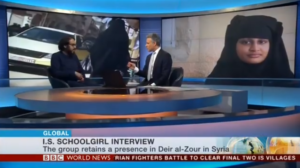 Latest Islamist Extremism research publications
ISD's Islamist Extremism research team