ISD has partnered with the Global Internet Forum to Counter Terrorism (GIFCT) to develop the Campaign Toolkit – a multilingual, interactive resource for activists and organisations promoting social good and working to counter polarisation in their communities.
A free resource
The Campaign Toolkit is first and foremost a free resource for individuals and organisations eager to learn more about online and offline campaigning for social good and community cohesion. The website therefore offers a wide selection of information to support this effort: among others, it features resources on campaign development, information on how to best leverage ad grants from the GIFCT platforms to increase visibility of campaigns and guidance on how to measure and evaluate impact.
A guide for activists
The primary functionality of the website is an interactive toolkit designed to guide users through a comprehensive but accessible campaign development and delivery process. This involves three distinct steps:
1. Plan – users are guided through the process of campaign strategy development, including identifying a theme (e.g. anti-Muslim or anti-Semitic hate speech) and the demographic they want to address;
2. Produce – users are guided through important decisions around types of content (e.g. video or photo content) and distribution methods, while being reminded to always think of the objectives they outlined in the previous phase; and
3. Promote – the final step supports users in the deployment and amplification of their campaigns.
A showcase of best practices
To inspire its users, the Campaign Toolkit also highlights historic and existing best practice examples of social good campaigns. Examples included in the toolkit span the globe and range from online to offline activities, from campaigns countering specific neo-Nazi ideology to those addressing broader hate speech, from video content to text-based campaigns, and more. Users will also have the option to submit their campaigns to be showcased.
To find out more about the Campaign toolkit visit the website.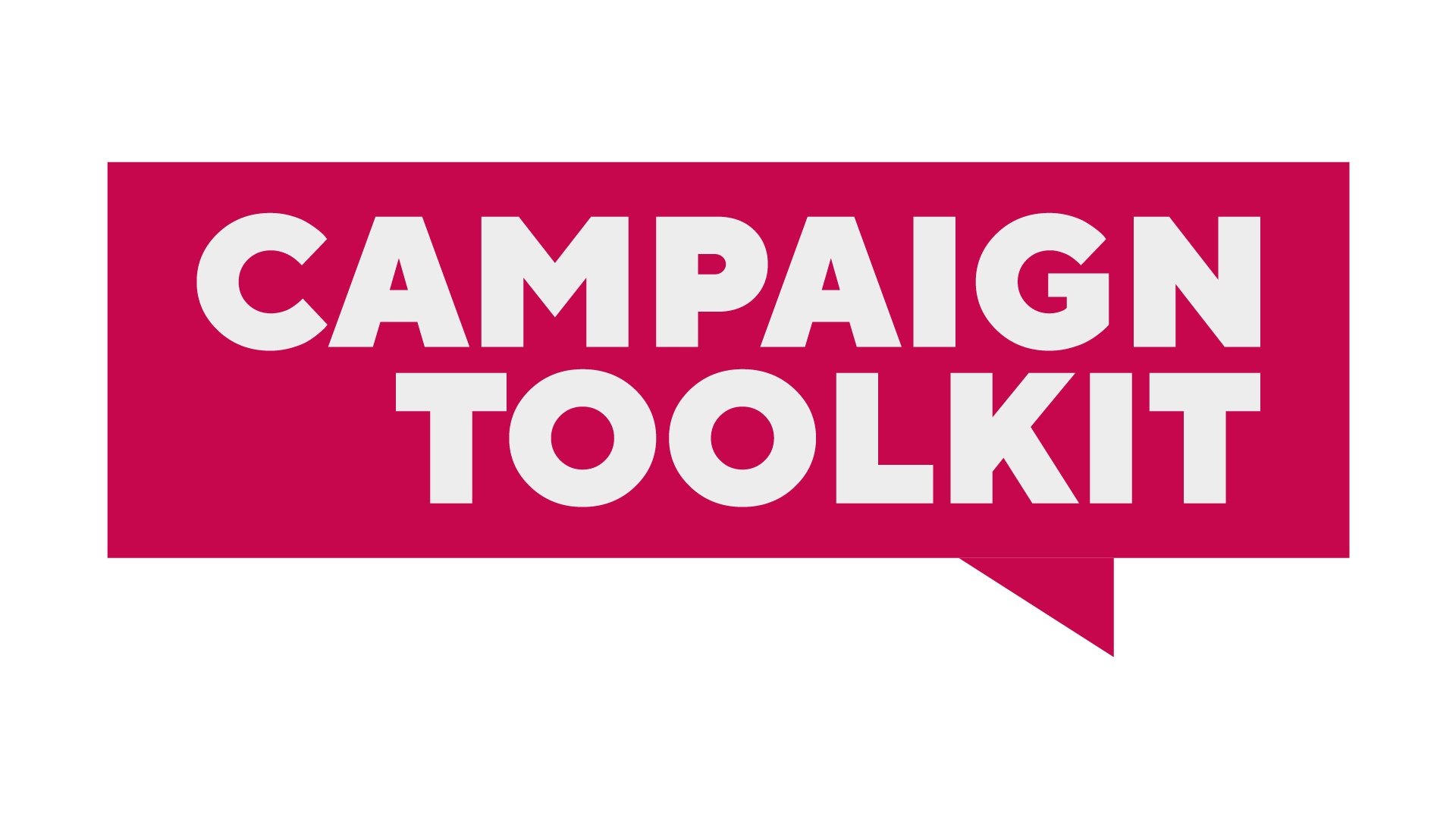 Resource links