Voices of Pakistani Youth: Lessons for Civil Society in the Development of Effective Counter-Narrative Campaigns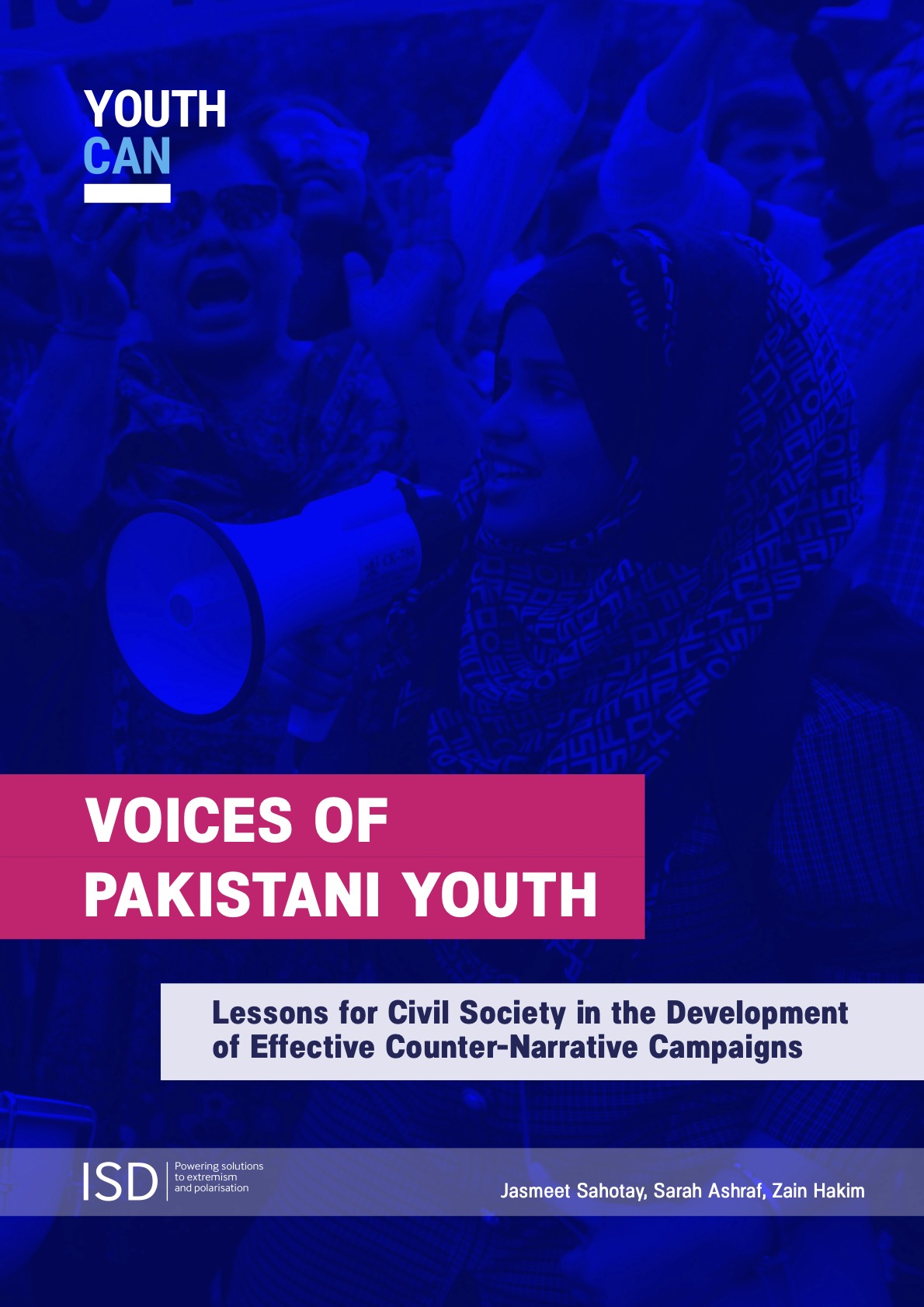 Published: 27th November 2020
Author: Jasmeet Sahotay
Researchers: Zain Al Hakim, Dr. Sarah Ashraf
A series of evidence-based lessons for international NGOs, practitioners and activists working in Pakistan, to improve their capacities in developing counter-narrative campaigns to counter extremism and hate speech.
As part of its efforts to implement more relevant and impactful programming in Pakistan, YouthCAN conducted 8 focus groups in early 2019, bringing together 70 young people from Islamabad. The focus groups explored how youth in the country understand extremism and hate speech: how they define these issues, where they encounter them, and who they see as responsible.
The findings were arranged into this report, which centres around the perceptions of youth, their media consumption patterns, their notions of identity and their feelings toward government and news media.
About the author:
Jasmeet Sahotay is a YouthCAN and Young Cities Coordinator whose focus is on implementing and improving programming in Pakistan, leading communications activities of the projects and supporting overall campaign strategy.
About the researchers:
Zain Al Hakim is a senior consultant with 10 years of experience in audience research across the Middle East, Africa and South Asia. She leads large scale audience research initiatives on education and media in the Middle East.
Dr. Sarah Ashraf is consultant with over 10 years of experience in policy and research on issues in South Asia related to insurgency, counter-insurgency, extremism, transnational jihadism and the ideological underpinnings of various forms of radicalism.