Smearing Sweden: International Influence Campaigns in the 2018 Swedish Election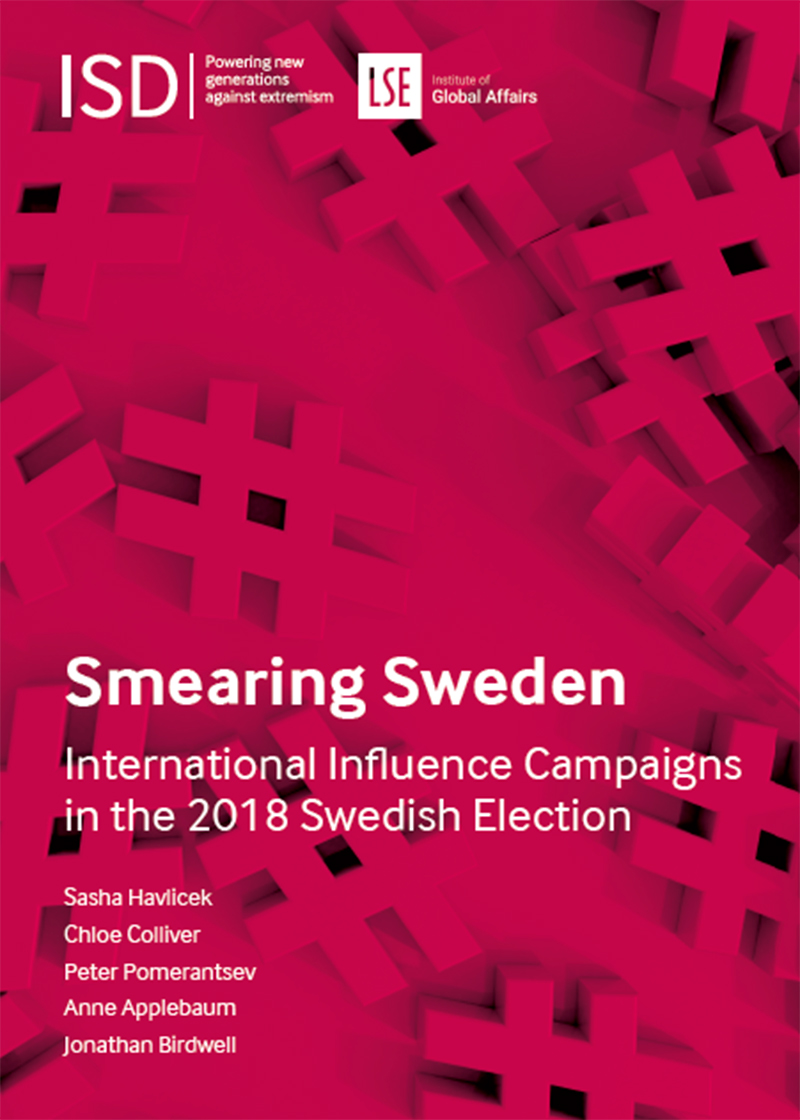 Authors: Sasha Havlicek, Chloe Colliver, Peter Pomerantsev, Anne Applebaum, Jonathan Birdwell
Published: 29 October 2018
This report presents the findings of a project that investigated foreign attempts to influence the 2018 Swedish elections online.
The project revealed the relative isolation of the Swedish far-right online, with few internationally coordinated efforts identified in the Swedish election information ecosystem. Online Scandinavian far-right networks made some attempts to seed disinformation and hate campaigns in Sweden through fringe platforms such as 4Chan and Discord, but these efforts were neither widespread or consistent.
Internationally, the research unearthed a consistent and concerning information campaign targeting Sweden's reputation from far-right networks across the US, UK, France, Germany, Poland and Hungary. This campaign has also been promoted on an ongoing basis by Kremlin-sponsored media in various languages.
The report provides recommendations for steps that can be taken by Swedish and international policymakers, media and civil society in order to build a proportional and effective response to these kind of influence efforts.
DOWNLOAD REPORT