Online Extremism in Slovakia: Actors, Topics, Platforms & Strategies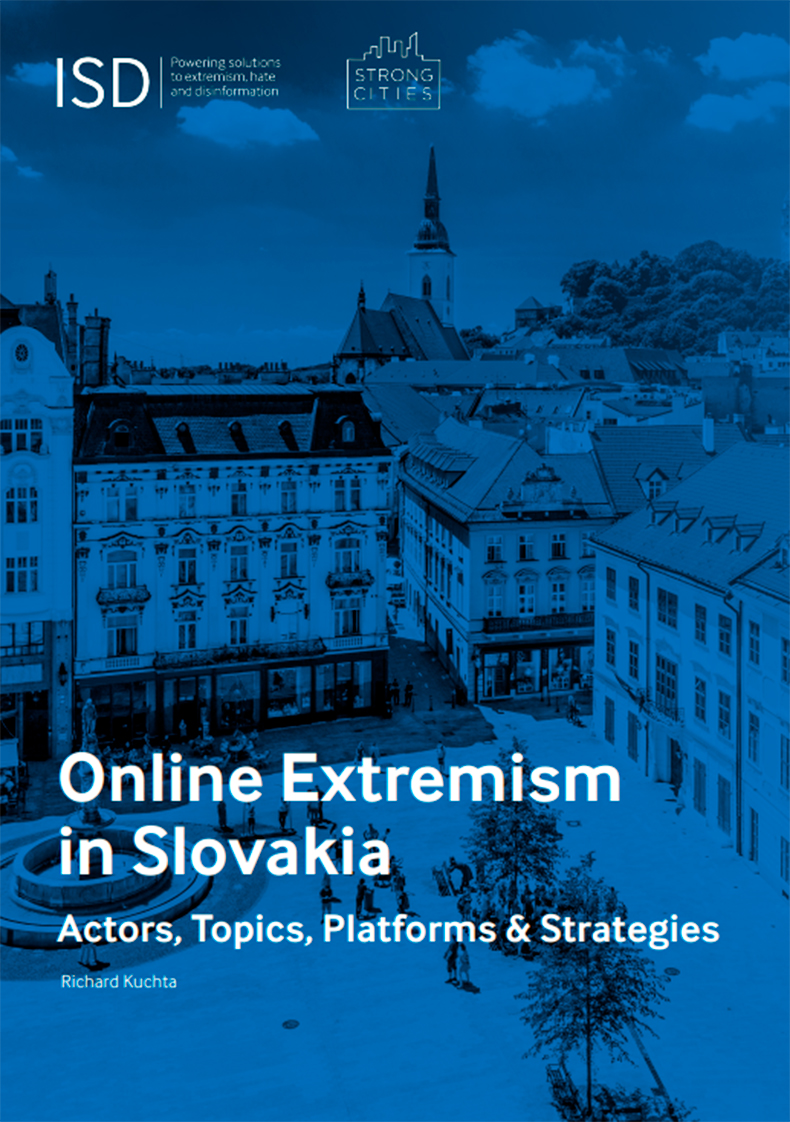 Authors: Richard Kuchta
Published: 19 November 2021

In recent years, extremist groups and actors have become increasingly mainstreamed in Slovak society and politics. Members of far-right parties now occupy positions in the Slovak parliament and recent anti-lockdown movements and protests, in response to the COVID-19 pandemic, have given way to the amplification of extremist groups and narratives including antisemitism, anti-government and anti-media. During these protests, there were several violent attacks on journalists, who have long been the target of hateful internet campaigns. More so, it became apparent that the narratives present at the protests mirrored the hateful and extremist statements occurring in the Slovak online space.
The Strong Cities Network (SCN) conducted an analysis of social media in the Slovak language in order to better understand how extremist content is being spread online, what discourses are used by extremist actors, and on which platforms this content is being spread. While local governments and civil society know how polarisation and extremism affects their local community offline, there is less understanding of these issues online. The analysis this report presents therefore aims to fill a critical gap for local governments and municipalities in understanding the online ecosystem that feeds extremism at the community level.
This study maps Slovak extremism in the online space, specifically on the popular social media platforms Facebook and Instagram, and the ever more influential messenger platform, Telegram. The research identified 375 pages, groups, accounts or channels across these three platforms that were spreading extremist content, comprising 11,779 posts that contain extremist views. Included among the identified actors were known parties from the Slovak far-right, individuals and movements spreading both extreme-right and extreme-left ideologies, conspiracy theories and alternative media outlets actively spreading disinformation.
Richard Kuchta is an Analyst at the ISD. He focuses on the research of elections, political communication online, extremism and disinformation.