Internet Citizens – Impact Report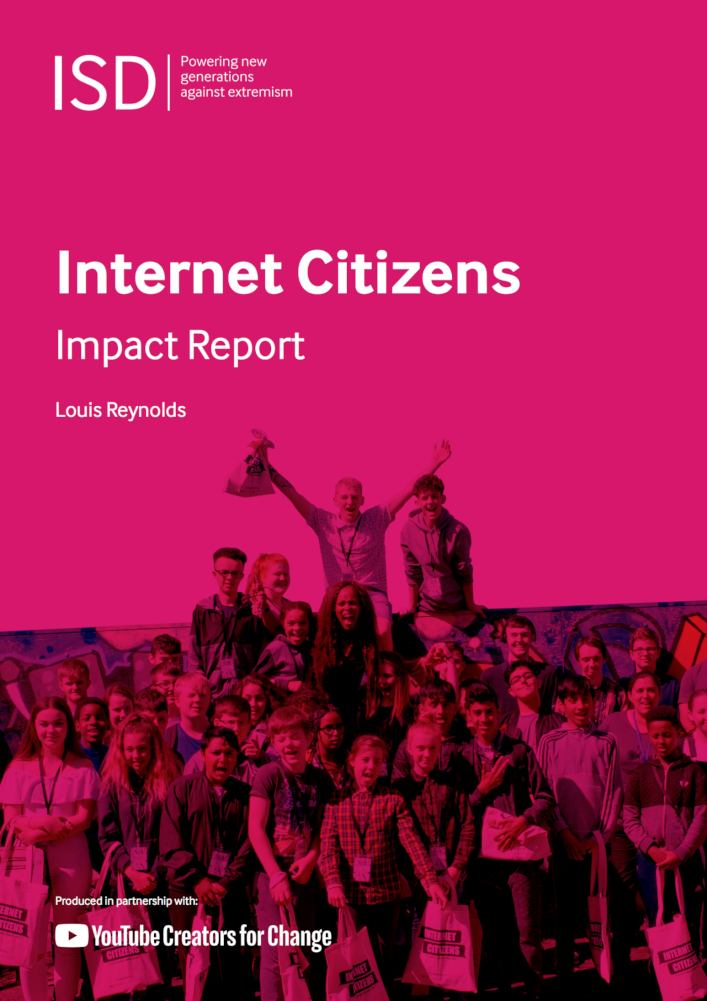 Authors: Louis Reynolds
Published: December 2017
This report presents the evaluation of the the first phase of ISD's Internet Citizens, which took place in 17 youth centres, reaching 500 young people and around 75 youth workers.
The project, run in partnership with Google, UK Youth, Livity, Wonder and ISD, is designed to teach media literacy, critical thinking and digital citizenship, and to encourage young people to be positive voices online while increasing their resilience to hate and extremism. It also helps give participants the confidence to use platforms like YouTube to express their identities, as empowered producers and not just consumers of content.
This report describes why this project and projects like it are so necessary, presents why it was created, and outlines its theory of change. It presents our reflections on Internet Citizens, and closes with a series of recommendations for future work in this area.
Download Report