Bankrolling Bigotry: An overview of the Online Funding Strategies of American Hate Groups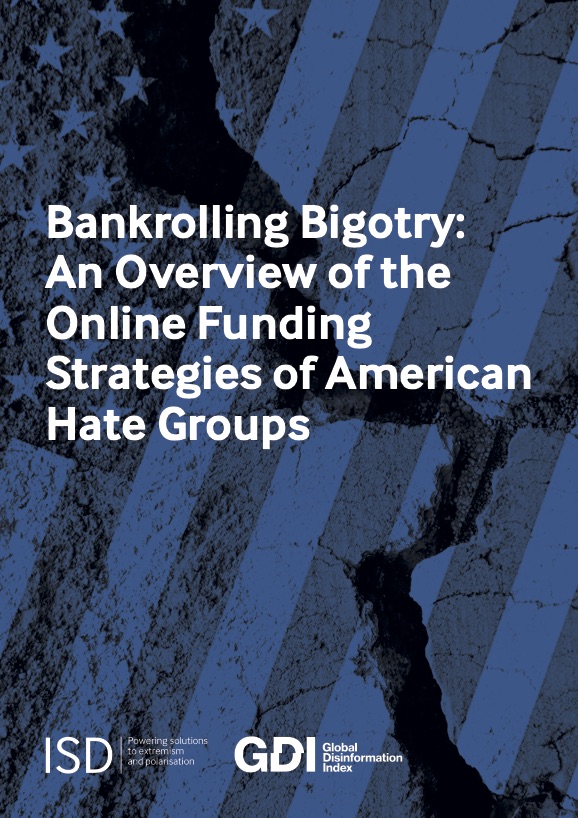 Published: 27th October 2020
Hatred is surging across the United States, threatening the safety, security and wellbeing of minority communities, and societal harmony writ large. This hatred is driven by a range of groups targeting communities including Jews, Muslims, immigrants, people of colour and LGBTQ+ people. However the ways in which these groups raise money to fund their divisive activity is little understood.
To improve our understanding of the scale and nature of online funding mechanisms used by hate groups, the Institute for Strategic Dialogue (ISD) and Global Disinformation Index (GDI) have analysed the digital footprints of 73 US-based hate groups, assessing the extent to which they used 54 online funding mechanisms.
This research aims to map out the online infrastructure behind hate groups' financing and fundraising in order to support efforts to defund and therefore disempower hate movements in the US.