Anti-Lockdown Activity: United States Country Profile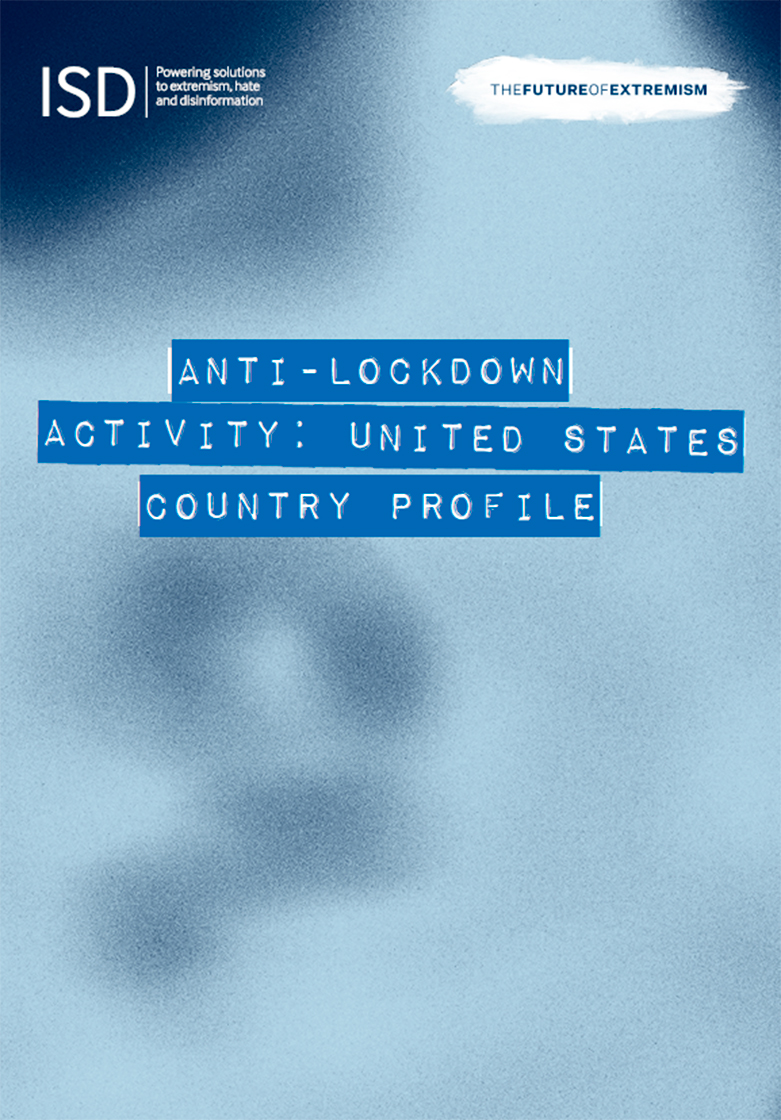 Published: 24 March 2022

Restrictions introduced throughout the U.S. in 2020 to curb the spread of COVID-19 fostered immediate backlash and gave rise to an anti-mask, anti-lockdown protest movement. This movement provided an opportunity for extremists to campaign, mobilise offline, and potentially reach new sections of the public. Eventually, anti-lockdown protest groups in numerous states began to form what became an informal anti-government nationwide movement.
Extremists capitalised on the pandemic to engage in violent attacks, produce and promote conspiracies and disinformation that targeted many levels of government, as well as political and public health officials and sought to intimidate those whose professions related to managing or reporting on the coronavirus. These groups were quick to organise large scale anti-government protests online, a recurring sight across the country in 2020 and 2021.
At the same time, extremist groups and militias also activated themselves in opposition to the Black Lives Matter movement, who launched protests following the killing of George Floyd, and were the first to jump in to support then-President Trump's baseless voter fraud claims and allegations that the November 2020 election was stolen. All of this made for one of the most politically charged and socially divisive periods in the country's recent memory.
This paper is part of a wider series of briefings, deconstructing the transnational activism across a range of countries including Canada, Ireland, Germany, and the Netherlands. We explore the long-term threat the movement poses and discuss the appropriate policy responses.
Download Report