Anti-Lockdown Activity: Netherlands Country Profile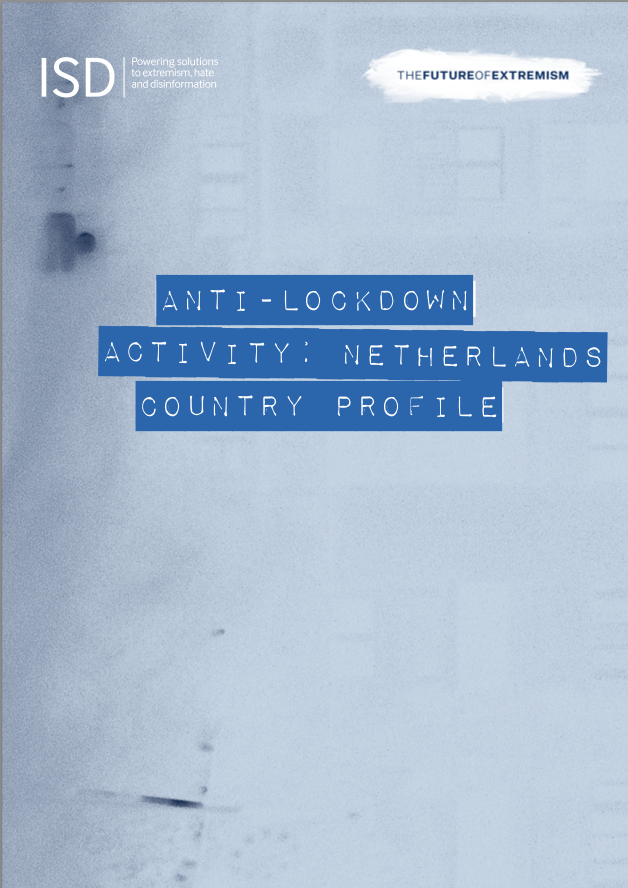 Published: 2 February 2021
Extremists in the Netherlands have sought to capitalise on the COVID-19 pandemic to engage in violent attacks, produce and promote conspiracies and disinformation that targets the state, and intimidate those whose professions relate to managing or reporting on the coronavirus. Weekly protests organised through Facebook, Telegram and other platforms, became a recurring sight nationwide in 2021 and clashes between protesters and police were a regular occurrence at these events.
Anti-government sentiment has been driven by various prominent 'corona sceptics' who have used the pandemic as an campaigning issue to criticise the state's response to COVID-19 by way of conspiracies, alarmist language and mis- or disinformation, building up sizeable audiences online in the process. Such communities are operating as gateways for many into deeper conspiracies that feature more explicit and harmful claims.
In April 2021, the Dutch national security service (AIVD) warned that the threat from anti-government protests have the potential to create a "breeding ground" for extremism. This report highlights the growing intersection between anti-lockdown groups, conspiracy theorists and extremists, and documents some of the key moments related to this development since the beginning of the pandemic.
This paper is part of a wider series of briefings, deconstructing the transnational activism across a range of countries including Canada, Ireland, Germany, and the Netherlands. We explore the long-term threat the movement poses and discuss the appropriate policy responses.
Download Report