Anti-lockdown Activity: Germany Country Profile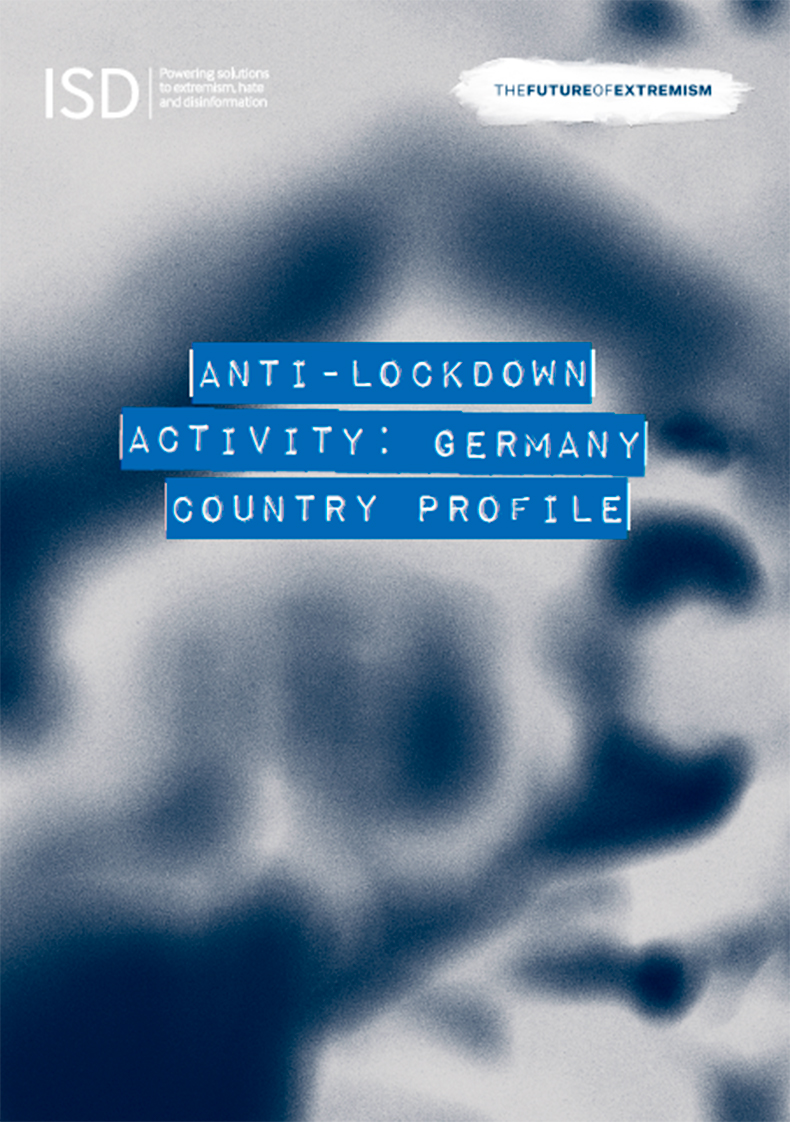 Published: 28 January 2021
Despite Germany's relative success in limiting the number of COVID-related deaths during the first wave of the pandemic, the country witnessed the emergence of a diverse, radical and energised anti-lockdown movement that was able to gain massive traction on social media, while mobilising major numbers of protestors on the streets.
The opposition to the lockdown policies of the German government united a broad range of actors with known far-right activists, influencers and news outlets who were trying to increase their following by appealing to the widespread grievances articulated by the wider anti-lockdown movement. Conspiracy theories about the origin and nature of the COVID-19 pandemic, as well as larger conspiracy ideologies such as the QAnon and Reichsbürger movements, played a major role as a connective tissue between different segments of the anti-lockdown movement in Germany.
This report about the German anti-lockdown movement starts by introducing the key actors involved and documents a series of harmful and at times violent activities these groups have been involved in. These activities include the promotion of conspiracy theories targeting public figures, as well as misinformation about COVID-19 or lockdown measures, hate speech connected with COVID-related conspiracy theories, and violent protests and attacks. The report concludes by looking at the responses from state authorities and tech-platforms, and provides an outlook on the likely trajectory of the movement moving forward.
This paper is part of a wider series of briefings, deconstructing the transnational activism across a range of countries including Canada, Ireland, Germany, and the Netherlands. We explore the long-term threat the movement poses and discuss the appropriate policy responses.
Download Report