ISD Convenes Global Leaders in Policy, Tech, and Civil Society for Paris Summit on Online Hate and Radicalisation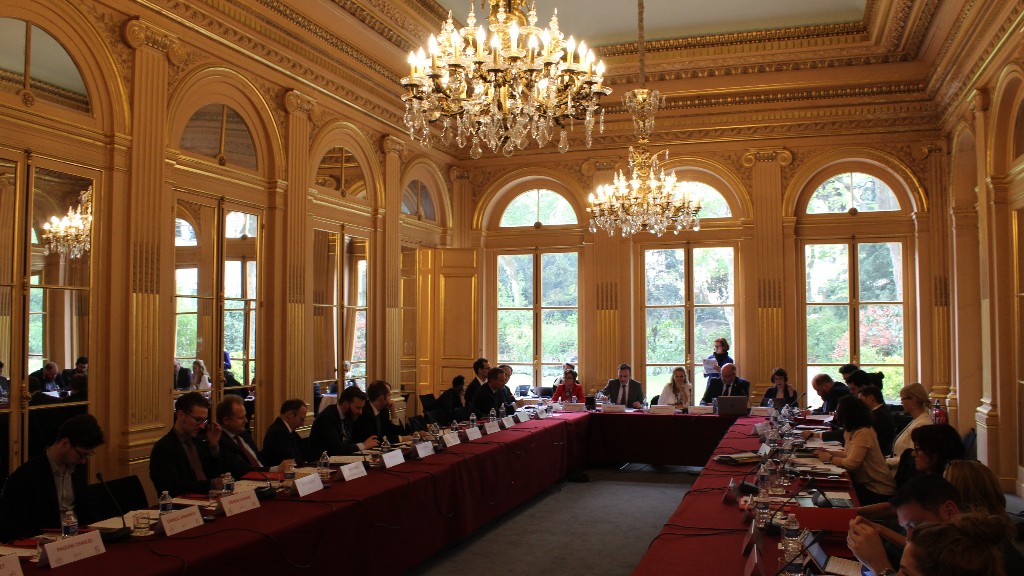 Recently, ISD gathered over 50 international policy makers alongside leading experts and researchers for the 23rd sitting of the Policy Planners Network (PPN) on Counter Polarisation and Counter Radicalisation.
The two-day Summit was hosted in Paris in collaboration with the French Inter-ministerial Committee for the Prevention of Delinquency and Radicalisation (CIPDR) under the Ministry of Interior and the Inter-ministerial Delegation for the Fight Against Racism, Antisemitism, and anti-LGBTQ Hatred (DILCRAH). The second day of proceedings was hosted by the President of the French National Assembly.
Senior policy makers from across Europe and North America reviewed the effectiveness and challenges of different countries' approaches to digital policy and regulation, counter-speech and digital education, with a view to optimising and scaling collaborative approaches.
Concurrently, ISD and Facebook France convened a European Summit for the Online Civil Courage Initiative (OCCI), bringing 65 CSOs working to counter online hate speech in France, Germany, and the United Kingdom together for training and exchange.
Both summits joined together for the closing session at the French Parliament – a significant moment as it brought together leaders from policy, technology and civil society to jointly develop and collaborate on responses to online hate and extremism.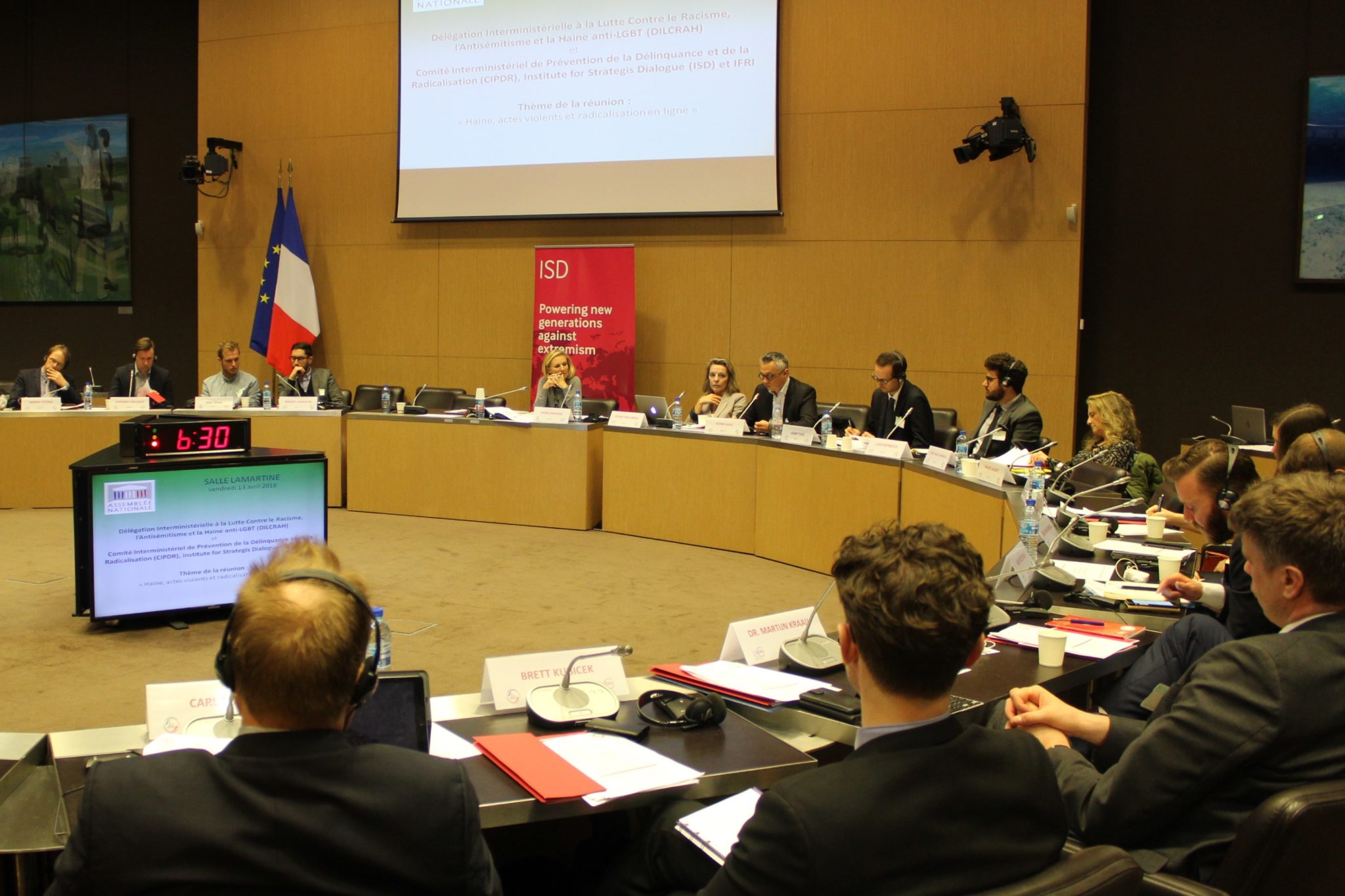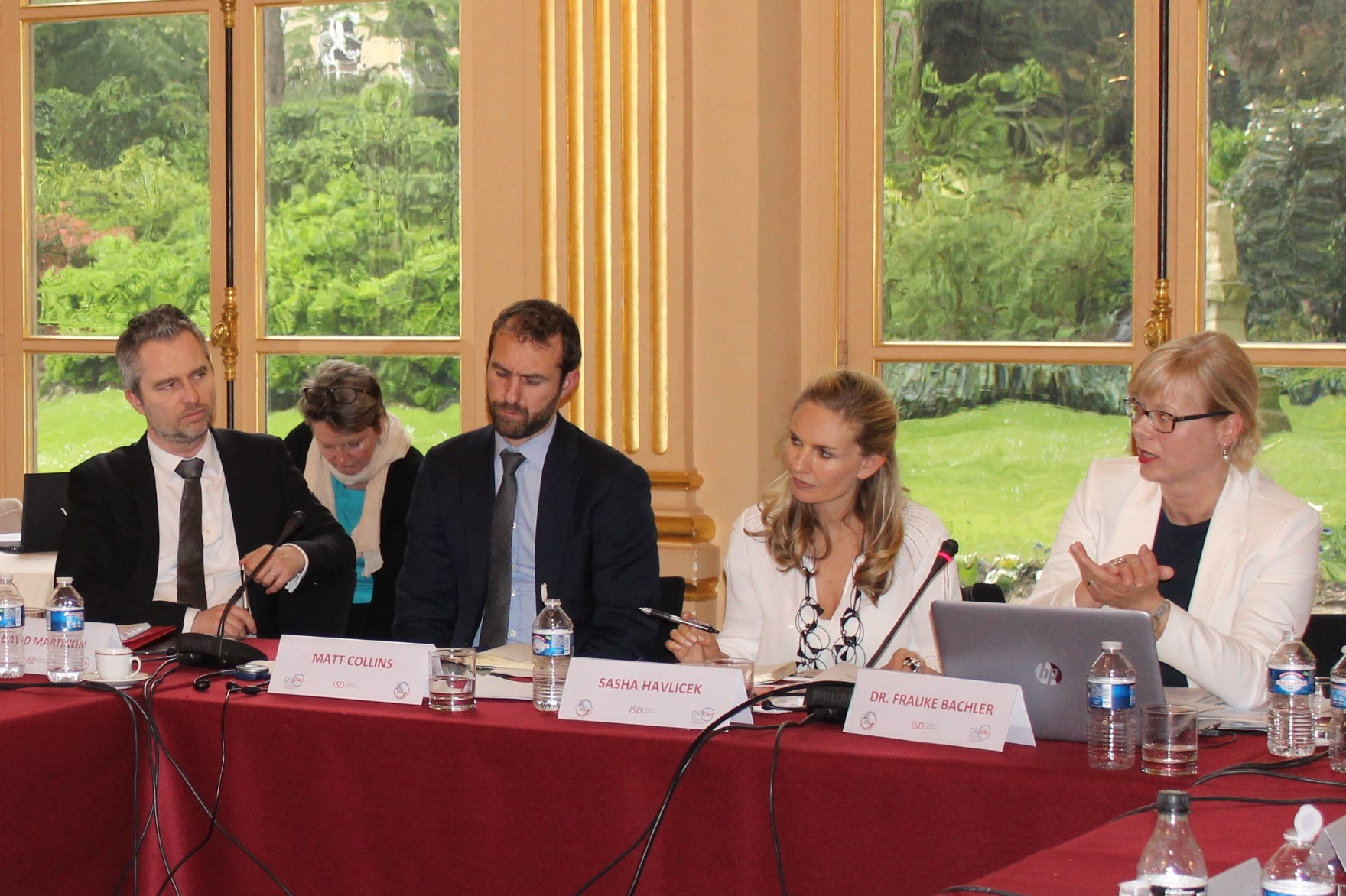 Policy Planners Network (PPN)
Jonathan Birdwell, Head of Policy and Research at ISD, commented on the PPN Summit:
"The Paris meeting provided policy makers with an opportunity to discuss the latest challenges to digital policy and the regulation of online content, from hate speech to terrorist propaganda. Discussions ranged from evidence on the German NetzDG hate speech legislation, to the latest tech used to remove illegal content at speed. Beyond the regulation of content, there was consensus on the need to scale efforts around digital education to build critical media literacy, and counter speech campaigns that can compete with and drown out extremists' propaganda efforts."
To learn more about our Policy Planners Network, click here.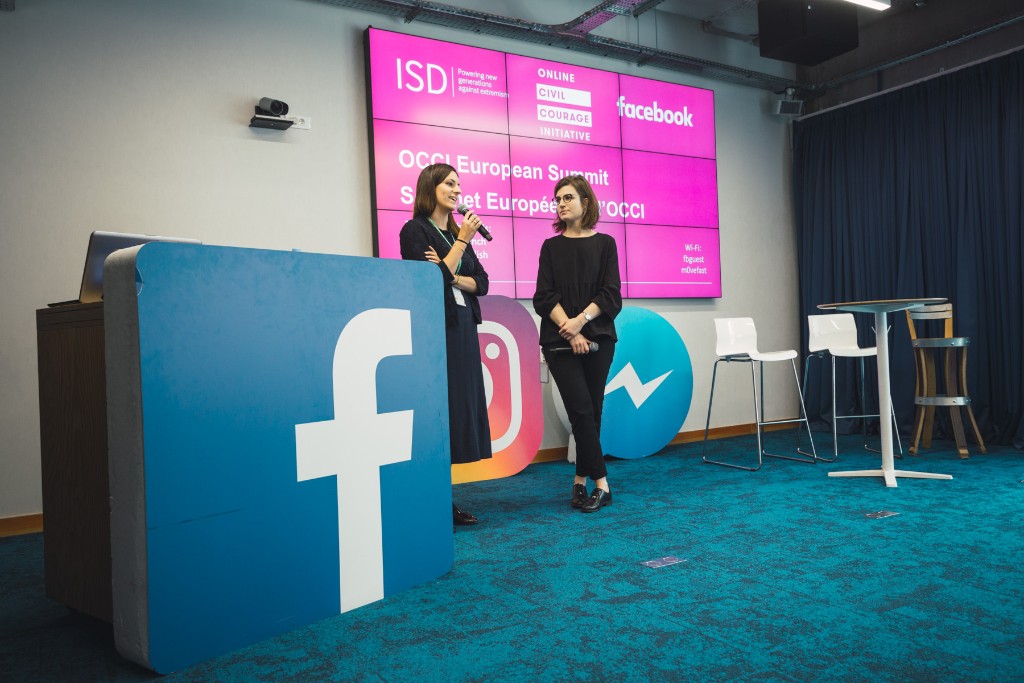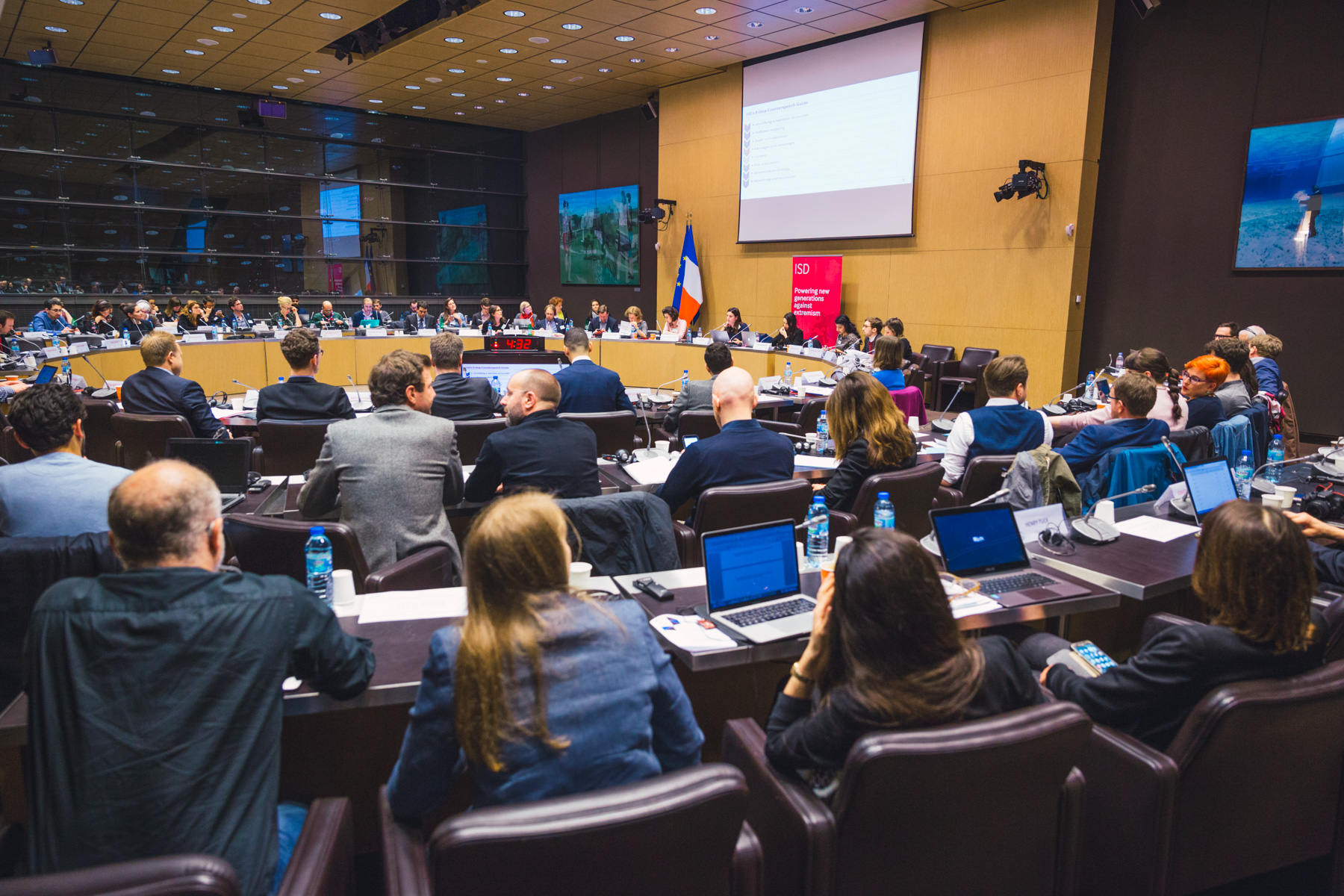 Online Civil Courage Initiative (OCCI)
Iris Boyer, Partnerships and Networks Manager overseeing the OCCI at ISD, commented:
"Civil society organisations must be central in our responses to online hate speech. This event allowed us to focus on their experiences and ideas with high-level representatives from the tech industry and Government. It was a unique opportunity to unite these different sectors and encourage meaningful collaboration to tackle this challenge."
To learn more about our OCCI programme, click here.