ISD partners with Facebook to combat online extremism and hate speech in France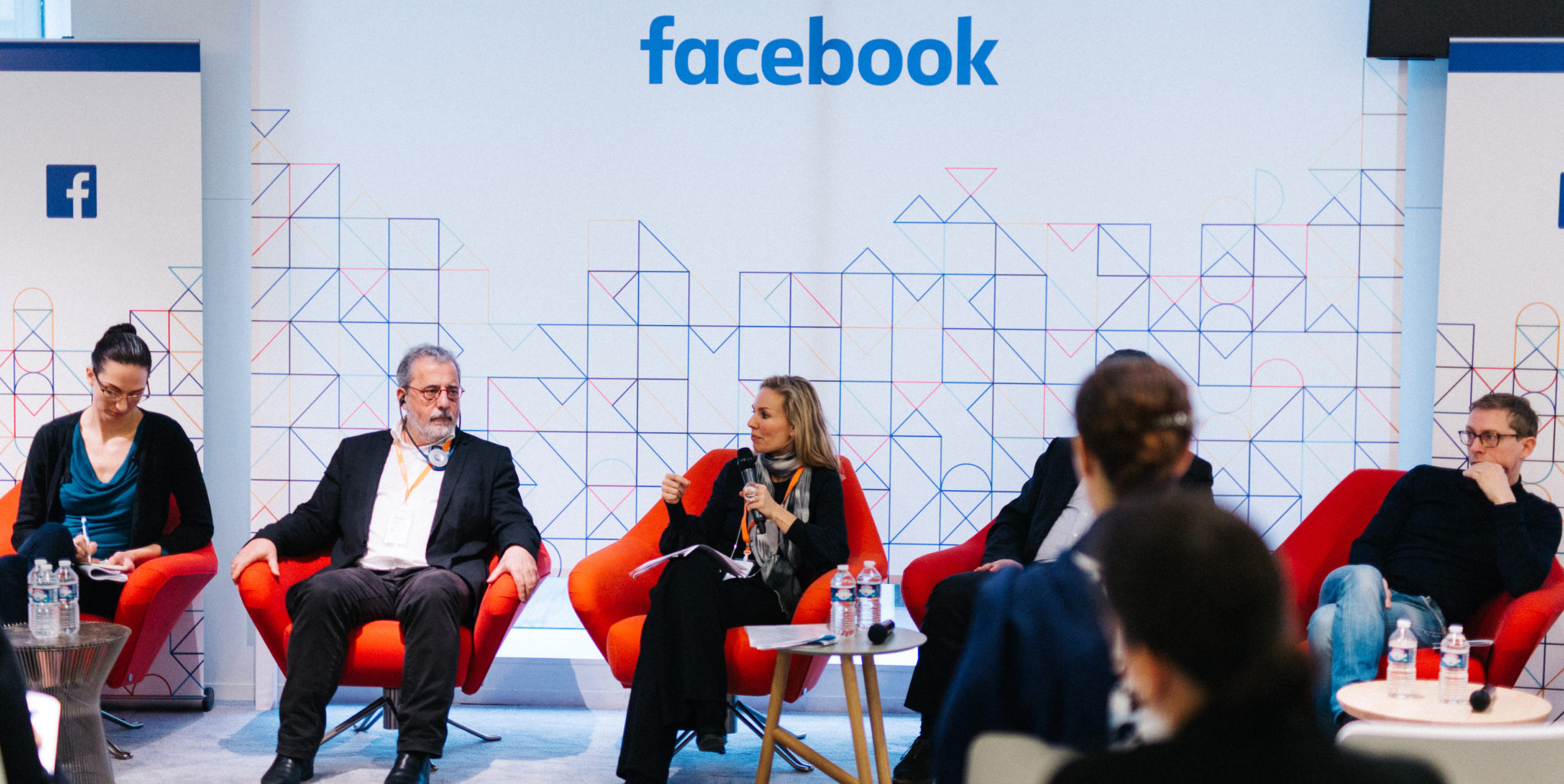 ISD partners with Facebook to combat online extremism and hate speech in France
Elliot Schrage, Vice President of Global Communications and Public Policy at Facebook, and Sasha Havlicek, Institute for Strategic Dialogue (ISD) CEO, were joined by policymakers and experts at an event in Paris to launch the Online Civil Courage Initiative (OCCI) in France.
Sasha Havlicek, CEO ISD: "This is a critical time to amplify credible French voices against hatred. OCCI provides a unique machine that delivers the most innovative models and thinking from across the technology, marketing and communications, and academic sectors. Together, we can galvanise this cross-sector expertise to build a proportional and effective response to the increasingly sophisticated online strategies of the extremists."
OCCI is the first strategic non-governmental effort to mount a proportional response to the propagation of hate, violence and terrorism online, across Europe. It delivers innovative technological and communications models to 'upskill and upscale' the civic response to online hate and extremism.
This announcement follows the successful launch of OCCI in Germany last year, which in its first six-month scoping phase, supported and boosted 17 counter-speech campaigns, reaching an additional 2.5 million targeted users.
OCCI's activities are designed to address the gaps and needs identified by the counter-speech community during OCCI's first scoping phase:  
1. Innovation Labs and OCCI Support Desk
The Innovation Lab model and the launch of direct support will help NGOs design and deliver their own counter-speech campaigns. The OCCI Support Desk will help to close the skills gap in production, marketing, data, partnerships and technology by providing support to NGOs.
2. Data analytics and insights
Without access to in-depth, data-driven insights into the fast evolving landscape of extremist and terrorist propaganda, narratives and networks, it is impossible to mount a targeted response. OCCI Insight Reports will equip NGO partners on an ongoing basis with the knowledge needed to develop effective, targeted campaigns.
 
3. Network and resource mobilisation
The OCCI Common Room will build the community via a FB group, providing partners with access to OCCI resources, donated media and tools to boost civil society campaigns. Based on analytics, the OCCI Gallery will work with NGO partners to develop and amplify campaigns which fill identified gaps and opportunities to upscale counter-speech.
4.  Support in-depth research
OCCI will design and deliver studies that provide rigorous data about online and offline patterns of hate speech and counter-speech approaches. The first OCCI report, analysing ISIS's media strategy, will be released in France this month.
Visit www.facebook.com/onlinecivilcourage to find out more or share ideas supporting counter-speech to combat online extremism. You can also join the conversation online using the hashtag #civilcourage or #couragecivique.
Copyright © *|CURRENT_YEAR|* *|LIST:COMPANY|*, All rights reserved.

*|IFNOT:ARCHIVE_PAGE|*
*|LIST:DESCRIPTION|*
Our mailing address is:

*|HTML:LIST_ADDRESS_HTML|* *|END:IF|*
Want to change how you receive these emails?
You can update your preferences or unsubscribe from this list
*|IF:REWARDS|* *|HTML:REWARDS|*
*|END:IF|*