9 Sep 2020online
Tinfoil Trust: Mapping Conspiracy Theories During COVID-19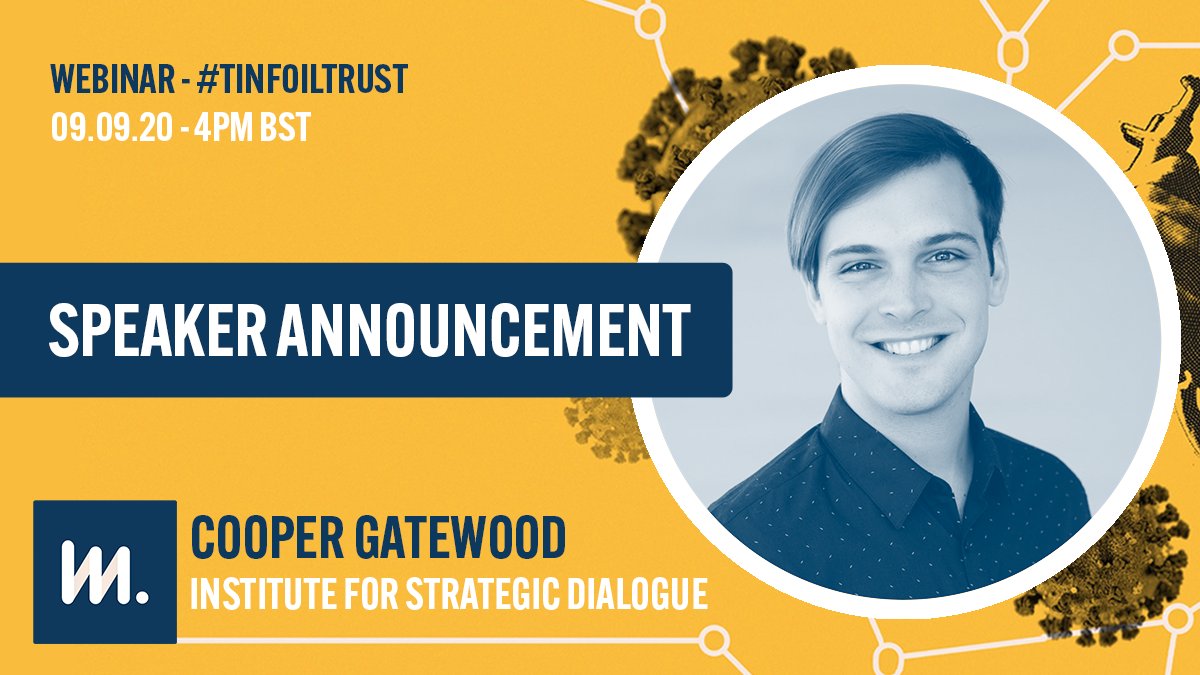 This Webinar took place 9th Sept 2020.
You can watch the recording via this link.
Media Management's latest white paper 'Tinfoil trust – Mapping Conspiracy Theories During COVID-19' explores the scale, density and interconnectedness of the various conspiracy theory communities mobilising in response to COVID-19, in particular anti-5G and anti-vaccination communities, and the risks that they pose for trust in public institutions.
This webinar includes a presentation of our key research findings, in addition to presentations from our fantastic guest speakers and a virtual Q&A.
The session was chaired by Claudia Pagliari from the University of Edinburgh and includes the following Guest Speakers:
Michael Urquhart, Media Measurement
Philip David Darius, PhD candidate at the Hertie School
Cooper Gatewood, ISD
Lukas Andriukaitis, Atlantic Council