26 Jul 2022Online
The 'Great Replacement' conspiracy collides with human rights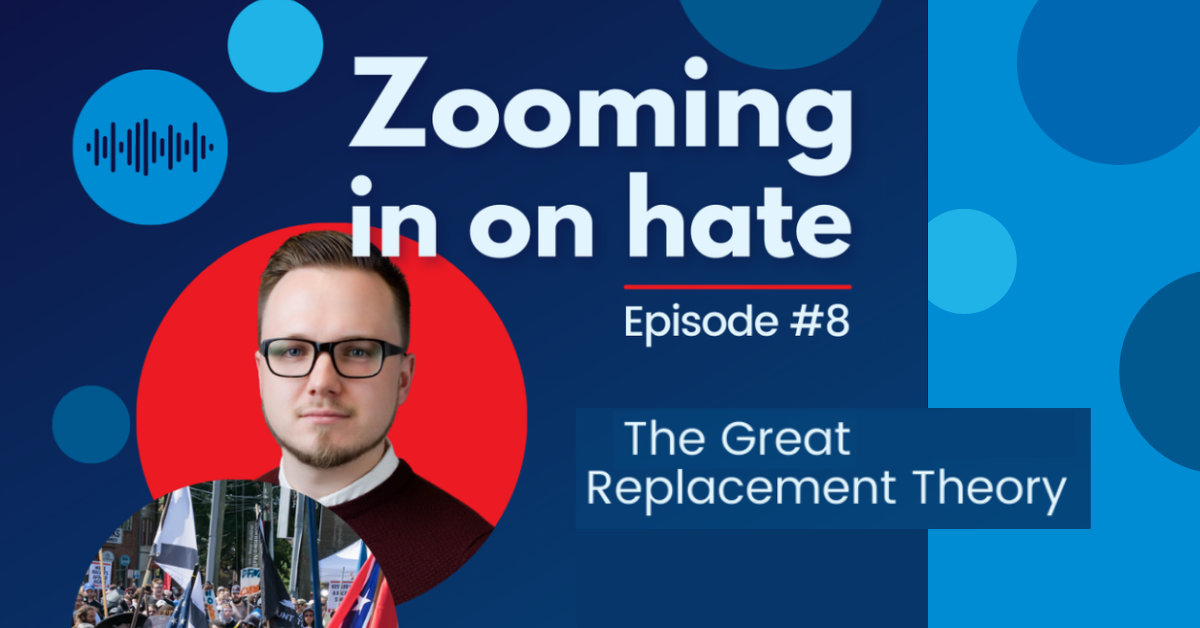 ISD Senior Research Manager, Jakob Guhl, was a guest on the podcast 'Zooming in on Hate', created by the European Observatory of Online Hate. The episode focused on the 'Great Replacement' conspiracy theory, which has been referenced by far-right terrorists, including at the Christchurch attack and the Buffalo shooting.
Jakob cited the economic and social uncertainty brought about by the COVID-19 pandemic, as well as the increased amount of time spent online, as factors that have increased demand for conspiracy theories online.
The conspiracy promotes "ideas that are quite fundamentally opposed to open, liberal society that support democracy and respect human rights", Jakob said, "the 'Great Replacement' theory at its core collides with these values".
It has many variants, using a number of demographics and concepts to create a 'threat' against white populations, including Jewish and Muslim communities, as well as feminism and the 'left-wing political establishment'. The conspiracy theory has increasing become mainstream, given airtime by actors like Tucker Carlson on Fox News.
ISD reports on the 'Great Replacement' conspiracy theory, include 'The Great Replacement': The Violent Consequences of Mainstreamed Extremism and Hatescape: An In-Depth Analysis of Extremism and Hate Speech on TikTok.