30 Jun 2022Online
SCN Webinar: Continuing to effectively and humanely support refugees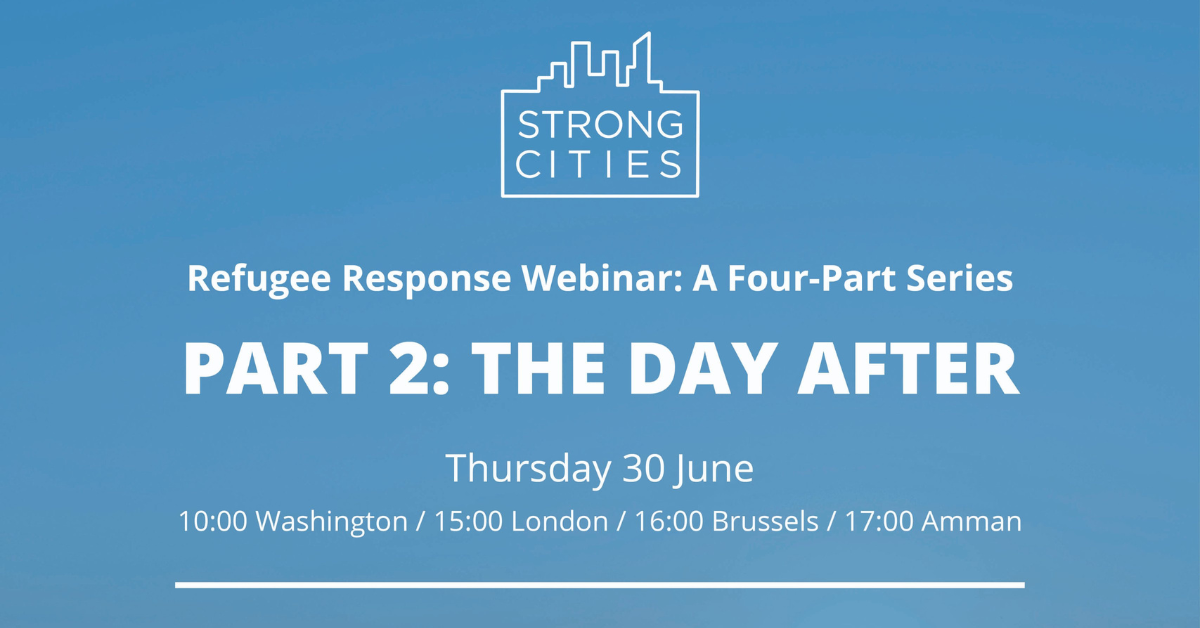 In the second webinar of the Strong City Network's four-part series, experts explored city-responses to refugee flows, and in particular, the period after the initial influx of refugees. The webinar, The Day After, continued the SCN's discussion on sustainable city responses to supporting refugees in effective and human-rights centered ways.
The first webinar, The Crisis Moment, looked at the role of cities as important places for coordinating complex aid responses and providing safety for refugees.
Speakers for this instalment, included Julio Andrade, Director of CIFAL Malaga; Fariborz Birjandian, CEO of Calgary Catholic Immigration Society, Canada; Manny Castro, Commissioner at New York City Mayor's Office of Immigrant Affairs; and Angela K Plummer, Executive Director at Community Refugee & Immigration Services.
ISD's Jasmine El Gamal moderated the event.