1 Oct 2020online
Strong Cities Network Fifth Anniversary Virtual Webinar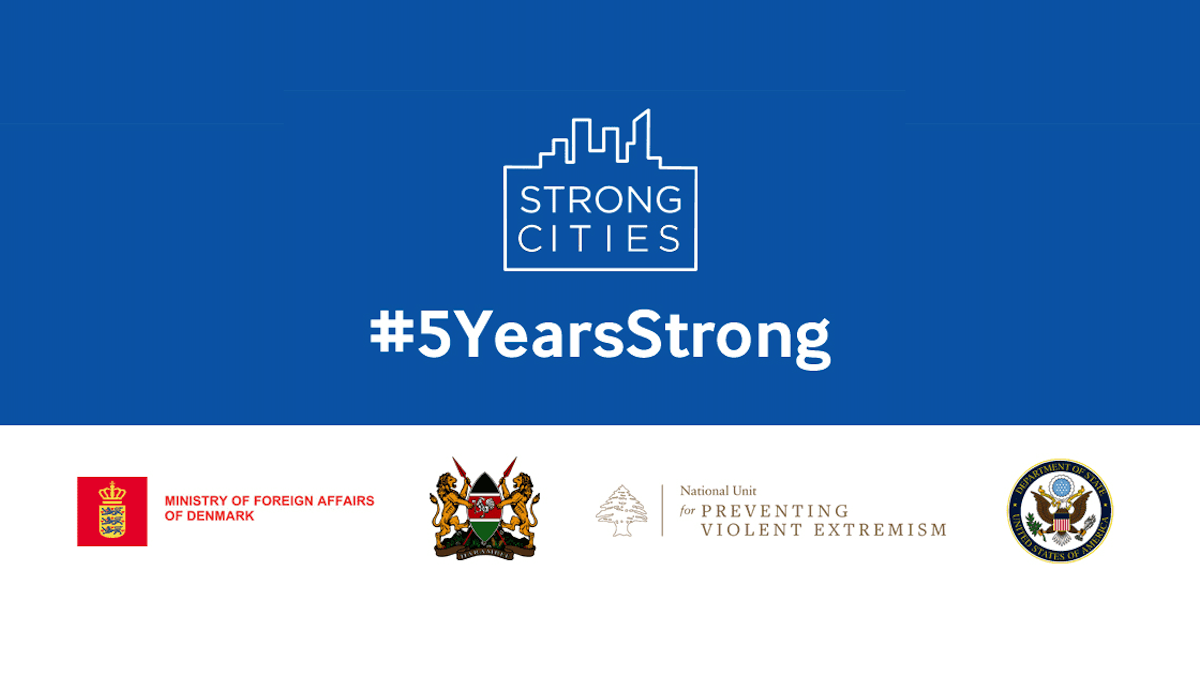 This Webinar took place 30th September 2020.
You can watch the recording via this link.
As the Strong Cities Network (SCN) marks its fifth anniversary we wanted to reflect on the achievements of both our members and the network, and pause to consider what emerging challenges local leaders will be focusing on for the five years ahead.
To mark the occasion, we hosted a celebratory event showcasing the leadership of local government in addressing hate, polarisation and extremism. The virtual event took place on 30 September 2020 on the margins of the U.N. General Assembly, and was co-hosted with our partners and friends, the governments of Denmark, Kenya, Lebanon and the United States.
Speakers:
Sasha Havlicek, CEO at Institute for Strategic Dialogue

Christopher Harnisch, Deputy Coordinator for Countering Violent Extremism, U.S. Department of State

Amb Dr Martin Kimani, Director of the National Counter Terrorism Centre & Special Envoy CVE, Kenya

 

Amb. Christina Lassen, Political Director, Ministry of Foreign Affairs of Denmark

Rubina Abu Zeinab, National Coordinator for Preventing Violent Extremism, Lebanon

Mayor Andy Berke, Chattanooga, United States

Rebecca Skellett, Head of the Strong Cities Network

Mayor Mohamad Al-Saudi, Saida, Lebanon

Mayor Beng Climaco, Zamboanga, Philippines

Mayor Maksim Dimitrievski, Kumanovo, North Macedonia

Amb. Paul Foley, Ambassador for Counter-Terrorism, Australia