26 May 2022Online
Supporting sustainable responses to refugees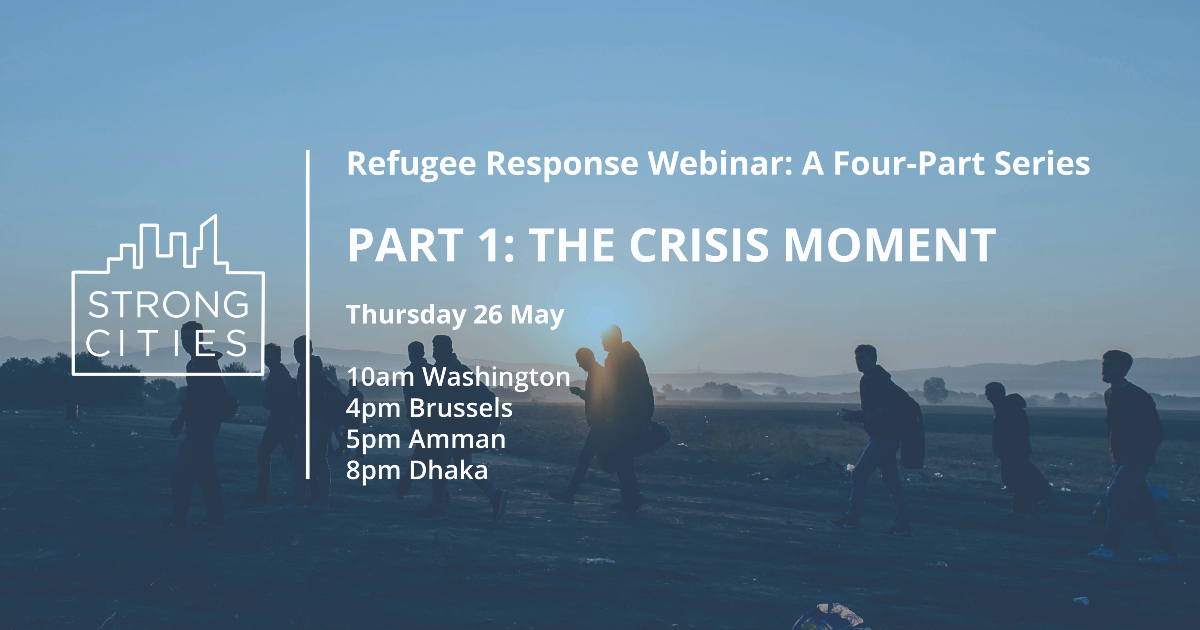 The Strong Cities Network explored cities' responses to refugees in the first webinar of its four-part series aimed at sustainable and human rights-centered approaches to refugee flows. The first installment,  The Crisis Moment looked at cities as important places for coordinating complex aid responses and providing safety for refugees, as well as the impacts on local communities.
Speakers from various sectors and parts of the globe came together to share experiences and discuss sustainable practices that support social cohesion, as well as mitigate local tensions that can lead to hate, extremism and polarisation.
Speakers included: Nyanjura Doreen, Deputy Lord Mayor Kampala; Armin Seif, Head of Integration Agency at German Red Cross, Bochum and Councilor for Integration and Refugee Affairs at Bochum City Council; and Fayrouz Saad, Former Executive Director of Global Michigan and Former Director of the Detroit Office of Immigrant Affairs.
ISD's Jasmine El Gamal moderated the event.