10 Jun 2022Online
Rights Con 2022: The impact of disinformation on human rights defenders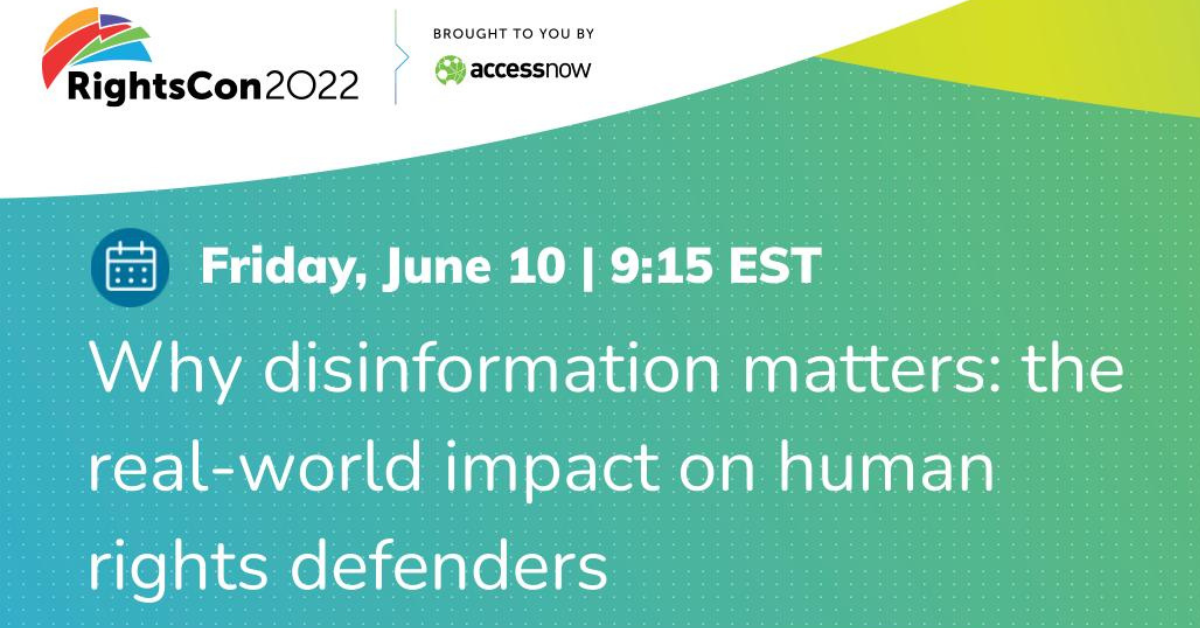 Rights Con brought together stakeholders from tech, government and human rights to discuss solutions for a digitally fair future, in the eleventh year of the conference.
During the event, The Syria Campaign and ISD co-hosted the panel discussion Why Disinformation Matters: The real-world impact on human rights defenders. Speakers included three prominent Syrian human rights defenders: Hamza Al-Kateab, Action for Sama; Farouq Habib, The White Helmets; and Lubna Alkanawati, Women Now for Development. ISD's Jasmine El-Gamal moderated the discussion.
The event explored the impact of disinformation on the lives and work of Syrian human rights defenders. It also explained and presented The Syria Campaign's upcoming report in collaboration with ISD.